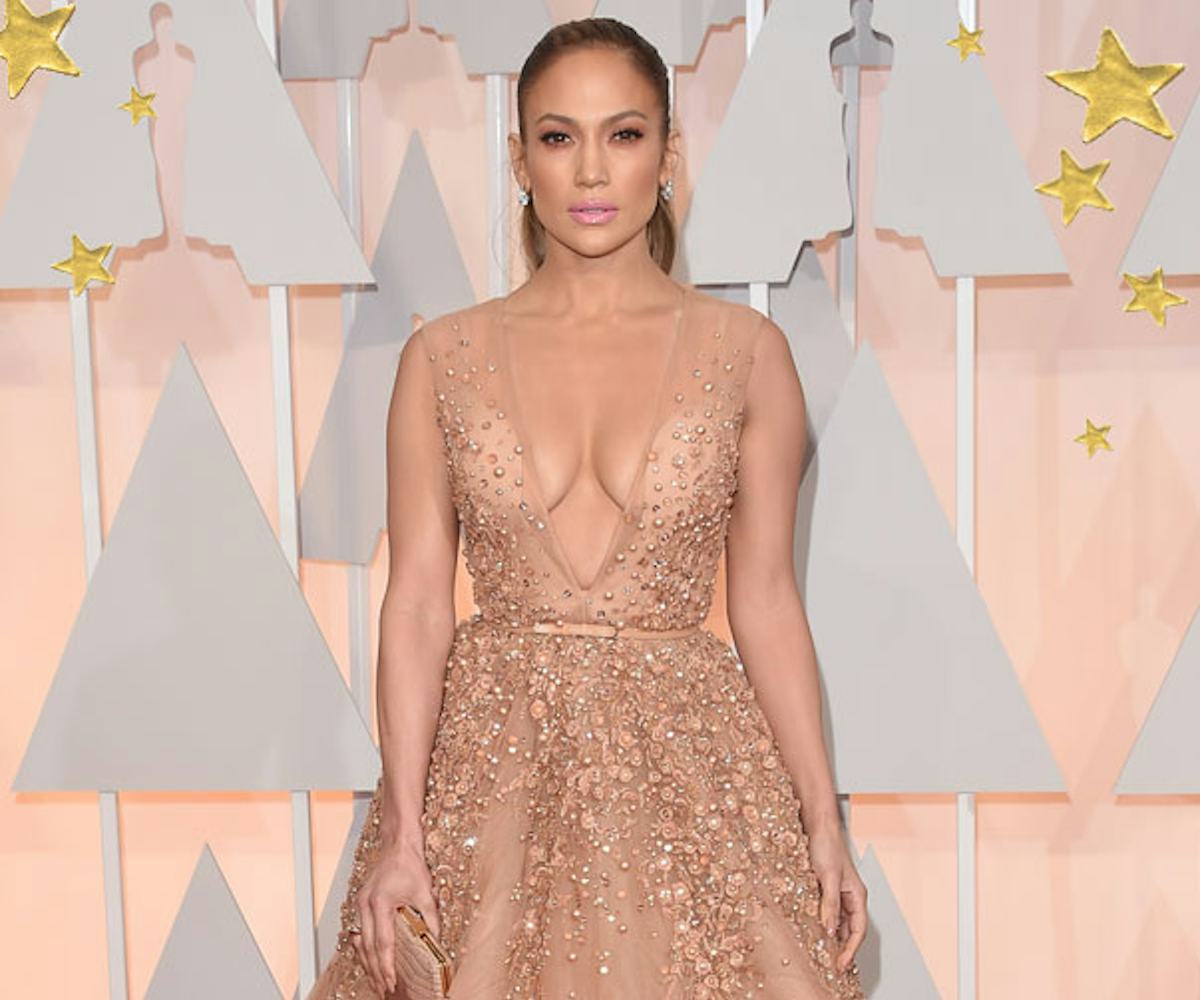 Photo by Jason Merritt/Getty Images.
Jennifer Lopez On Her New Cop Drama, Vegas Residency, And Diversity In TV
chatting with the hardest working woman in show business
If Jennifer Lopez seems to be everywhere at once, it's because she is. The multi-hyphenate can currently be seen making and breaking careers as one of the judges on American Idol's final season. You can also catch a glimpse of her in Las Vegas, where last night she kicked off her All I Have residency at Planet Hollywood, in front of celebrities like Justin Bieber and Rebel Wilson. And because one TV show is never enough, JLo is also starring in the gritty cop drama Shades of Blue, where she plays a detective and single mother who is secretly working with the FBI against her own colleagues. We caught up with the hardest working woman in show business (literally) at the Television Critics Association, to talk about the challenges of making an hour-long drama, and whether or not diversity is being highlighted in entertainment.
You had this completely filmed before it went on the air. Did that make it especially unnerving?
Doing an hour drama is probably one of the hardest gigs in show business, and it's very demanding. And a show like this, it's such an emotional roller coaster for me and a lot of the characters. But at the end of the day, you just have to give it your all, put your heart into it, put everything on the line, and see what happens. That's how kind of I approach everything anyway. 
Did you have to do anything differently—fitness, diet-wise—to prepare for this? 
Honestly, I didn't work out as much. I felt like this character was a little different than maybe who I am in my real life, where I'm always kind of having to stay fit and worried about my appearance. I'm not saying she's not pretty.  She's all right. I wear more makeup to bed. Okay? Girls in New York, they wear eyeliner. I hate to tell you. It happens; it's okay.
When you read the script, was there anything that you were not comfortable with in your character? 
Actually, there's always things in the beginning that don't wind up in the series, but every aspect of who Harlee was seemed very human to me and very real. The more we kind of get into that part of it, the more we get into how a good person can make very questionable choices and still be a good person. That, to me, is really interesting about her. 
Being executive producer must create an interesting dynamic between you and Ray Liotta. 
He is the boss—let's just put it that way. I don't really try to challenge that in any way, shape, or form. We have a great time, actually. I feel like we are a family and that he's kind of our father figure in it, and he's our leader. I try to keep everything afloat all the time and try to keep my own life afloat. 
As a producer, has the industry changed? Are we seeing more progress and diversity than we have? 
I think so. I think there's just no denying what society is right now, and it's just not race, but it's gender. It's all different types of diversity that are being showcased. For me, I think a real turning point was Shonda Rhimes and Grey's Anatomy, which I was a real fan of. To me, that's where TV really started getting interesting again. Television has always been great at reflecting society since way back, pushing the boundaries of what's happening in life, and I think it's no different right now. 
Did you decide to film the episodes before you started doing Idol auditions?
We knew that I would have to start doing the auditions while we were filming the show, so I would go on weekends to film Idol. It was hard, but we got through it, and I just tried to take it day by day. When I go off and do Idol, it's a little bit more of a fun thing on the weekends, and I try to just look at it as that, reuniting with the Idol family and listening to people sing, and not trying to take it all too seriously.  
You're working on a Vegas show, too, right? 
Yes. I'm doing a three-year residency in Vegas at Planet Hollywood. It will be 40 shows a year to start. Again, kind of working around the schedule. I can have some days off, and then I'll go to Vegas.