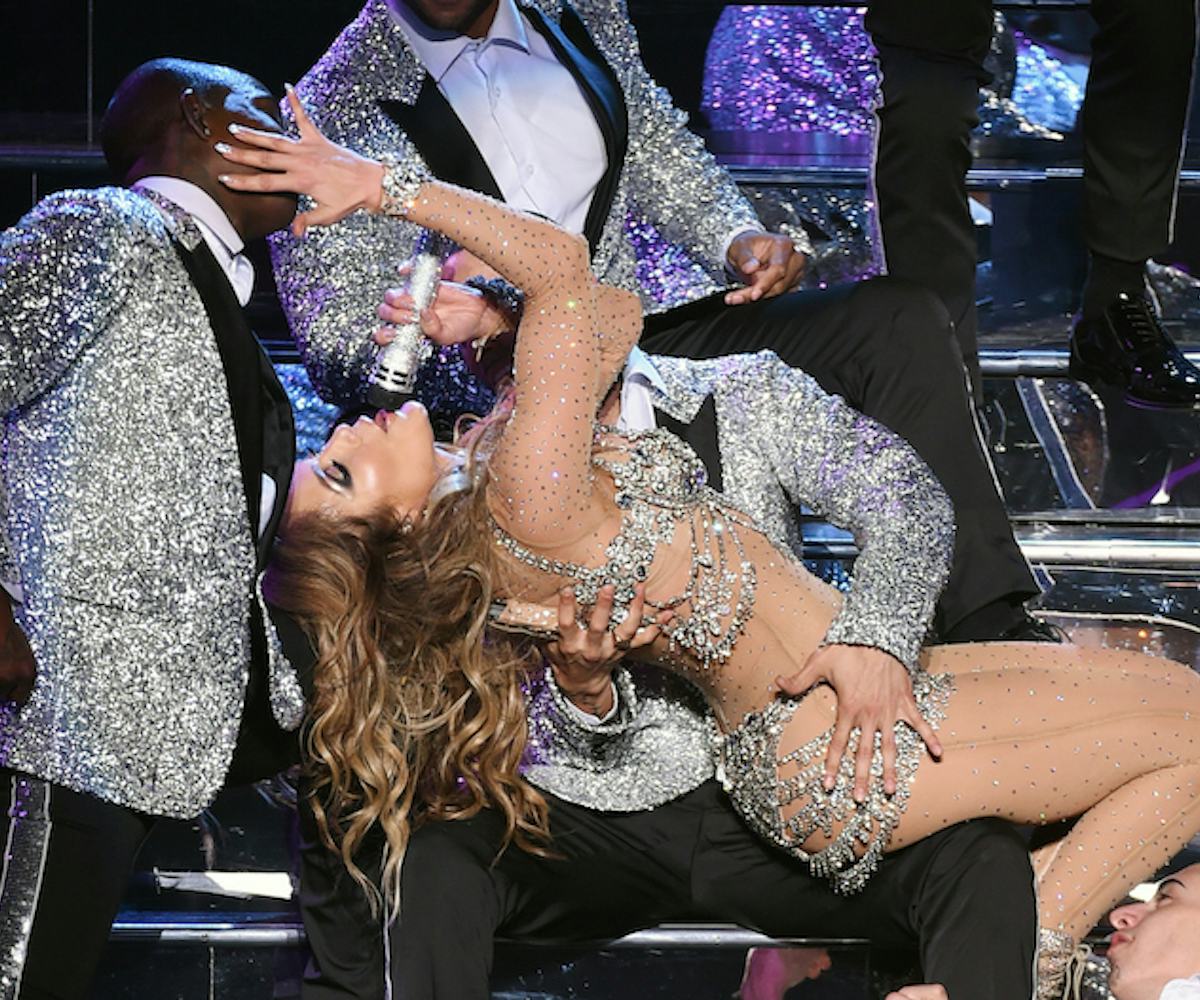 Photo by Ethan Miller/Getty Images.
Jennifer Lopez Dubsmashes In Bed And It's A Beautiful Moment
Those of us that have continued to follow the career of Jennifer Lopez are consistently baffled but how put-together she is. Between her new cop show, sparkly Planet Hollywood residency in Vegas, and final season as a judge on American Idol, we're not exactly sure when and where the multi-hyphenate mega-star finds her down time.
But JLo and behold (sorry), Hollywood's hardest worker has graced us with an unexpectedly calm glimpse into her otherwise glitz and glamour-filled life. A new video posted on the singer's Instagram shows her lounging in bed makeup-free and performing a flawless dubsmash with her beau Casper Smart. It's nice to see the two of them embracing their "basic" sides as they say "hell yaaas" to Chipotle, yoga pants, and Starbucks. Same here, JLo. 
Check out the adorableness in the clip, below!