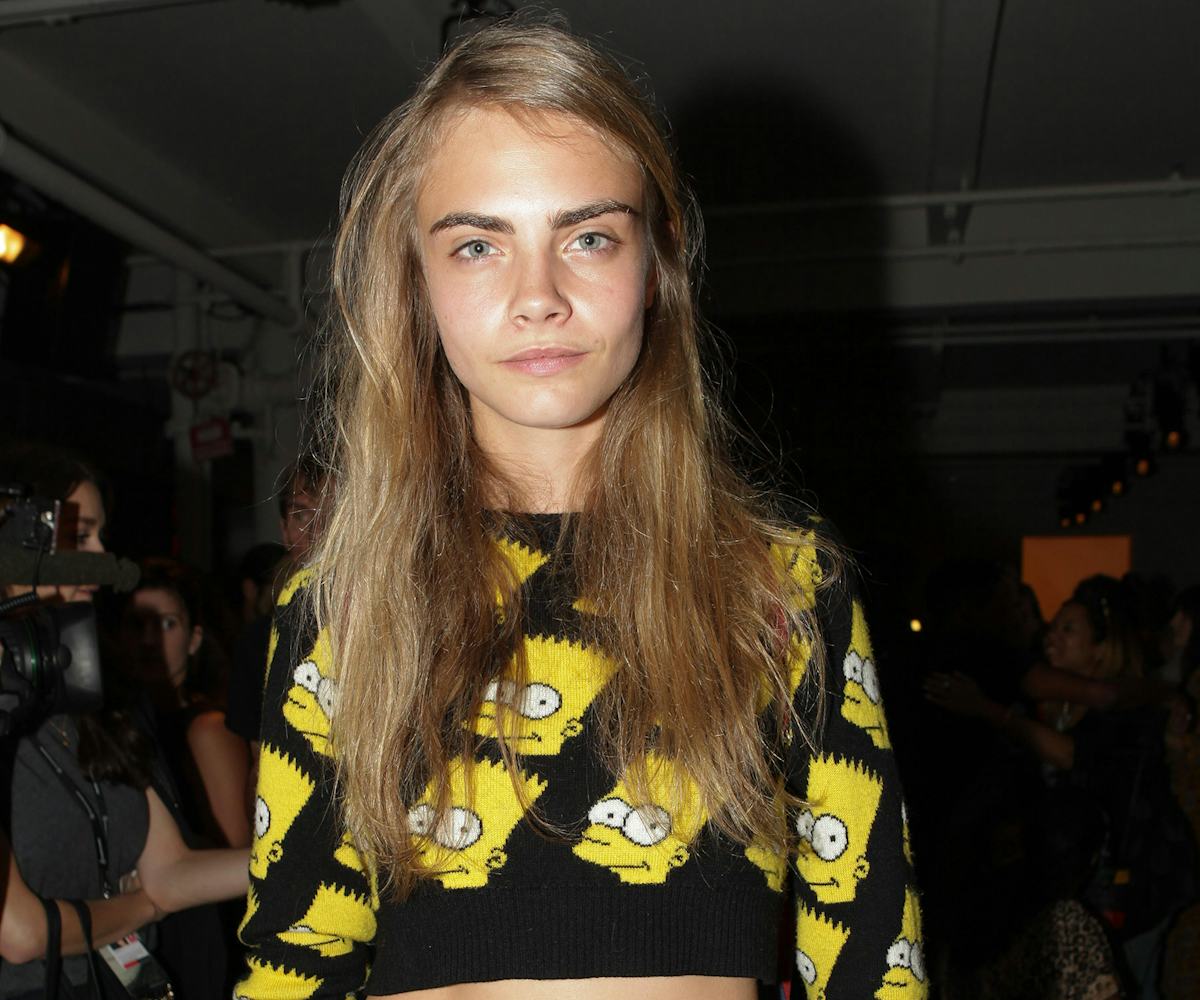 photo by Angela Pham/BFAnyc.com
jeremy scott takes over moschino!
10 things we're hoping he brings with him to milan.
For as long as I can remember, Moschino has held the same kind of cult appeal as a pair of Jeremy Scott x Adidas kicks. Both are big brands, but not mass market, the sort of insider gems the fashion crowd and kids in the know will obsess over. So it only makes sense that Moschino would select Scott as the brand's new creative director. And, yeah, I couldn't be more excited about it.
Instead of typing out an all-caps rant about how truly awesome this announcement is, I've taken a couple deep breaths and created a slideshow of my favorite Jeremy Scott moments from his runways in New York, with some hopes for how those can translate into the same mood at Moschino in Milan. At the top of my list is (obviously) Cara Delevingne in a Bart Simpson sweater, Nicki Minaj front row, and Lindsey Wixson with lightning bolt eye-makeup. But you'll have to click through the gallery to find out all ten reasons I'm quietly freaking out right now. 
And then you can tell me yours on Twitter and Facebook. Sharing is caring!   
His Signature Wit: Both Scott and Moschino have made names for themselves with a little tongue-in-cheek humor, so he should fit right in to the Italian house's ways.
His Technicolor Dream Coat: Season after season, Scott ups his rainbow game. This faux hair coat from fall '12 will forever be one of my favorites... but imagine how great it would look with a Moschino gold logo belt. Just sayin'.
Charlotte Free: Where Charlotte Free goes, I will follow.
A New Way of Couples Dressing: Scott's versions of matchy-matchy dressing is about as irreverent and kitschy as they get, and I'm obsessed. If only these outfits had existed when Britney Spears and Justin Timberlake attended the 2001 VMAs.
Bart Simpson: Wait. What if The Simpsons and Hello Kitty collaboration expanded to include Jeremy Scott for Moschino!?
Cara Delevingne: As one does for Charlotte Free, so does one for Cara Delevingne. I'd love to see the quirky Brit front the Italian label's campaigns, all in green slime print of course.
His Signature Prints: You literally can't beat Scott's love of odd prints--from pills, to monsters, to rainbows, he's done it all. Every season I'm surprised at his ready-to-wear presentations in New York; who knows what he'll dream up in Milan!
His BFFs: The Jeremy Scott front row is one of the best in New York. Attendees have included MIA, CL, Iggy Azalea, A$AP Rocky, Chanel Iman, Paris Hilton, Nicky Hilton, Grimes, Nicki Minaj, Joe Jonas, and bascially every other cool person on earth. Seriously.
Those Crop Top Highwaisted Skirt Combos: Every season Scott reinvents his classic crop top meets highwaisted skirt silhouette, and I seriously hope he brings that shape overseas with him. It's flattering, fun, and would look great in some of Moschino's signature plaids.
That Dope Makeup We've Come to Know: Few things are more unexpected than the hair and makeup at a Jeremy Scott show. There have been crystal bindis, rainbow pigtails, mullets, curls... you name it, he's done it. Moschino will definitely benefit from some of Scott's fun makeup.