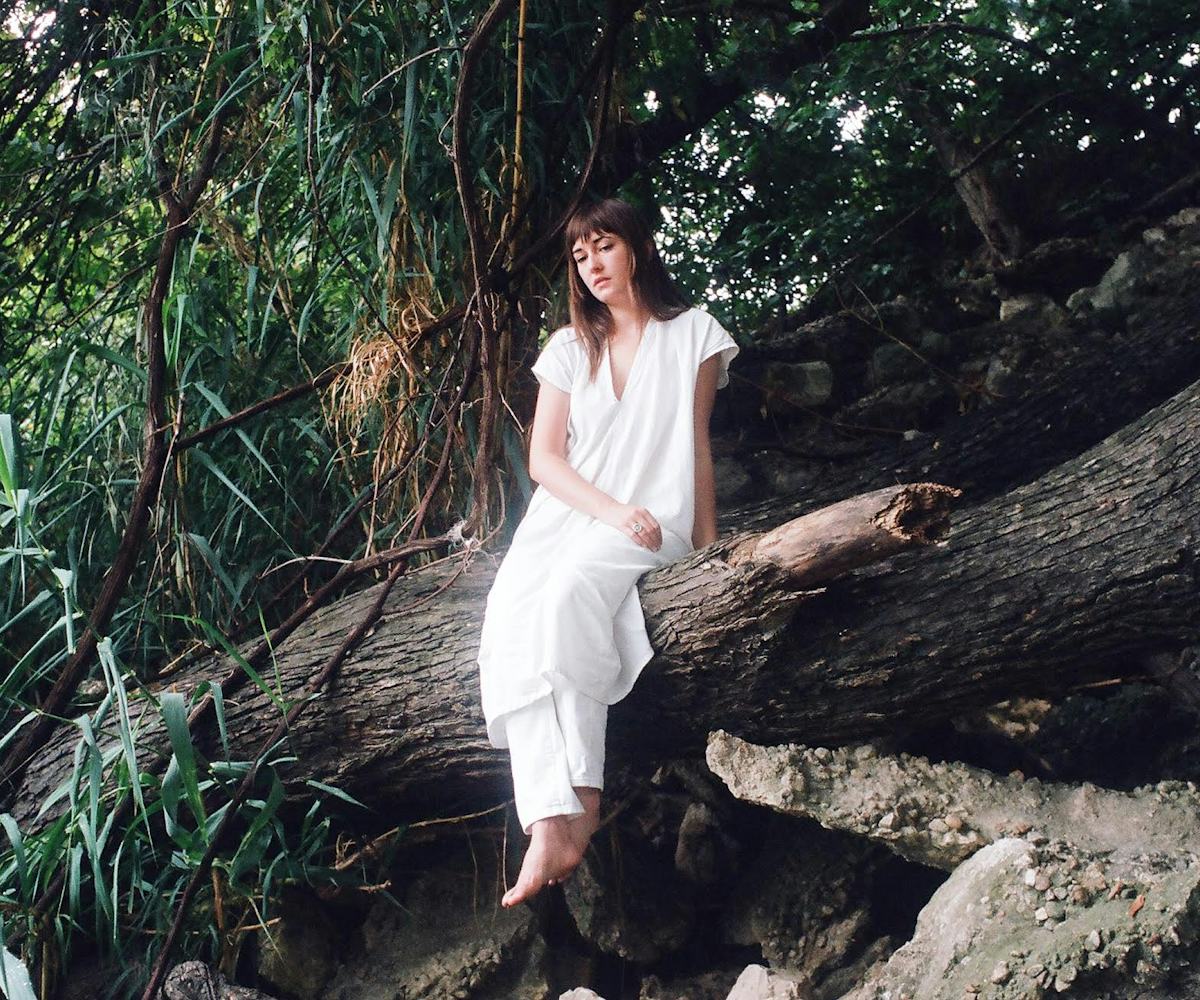 Photo by Mikaylah Bowman
Austin Singer-Songwriter Jess Williamson Is Back With Her Sophomore Album 'Heart Song'
And it's premiering right here
A few years ago, singer-songwriter
left New York and returned to her native Austin, Texas, to reconsider her life.  The change in scenery was enough of an inspiration for Williamson to write her acclaimed collection of bared-soul folk songs, 2014's 
Native State
. But when it once again came time for Williamson to begin the mercurial process of introspection necessary to create her brand of searching music, the inspiration flowed naturally, as if she were channeling  something new entirely. She wrote the songs, she says, because she was actually
compelled
to do so. The result is her bracing sophomore record,
, another seven-track album that sees Williamson mapping out her emotions as if she's trying to discover the place where they originated. The album is out on Friday, but we're proud to premiere it right here.
Where did you write this album and why?
I wrote this album in Austin, and, now that you got me thinking about it, I wrote the songs in three separate houses—all mine at different times. I wrote them because I was compelled to do so, and usually, it felt like the songs were coming from somewhere else and I was just channeling. Writing can feel like an exorcism, a way to work through something that weighs on you or things you don't understand. Writing a song can be a way to communicate a moment or a feeling in ways that just a sentence cannot, when you need that specific assemblage of words, instruments, phrasing, empty space.  
How is this album different from Native State?
Native State was fleshed out in the studio and those songs never sounded the same live as they did on the record. I'd been playing the songs from Heart Song at my shows for at least a year before going into the studio to record, and that was with the musicians who recorded the album with me. The songs got a chance to grow and get road tested before going into the studio. So rather than creating a new thing, we just tried to capture what was already going on live.
On the song "See You in a Dream" who are you writing to?
A person who wouldn't see me or talk to me for years but showed up in my dreams almost every night
Is this album about anyone or anything in particular?
It's literally the song of the heart and all the complex implications that go along with it—the big questions, the doubt, the betrayal, the hurt, but the beauty too, the transcendent moments, the vulnerability. It's very human to want to connect with other people, to share love, and the path is not always easy.  
How have you evolved as an artist in the last couple of years?
I'm more comfortable now. I'm growing and learning, and I'm becoming more disciplined.
How would you characterize this record?
That's a good question, and I don't think I can say because I have so many feelings about it. But, I hope, it connects with people because that's the whole point.
Tour Dates:
11.03.16
– Austin, TX @ The Sidewinder
11.04.16
– Austin, TX @ Cheer Up Charlies
11.10.16
– Austin, TX @ End of An Ear (free in-store at 
6 PM
)
11.18.16
– New York, NY @ The Footlight
12.08.16
- Rome, Italy @ Na Cosetta
12.09.16
- Avellino, Italy @ Rainy Days Festival
12.15.16
- Vienna, Austria @ Fluc*
12.17.16
- Budapest, Hungary @ A38*
12.18.16
- Ljubljana, Slovenia @ Kino Šiška (Centre for Urban Culture)*
12.19.16
- Zagreb, Croatia @ Culture Factory*
12.20.16
- Ravenna, Italy @ Bronson*
12.21.16
- Milan, Italy@ Santeria Social Club*
* Supporting Marissa Nadler