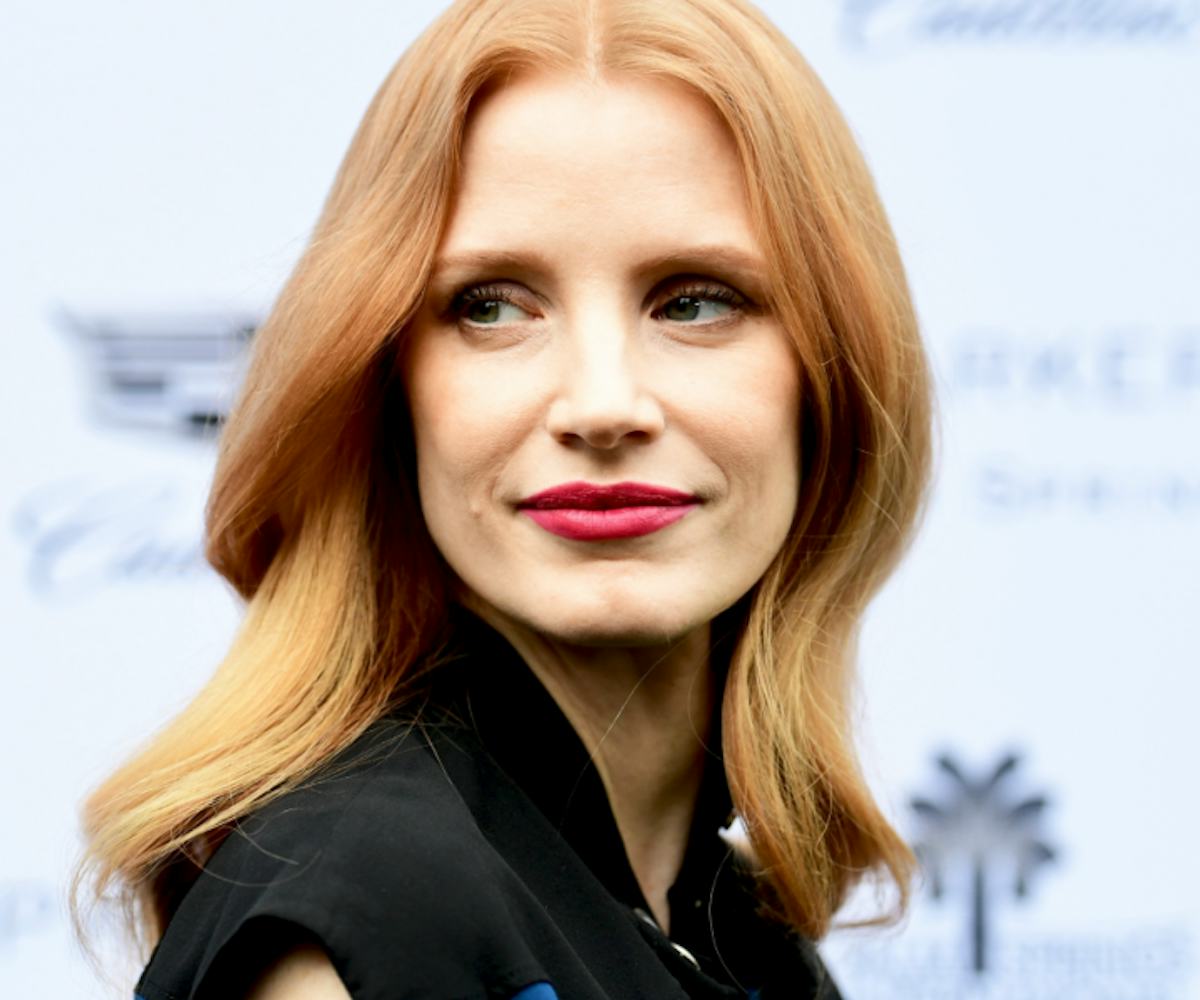 Photo by Emma McIntyre/Getty Images
Jessica Chastain Supports Uma Thurman, Calls Out Violence Against Women In Hollywood
"Start a conversation & let the healing begin"
In a piece for the New York Times, Uma Thurman revealed that she'd been sexually assaulted by Harvey Weinstein and that director Quentin Tarantino once forced her to perform a stunt in Kill Bill that led to her having permanent neck damage. Now, Jessica Chastain is tweeting in support of the actress, calling her a "warrior," and starting a conversation about violence against women in film and TV.
"Uma Thurman has seen the inside of our industry for 30yrs," Chastain wrote. "I have great respect for her. She is a warrior." 
In her story, Thurman talked about Tarantino forcing her to drive a dangerous vehicle on set that led to her crashing into a tree. She said that it's taken her "47 years to stop calling people who are mean to you 'in love' with you." She feels it took so long because little girls "are conditioned to believe that cruelty and love somehow have a connection and that is like the sort of era that we need to evolve out of."
On Twitter, Chastain offered some ideas as to how society, and the entertainment industry specifically, can evolve. "I've a small request," she wrote, adding:
Instead of labeling a woman as 'emotionally unstable'  go deeper. What did she endure that led her to this place? We are the sum of our experiences. This is an industry built on power & dominance. She isn't crazy. Start a conversation & let the healing begin.
She also addressed Thurman's Taratino story specifically. 
I keep imagining Tarantino spitting in Uma's face and strangling her with a chain for KILL BILL. How many images of women in media do we celebrate that showcase abuse? When did this become normalized 'entertainment'?
Chastain added that a director "inserting themselves into a scene depicting abuse is crossing a boundary."
This isn't the first time the actress has spoken about the prevalence of rape and violence against women in film. In December, Chastain told TIME that she has a "problem with filmmakers who use violence against women, and especially rape, to make a woman stronger—where the woman needs to be victimized in order to become a butterfly." She echoed these sentiments in her thread on Saturday. 
"When violence against women is used as a plot device to make the characters stronger then we have a problem," Chastain wrote. 
It is not empowering to be beaten and raped, yet so many films make it their 'pheonix' [sic] moment for women. We don't need abuse in order to be powerful. We already are.