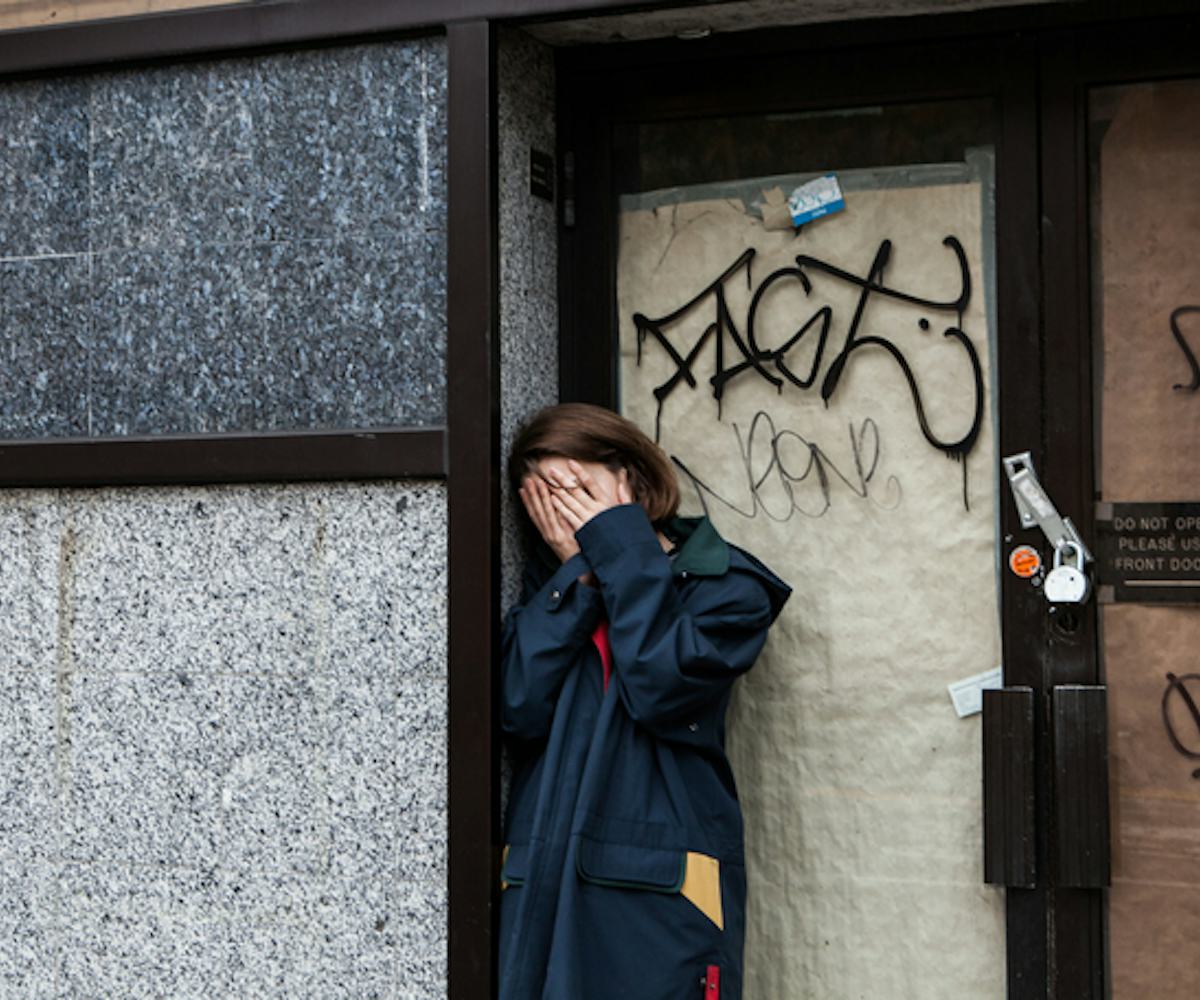 Jessy Lanza Knows How to Keep It Real
"I feel really lucky. I didn't go on an airplane until I was 24 years old"
Jessy Lanza has just performed her first show in Poland at Katowice's OFF Festival, and is in an incredibly good mood. The event leans toward experimental—over the course of the weekend, a band of Polish jazz heroes pretends to be a pair of egotistical lounge singers from America, a spoken word artist screams herself sick, and a funk band from Chicago packs out the main stage even before nightfall. But somehow, Lanza is happily stunned that her fizzy electro-pop confections have also managed to draw a sizable crowd.
"People listen and come to the shows," she declares, taking a celebratory sip of a locally brewed soda. "I feel really lucky. I didn't go on an airplane until I was 24 years old. It's only been less than 10 years that I've been traveling. I guess, in a way, it always surprises me, even though the world is so close."
It's hard to question the appeal of Lanza's music, particularly after watching her skillfully dance, sing, and trigger samples during a live set. The musician's 2014 debut album, Pull My Hair Back, coyly paired minimal dance beats with breathy sing-speak. Last year's Oh No, gently colored in the lines of the debut, on which, alongside romantic and musical partner Jeremy Greenspan, the Ontario-based musician explored additional sonic textures, respectfully borrowing from R&B, house, and pop. It's an undeniably cool and confident collection of songs. But recreating them live? At the beginning, according to her, it felt like a different beast altogether. It wasn't until playing a string of dates with her friend, drummer Tori Tizzard, that Lanza felt like things finally started coming together. 
"At some point, I realized that if everything fucks up, it's not the end of the world," she points out pragmatically. "People are pretty forgiving—as long as you fix it. Whenever I watch shows and something goes wrong, I'm not like, 'Oh, fuck this person.' If they come back, you're excited for them."
It's taken a lot for Lanza to determine what constitutes a win in her line of work—particularly given the industry's fragile parameters for female artists. To say nothing of the physical and mental grind that comes with traveling and performing. Lately, though, she's embraced a secret weapon… herself.
"In music, there are tiers of success and this idea that, [in order] to move up, you have to do ABC or always be upping the ante," she muses:
There's especially a lot of pressure on women to make yourself more special or make yourself stand out… The most impactful thing is to be yourself. I know that's such a cliché. I look back on pictures of the time when I was playing and being so hard on myself. Oh, that show didn't go well, or I didn't know what to wear. I felt so uncomfortable at the time. But looking back, being uncomfortable has its own appeal. You don't have to go "own" anything. You can just be uncomfortable and be whatever. As long as you're invested in what you're doing, and it matters to you, you're going to come off well. And if you don't, who cares—right?