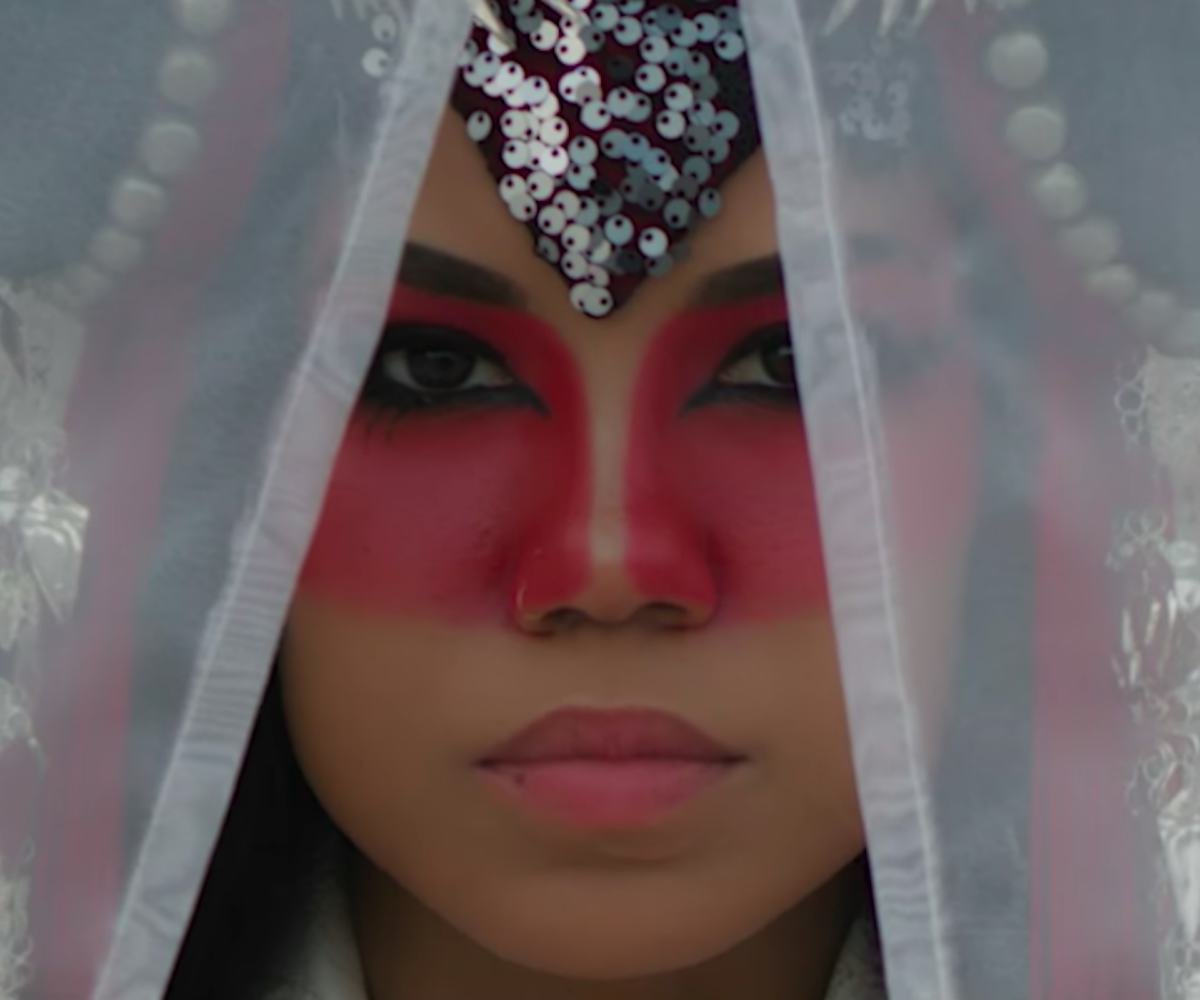 Jhené Aiko Has A Funeral For Her Ex's Ego In New Video
She released two different visuals for "Never Call Me"
Instead of burning clothes or getting a voodoo doll or, like, blocking their number on her phone, our former cover star Jhené Aiko found a more creative way of getting over her ex: throwing them a funeral.
In the video for her Krump-assisted song, "Never Call Me," Aiko is transformed into Izanami-no-Mikoto, a Shinto goddess who specializes in creation and death. The visuals are stunning and find the singer dressed in a kimono, walking through a Japanese garden en route to the ceremony. "The funeral is for a man I knew personally," she tells
. "A man who lost his way. This funeral is the funeral for his ego. In this visual, I portray the goddess of creation and death, coming to collect his poor spirit and set it free." Aiko made two different videos for the song, explaining that the two versions are meant to represent her various personalities. 
The second visual, dubbed the "hood" version, finds Aiko in her old South L.A. stomping grounds. Instead of mourning her relationship, she's hanging out with friends, unfazed. She tells Billboard that she wanted to take the opportunity to rep her city and the people that reside there but also send a message to all of the good-for-nothing guys. "I come from a real-ass neighborhood, and I have a bunch of shooters on my side in case they think about acting up," she told the publication. 
Watch both videos, below.