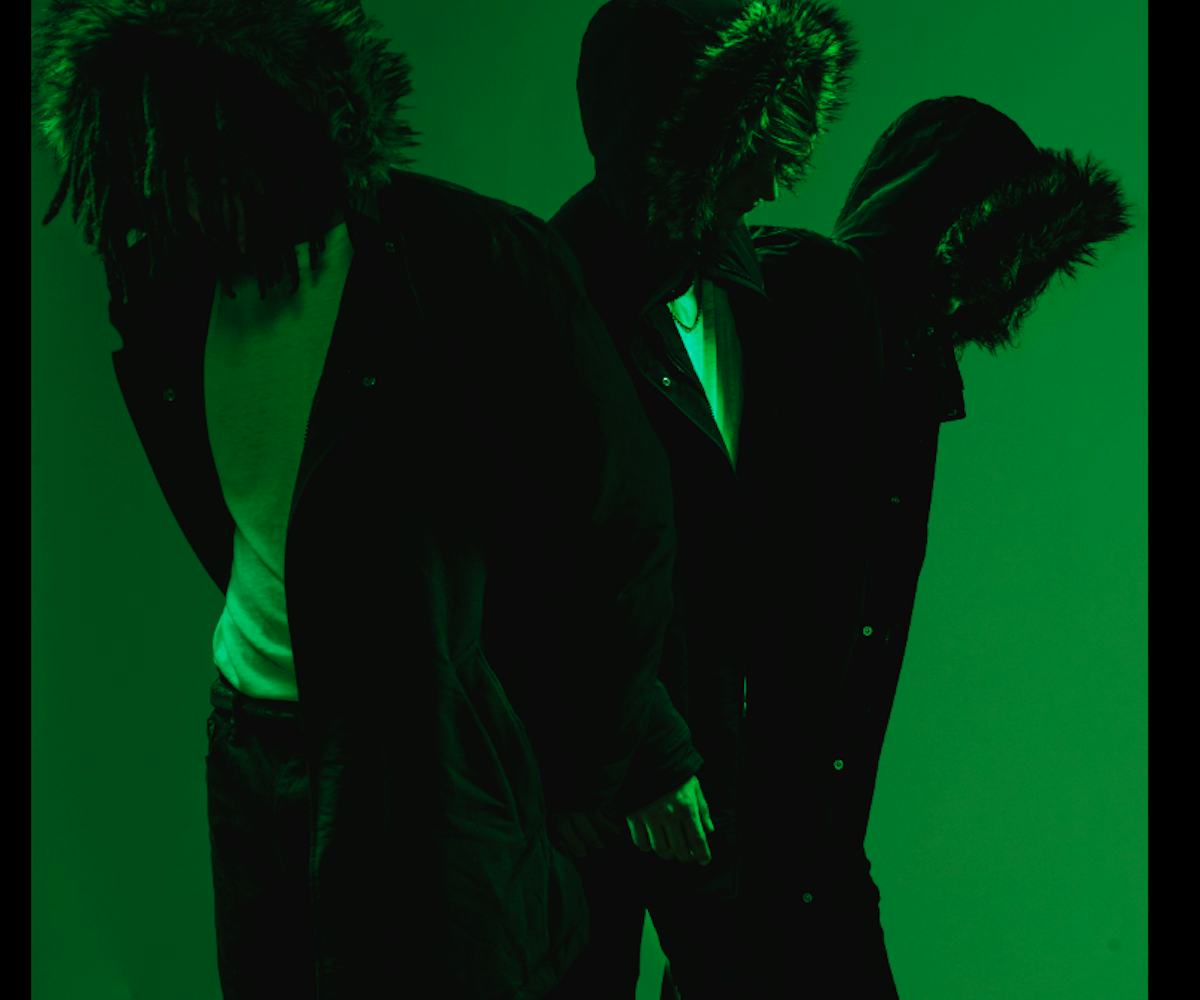 Photo courtesy of JIL.
JIL Sounds So Good That It Will "Freak" You Out
Over the course of the aughts, emerging R&B acts have chosen to rise on a path lead by mystery. From male-fronted groups like Rhye to abhi//dijon to dvsn to How To Dress Well, the most attractive quality aside from the sensual synthesized sound is not knowing the real identity of the voices (and beatmakers) behind the music. Brooklyn-based trio JIL falls into this category, as demonstrated on the sultry song "Emotional Heat." Today, we're premiering their new single "Freak" featuring Salomon Faye. In an email, JIL told us that the message of the song is "be yourself maybe someone'll like u." The track is fresh off JIL's debut LP to be released sometime this April.
The synthesizers create a psychedelic vibe that will make you feel nostalgic for those reckless, hazy nights, but the surge of pop will keep you grounded in the present. Dive in too deep and you might wake up in the future. Bump the track, below.