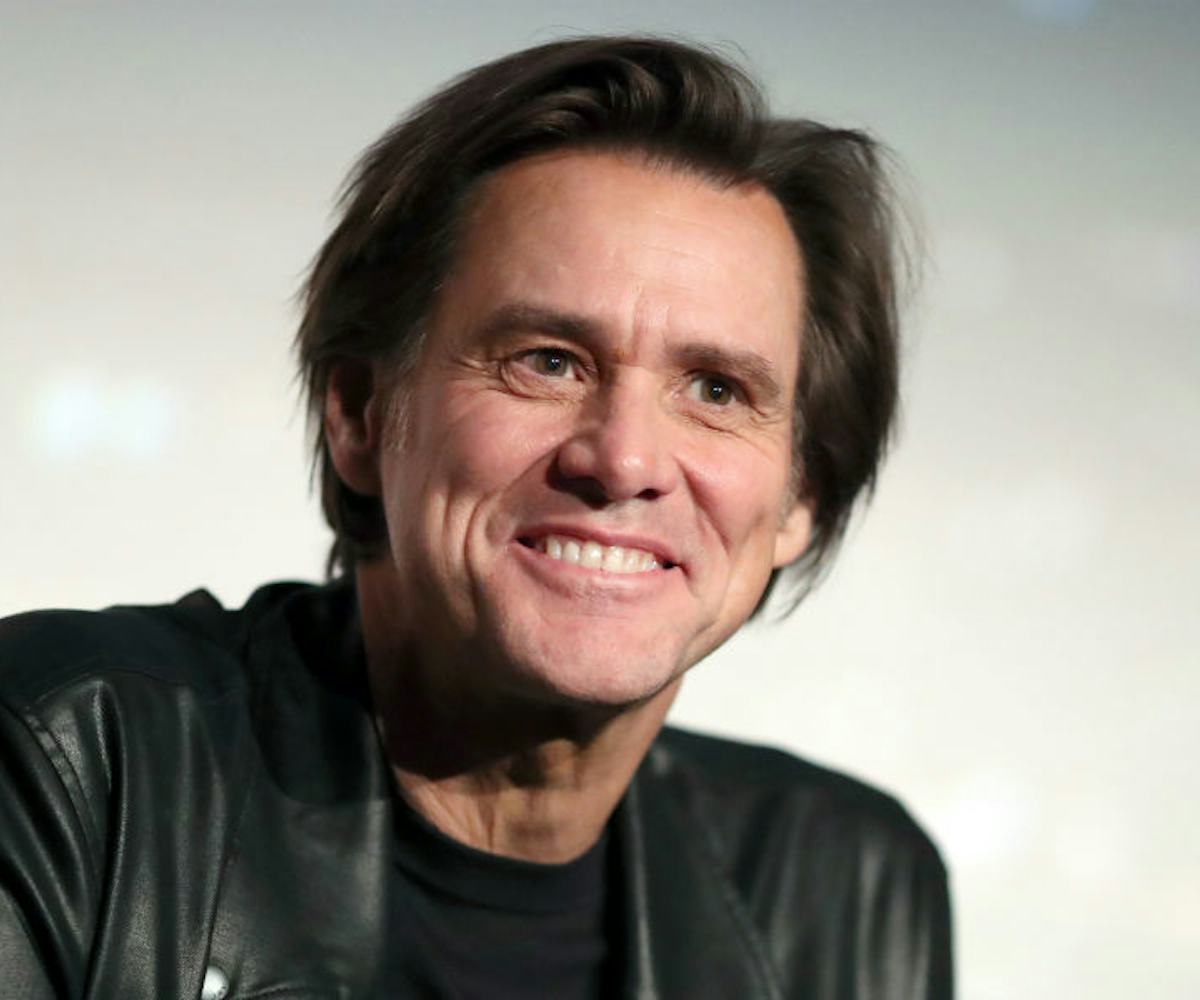 Photo by Christopher Polk/Getty Images for AFI.
Jim Carrey's Portrait Honoring Aretha Franklin Is Getting Dragged On Twitter
"Who is this white woman jim?
Comedian-turned-painter Jim Carrey shared his latest artistic creation with the internet: A picture commemorating singer Aretha Franklin who passed away earlier today. Portraits of famous people are kind of his thing, but people on Twitter are having a hard time figuring out who he immortalized because it doesn't resemble the late "Queen of Soul."
"Look how beautiful a life can be," Carrey captioned the creation. "Thank you, Aretha!" Okay, yes, it's supposed to be Franklin, except the person in the picture looks to be lacking some (a ton) of melanin, as people were quick to point out. 
Some fans came to Carrey's defense, noting that it's supposed to be Franklin walking toward the light, aka heaven. Others pointed out that it's art, and who are we to judge someone's interpretation? Also, she did just pass away, so maybe he was in a rush and… couldn't find any brown markers? We'll go ahead and say that it's not a great look for Carrey or the legendary soul singer. She deserves better, but we guess it's the thought that counts. Or, something like that.