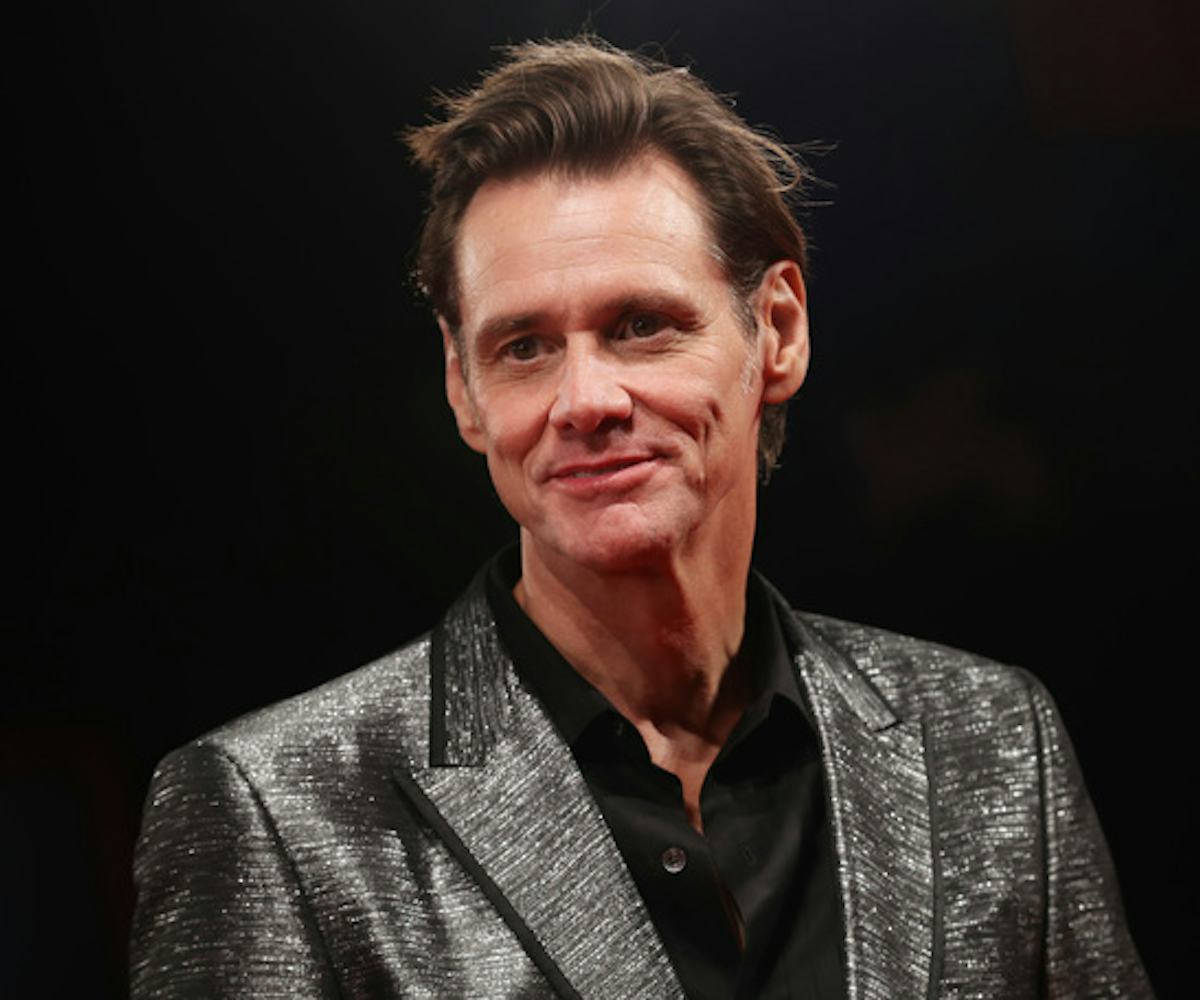 Photo by Vittorio Zunino Celotto/Getty Images.
Jim Carrey Is Returning To Television After More Than Two Decades
He's reuniting with 'Eternal Sunshine of the Spotless Mind' director Michel Gondry
The last time Jim Carrey was on television was In Living Color in the '90s. Well, he's back, and he's bringing his existential crisis with him for a new role on the small screen.
The Showtime series, titled Kidding, reunites the actor and Eternal Sunshine of the Spotless Mind director Michel Gondry. Carrey will play Jeff, also known as children's television personality Mr. Pickles, who, from what we can glean from the official log line, is going through it.
A beacon of kindness and wisdom to America's impressionable young minds and the parents who grew up with him – [Jeff] also anchors a multimillion dollar branding empire. But when this beloved personality's family – wife, two sons, sister and father – begins to implode, Jeff finds no fairy tale or fable or puppet will guide him through this crisis, which advances faster than his means to cope. The result: a kind man in a cruel world faces a slow leak of sanity as hilarious as it is heartbreaking.
Was Carrey getting into character when he lost it this week during New York Fashion Week? Or, was that just a man fed up with the industry? Whatever. We don't matter, none of this matters, it's not our world.
Kidding will feature 10 episodes and is still awaiting a premiere date.