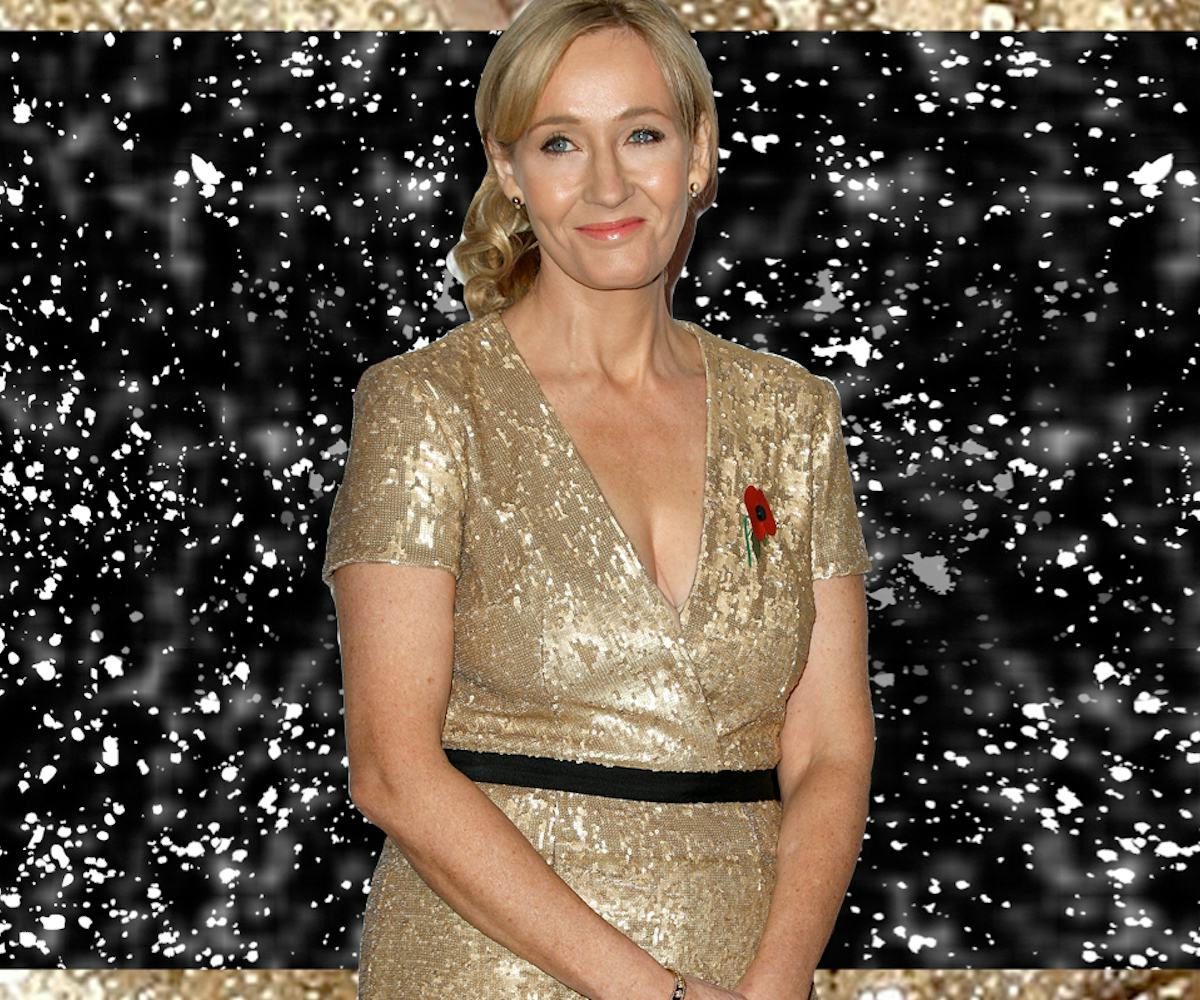 Photo by Danny E. Martindale/Getty Images
15 Times J.K. Rowling Was The Realest On Twitter
"They see me Rowling, they hatin'"
The internet is like a bridge of sorts. It connects millions of people to a near-infinite amount of things. And like fairy tale bridges, trolls reside underneath. Well, proverbially speaking, of course. Trolls exist within the internet, and while they don't necessarily stop you and ask for some password to get to where you're going, they will stop at nothing to hinder your experience and make it a virtual living hell. Though anyone can get trolled, celebrities are more prone to them because of how forward-facing and accessible they are.
J.K. Rowling has, rather brilliantly, put the ones blowing up her Twitter mentions in their place. Unlike other famous faces, who sometimes clap back with cheap snark, Rowling, being the Brit that she is, serves her tea piping hot, with one pinky raised, and a little sugar on the side because that's just common British courtesy. Of course, her responses are valid. They're informed and always a little cheeky. Here are 15 of her best and realest of the real moments.
Iconic.
pagebreak
No sugarcoating here.
pagebreak
Savage.
pagebreak
Daaaammmn.
pagebreak
But, swear words are merely sentence enhancers!
pagebreak
Truth.
pagebreak
Really makes ya think!
pagebreak
Life imitating art.
pagebreak
Clap back queen.
pagebreak
Who's got the other stuff for some s'mores?
pagebreak
10 points for Gryffindor!
pagebreak
So sassy.
pagebreak
Show 'em those receipts!
pagebreak
Boy, she 'bout to do it!
pagebreak
Mic. Drop.