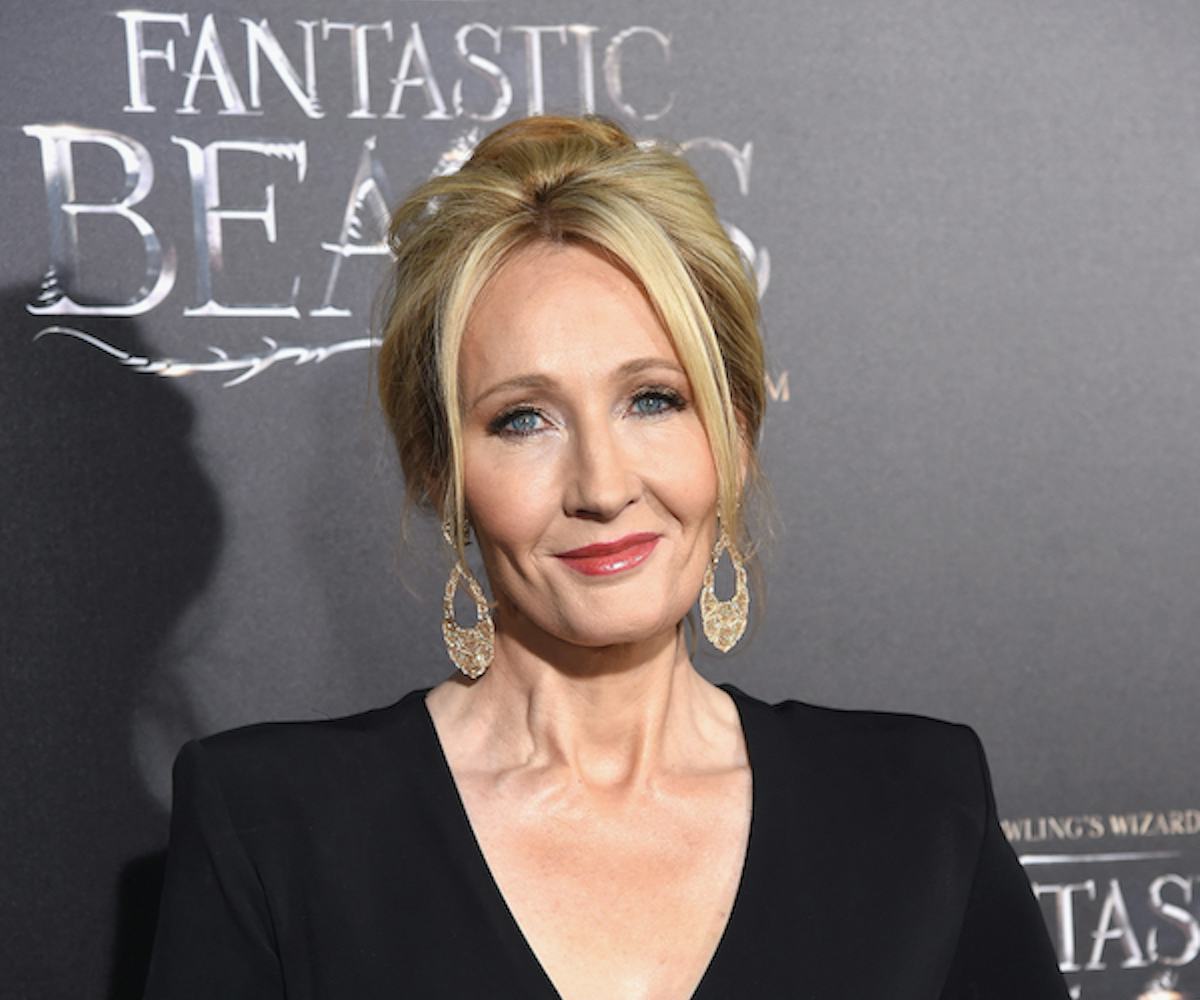 Photo by Jamie McCarthy/Getty Images
Queen Of The Clap Back J.K. Rowling Slays Piers Morgan
J.K. Rowling, hero of our time, has long been slaying Twitter trolls left and right, particularly after her recent stands against racist, homophobic, and sexist policies of certain world leaders. After Piers Morgan appeared on HBO's Real Time with Bill Maher defending Donald Trump's "Muslim ban"—and was subsequently told to "fuck off" by comedian Jim Jefferies, Rowling did what Rowling had to do—shut a fool down.
It all started when Rowling responded to the clip of Real Time, tweeting "Yes, watching Piers Morgan being told to fuck off on live TV is *exactly* as satisfying as I'd always imagined." Morgan shot back with "This is why I've never read a single word of Harry Potter." Rowling certainly wasn't going to let him get away with that little bit of fantasy, saying, "Because you had a premonition that one day the author would roar with laughter at seeing you called out for your bullshit on live TV?" and then for the ultimate mic drop, postulates that maybe the real reason Morgan is upset is because Harry Potter and the Half-Blood Prince won Book of the Year over Morgan's own biography? While that seemed to put an end to the bleeding, Morgan will certainly rear his head again to utter some other nonsense about delicate liberal snowflakes needing to suck it up in the future. And when that happens, we know Rowling will be only too happy to respond. Poor guy, #masculinitysofragile.
Check out the full Twitter exchange below.
(Via Twitter)