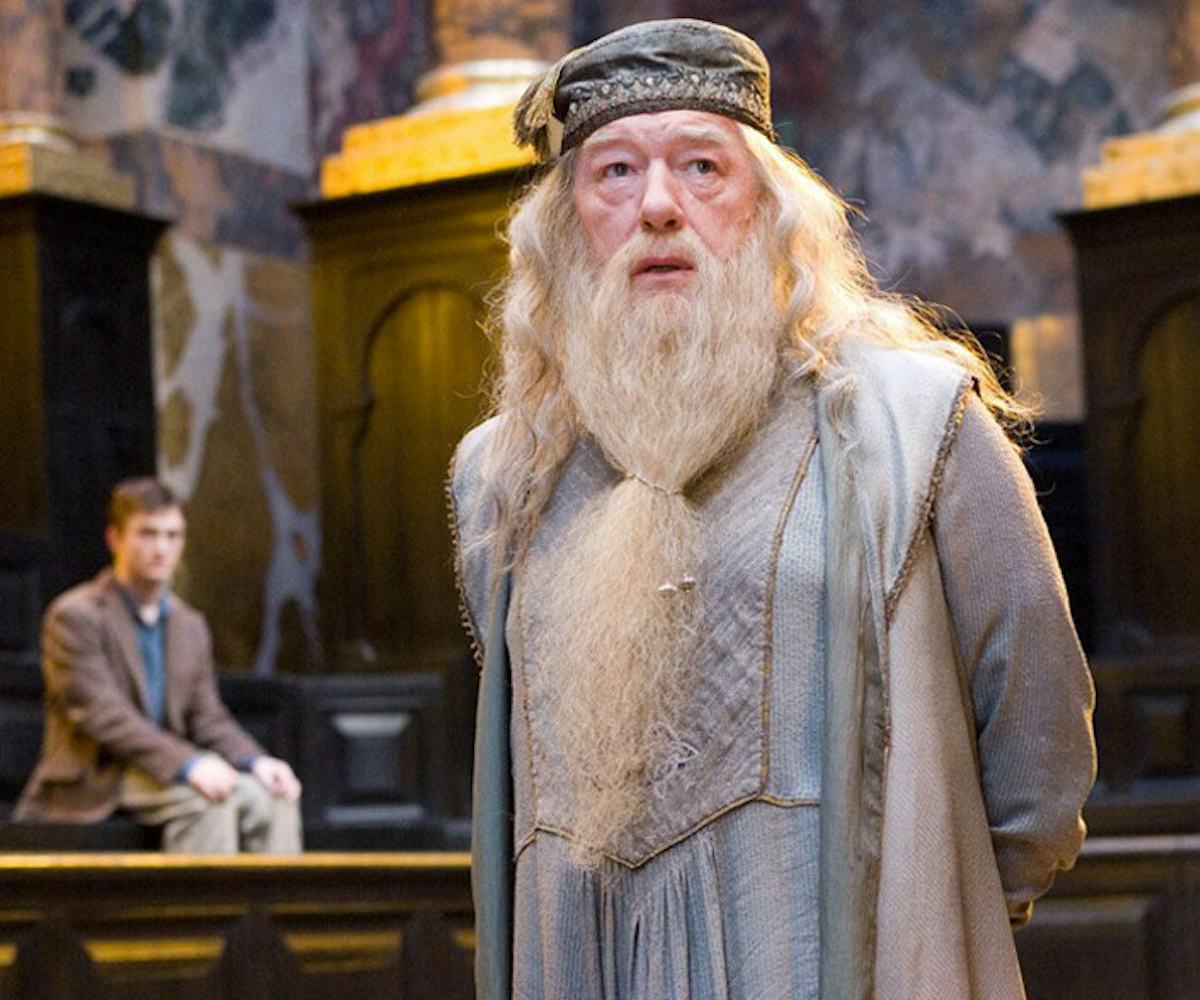 Photo via Warner Bros.
j.k. rowling defends 'harry potter' character's sexuality on twitter
Over the years, J.K. Rowling has been extremely accomodating to her fans—plying us with extra info about Harry Potter characters and spinning off stories long after the end of the original saga. In 2007, Rowling revealed that Hogwarts headmaster Albus Dumbledore was gay, and based on a tweet yesterday, some fans are somehow still trying to wrap their heads around that idea.
Twitter user @anakocovic21 tweeted at Rowling, saying, "@jk_rowling Thank you so much for writing Harry Potter. I wonder why you said that Dumbledore is gay because I can't see him in that way." The author, who constantly interacts with fans via the social media network, responded:
That had to sting, because @anakocovic21 deleted the initial tweet, probably because of the amount of support behind Rowling's response (it's been retweeted over 9,000 times), and because they realized that Rowling was, you know, right.