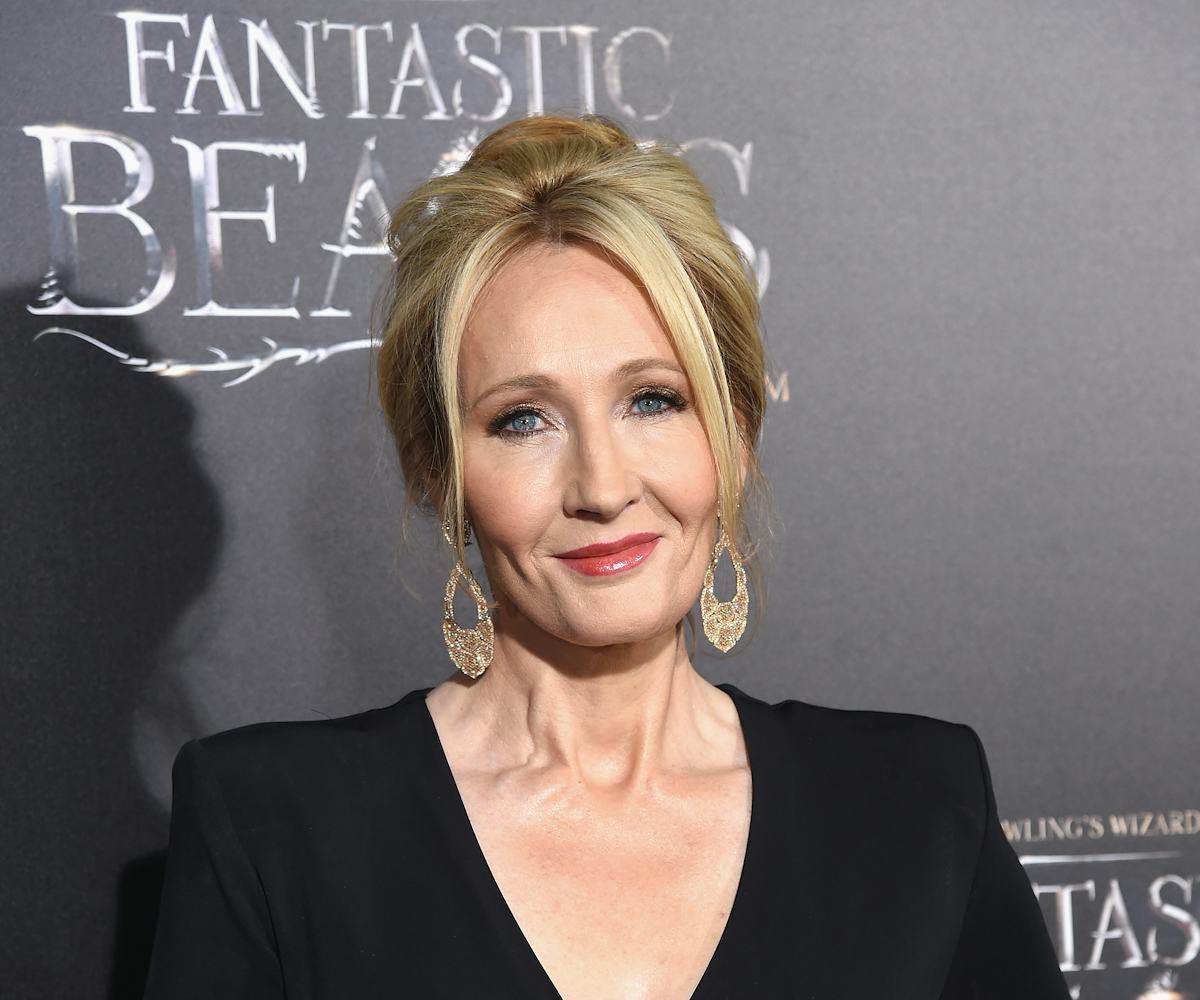 Photo Courtesy Of Jamie McCarthy/ Getty Images.
J.K. Rowling Is Not Here For Neo-Nazi Trolls
Her clap back game is stronger than ever
We've learned more about J.K. Rowling in the past couple of years than we have during the nearly 20 year duration of the Harry Potter franchise. Most of that is due to her Twitter account. And most of what we've learned is that she's queen of the clap back. She's taken on bullies, misogynists, needy men, homophobes, bigots, the lot. Now, she's taking on a culmination of all of those individuals: neo-Nazis.
Rowling's feed demonstrates the level at which she is politically engaged; it is an informed mix of retweets from the ACLU, including when they announced they were blocking Trump's unconstitutional Muslim ban, to those from Amnesty International renouncing Trump slamming the door on refugees. The best moments, though, are when Rowling addresses the trolls in her mentions who aren't too happy with her anti-Trump political leanings.
After Rowling tweeted this Winston Churchill quote: "You have enemies? Good. That means you've stood up for something, sometime in your life," a misguided user stated that it was fitting for Trump. "He stands up for something very very good and you are his enemy Mrs Shitty Writer," he wrote. To which Rowling swiftly replied: "*sighs* Well, who knows? If I try harder, I might be reincarnated as a lonely virgin hiding behind a cartoon frog," referring to the user's Pepe the Frog avatar, which also happens to be a symbol for white nationalism.
The next day, when one of her followers noted that they would be burning all of their Harry Potter books and movies after, presumably, reading an article about her clapback on Yahoo, Rowling responded: "Well, the fumes from the DVDs might be toxic and I've still got your money, so by all means borrow my lighter." 
And before you try to tell the writer to stay in her lane and out of politics, one user already did that and, well, we wouldn't advise it. Moral of the story: Keep the hateful rhetoric to yourself, out of Rowling's timeline, and just out of the world, in general.