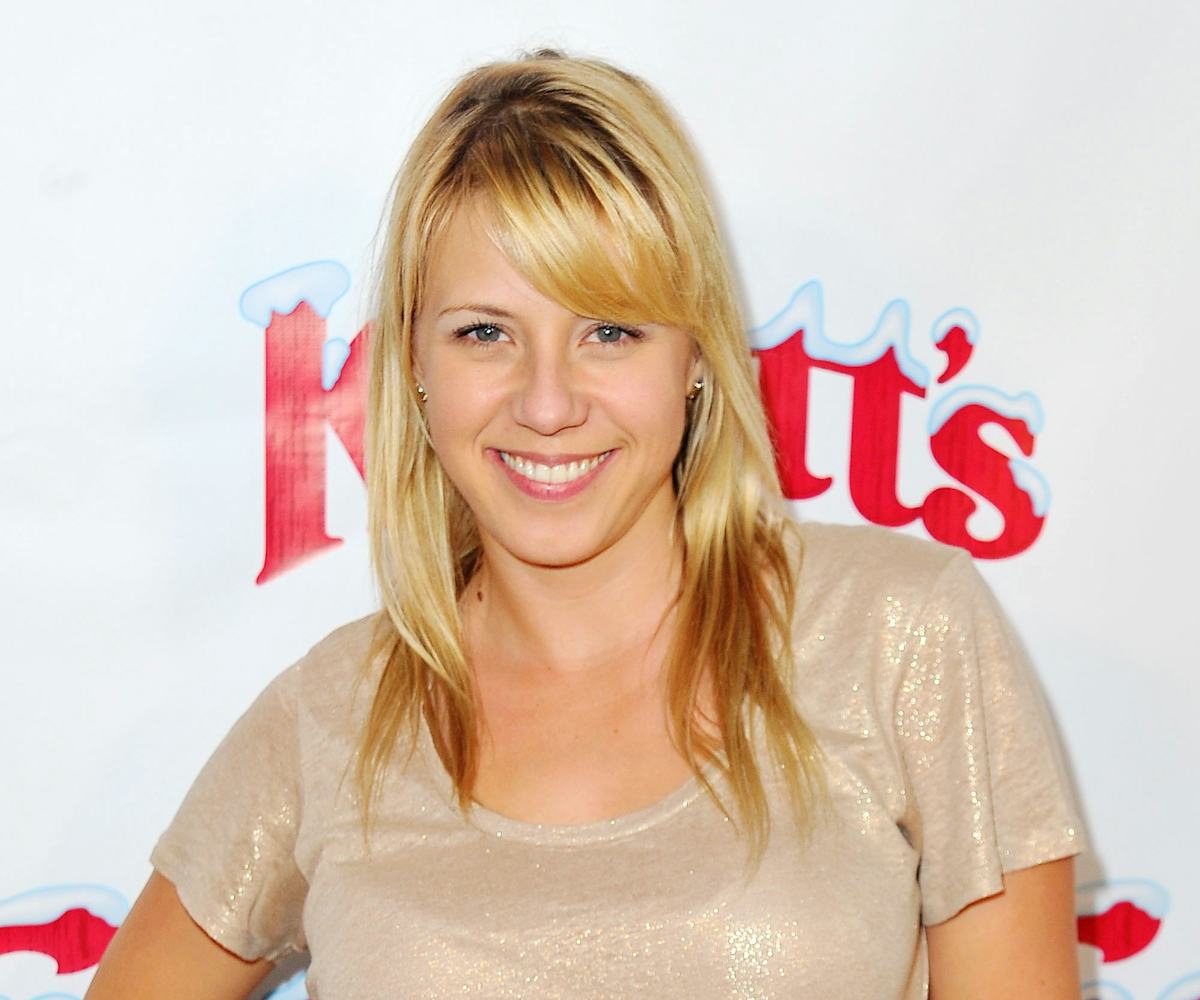 Photo by Jerod Harris / Getty images
Jodie Sweetin Opened Up About Life After Her Crystal Meth Addiction
"I Am Filled With Gratitude." ​
It was 2009, when Jodie Sweetin, otherwise known as the plucky middle child the beloved Tanner family, it came as a shock to anyone who grew up watching Full House. It can be hard for audiences to separate fact from fiction, or in this case, an actor from the character they play on television. But as Sweetin once wrote in her memoir unSweetined, "Life isn't like a Full House episode." 
With the hugely anticipated premiere of Fuller House just over a month away, Sweetin is once again opening about her drug addiction, this time in an exclusive interview with People. Sweetin, who is approaching five years of sobriety after a crystal meth addiction that nearly killed her, told the magazine that her life is "filled with gratitude." 
She's come along way since her days as an addict, which saw many low points like snorting meth in the bathroom stall of Mary-Kate and Ashley Olsen's 2004 New York Minute, and driving drunk with her newborn child in the backseat. "My life is amazing," the actress added.
When she's not working on the Full House, Sweetin speaks at colleges with the hopes of being a cautionary tale. "I speak about my experience growing up in the entertainment business, what my life was like after, some of the struggles and things I went through and where my life is today," she told the magazine. "It's a story with a message of second chances and turning things around and being able to overcome some adversity." 
Danny Tanner would be proud. Fuller House drops February 26 on Netflix.