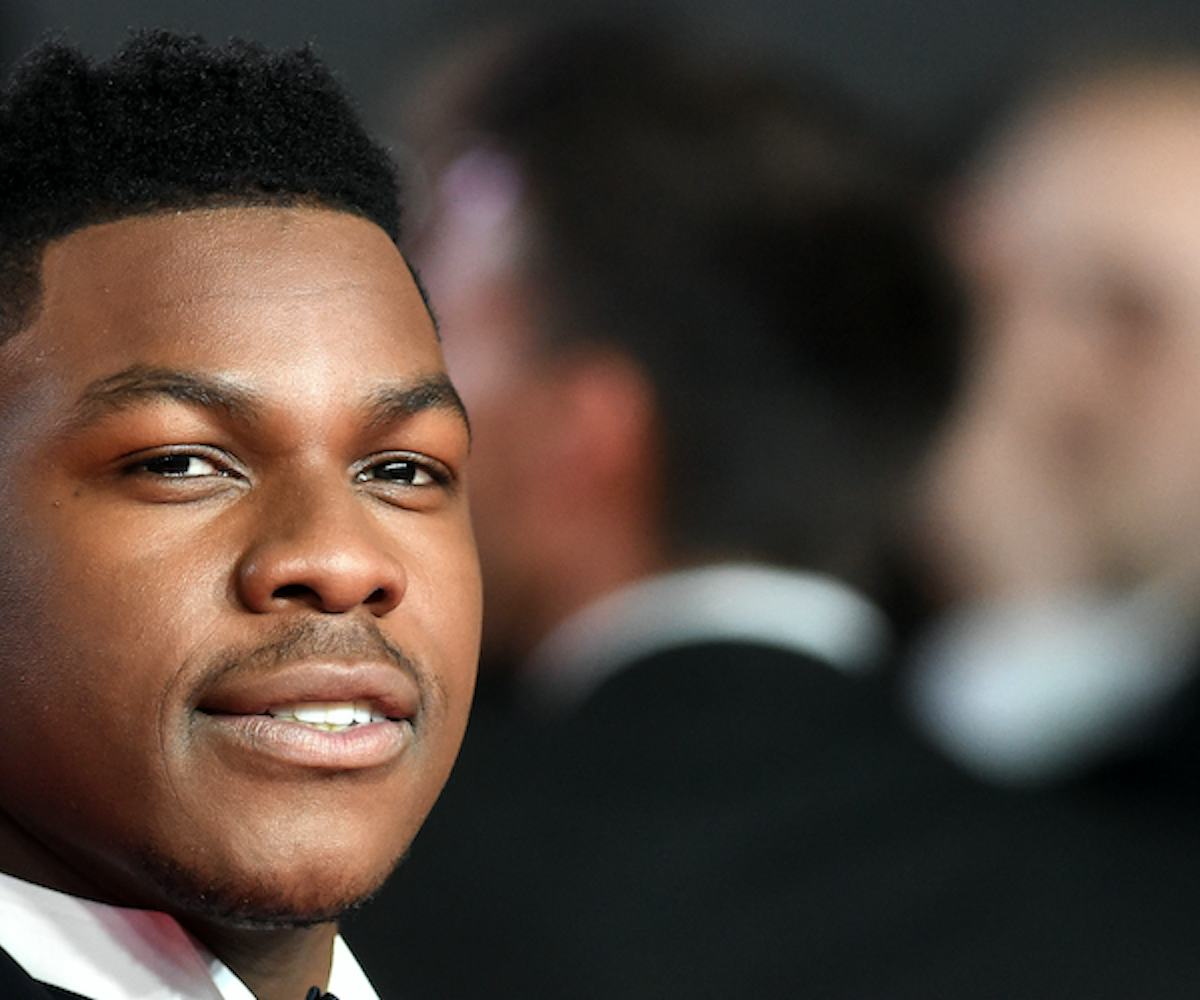 photo by Stuart C. Wilson/getty images
John Boyega Slams 'Star Wars' Fans For Bullying His Co-Stars
"You're not entitled to politeness when your approach is rude"
John Boyega is not here for Star Wars fans who bully his co-stars. The actor, who played Finn in Star Wars: The Force Awakens and Star Wars: The Last Jedi, took to Twitter to shut down those who attempted to defend online trolls who bullied his Jedi co-star Kelly Marie Tran.
The interaction started after Boyega responded to a fan who claimed that Tran's online silence was not a result of bullying but rather, enforced by the film's studio, Lucasfilms. After he refuted the ridiculous claim, another fan tried to claim that Tran wasn't bullied by stating that "this narrative that all fans are just hating her is pathetic. We hate the character, and to be honest yours wasn't much better." Boyega responded with a simple, "We don't care."
That interaction was later screenshotted and posted by a different fan, who said that "they," meaning the actors, seemed "oblivious to the damage they're doing" to the franchise, referring to Boyega's comment about the cast not caring whether or not fans hated their characters. In response to this, a different fan continued to criticize Boyega's comment by stating that his "responsibility" as an actor is "to politely educate instead of 'not caring.'"
Boyega, however, was having none of it and responded to her comments by stating that the fans should know better.
When asked about the details as to why Tran wiped her Instagram account, Boyega said he didn't know because he didn't talk to her.
The actor then took a moment to tweet out a PSA for those who are bullying his co-stars: "If you don't like Star Wars or the characters understand that there are decisions makers and harassing the actors/ actresses will do nothing. You're not entitled to politeness when your approach is rude."
Boyega ended his thread by responding to one last commenter who implied that Tran's bullying is a response to the fact that Solo: A Star Wars story has lost millions at the box office. He replied to the ridiculous claim with this golden GIF.