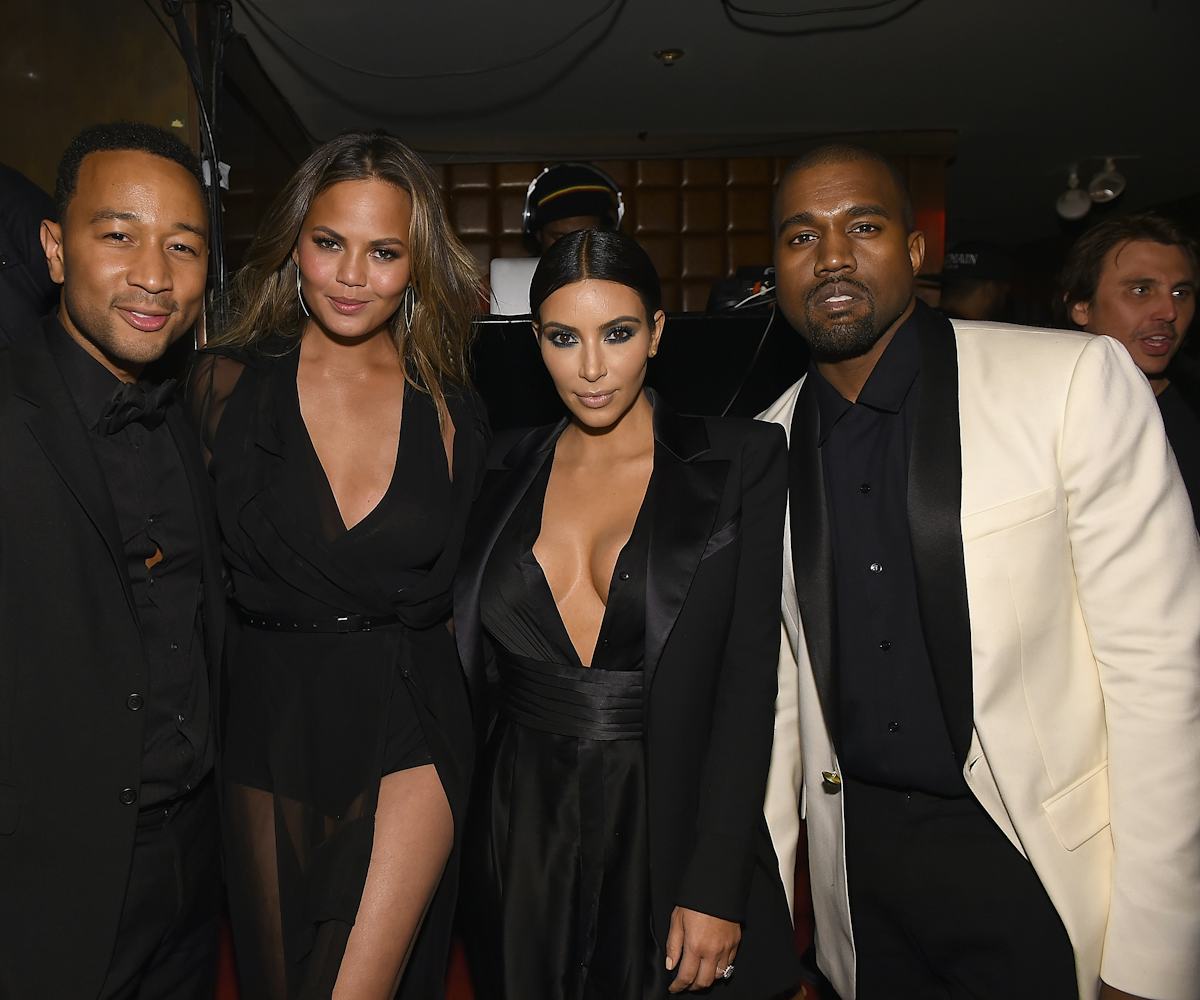 Photo courtesy of Dimitrios Kambouris / Getty images
John Legend Isn't Down With Kanye West's Budding Bromance With Donald Trump
The singer called the now infamous meeting a "publicity stunt"
In our recent interview with John Legend, the singer spoke highly of his friend Kanye West and explained how West had been a mentor to him early in his career. That was then. Today, the two men are very much equals, both fathers, husbands, and superstars in their own right. So when Legend saw West meeting with Donald Trump earlier this week, he had no problem calling out his friend in public.
"I don't think it's impossible to talk to [Donald Trump] about issues, but I won't be used as a publicity stunt. I think Kanye was a publicity stunt," the singer told French news outlet Clique. Legend often uses his clout to speak out against racial and social injustice, and a lot of the art he creates—whether it's as a musician or a producer for film and television—is politically charged. 
So it comes as no surprise that Legend would be opposed to Trump, a fact he made quite clear in the interview. "I think Trump has been corrosive, his message has been corrosive to the country," Legend said, adding that he found West's support of the President-elect "very disappointing."
Many were left wondering exactly what West was trying to achieve by meeting with Trump so publicly, only weeks after a nervous breakdown, that began in earnest with repeated pro-Trump rants during his Saint Pablo Tour and prompted major backlash, saw him hospitalized. On Tuesday, West took to Twitter to explain the meeting, which he said was used to discuss issues like "bullying, supporting teachers, modernizing curriculums, and violence in Chicago."
Legend, for one, isn't buying it, adding that whatever's in West's mind, "I disagree with him."