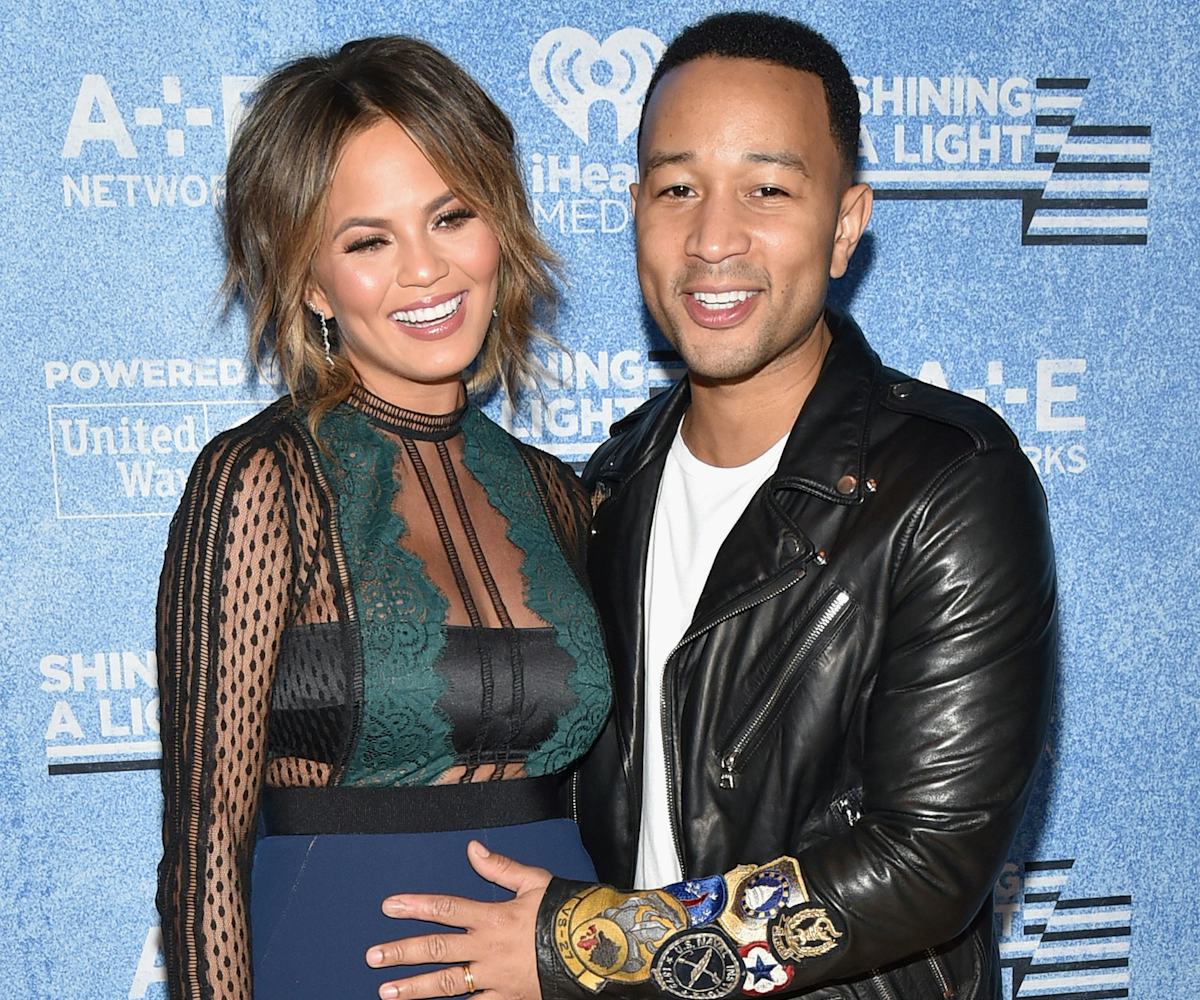 Photo by Mike Windle/Getty Images
John Legend Threw Chrissy Teigen The Best Surprise Birthday Party Ever
complete with a serenade, of course.
John Legend and Chrissy Teigen have the kind of marriage that dreams are made of, so it's no surprise that when they celebrate one another's existence, they go all out. Teigen's 30th birthday party was no exception—Legend hosted it at the Comedy Cellar in New York City and secretly invited their family and friends to attend. On top of getting Momofuku to cater the dinner—the custom menu has us drooling—there was a comedy set courtesy of Dave Chappelle. Because, you know, why not?
DJ Nice was also present to set the mood. That is, until John Legend himself got up to do a personal serenade for his wife. Husbands everywhere, take note. And now, back to waiting for their bundle of joy to be born. Happy Birthday, Chrissy!