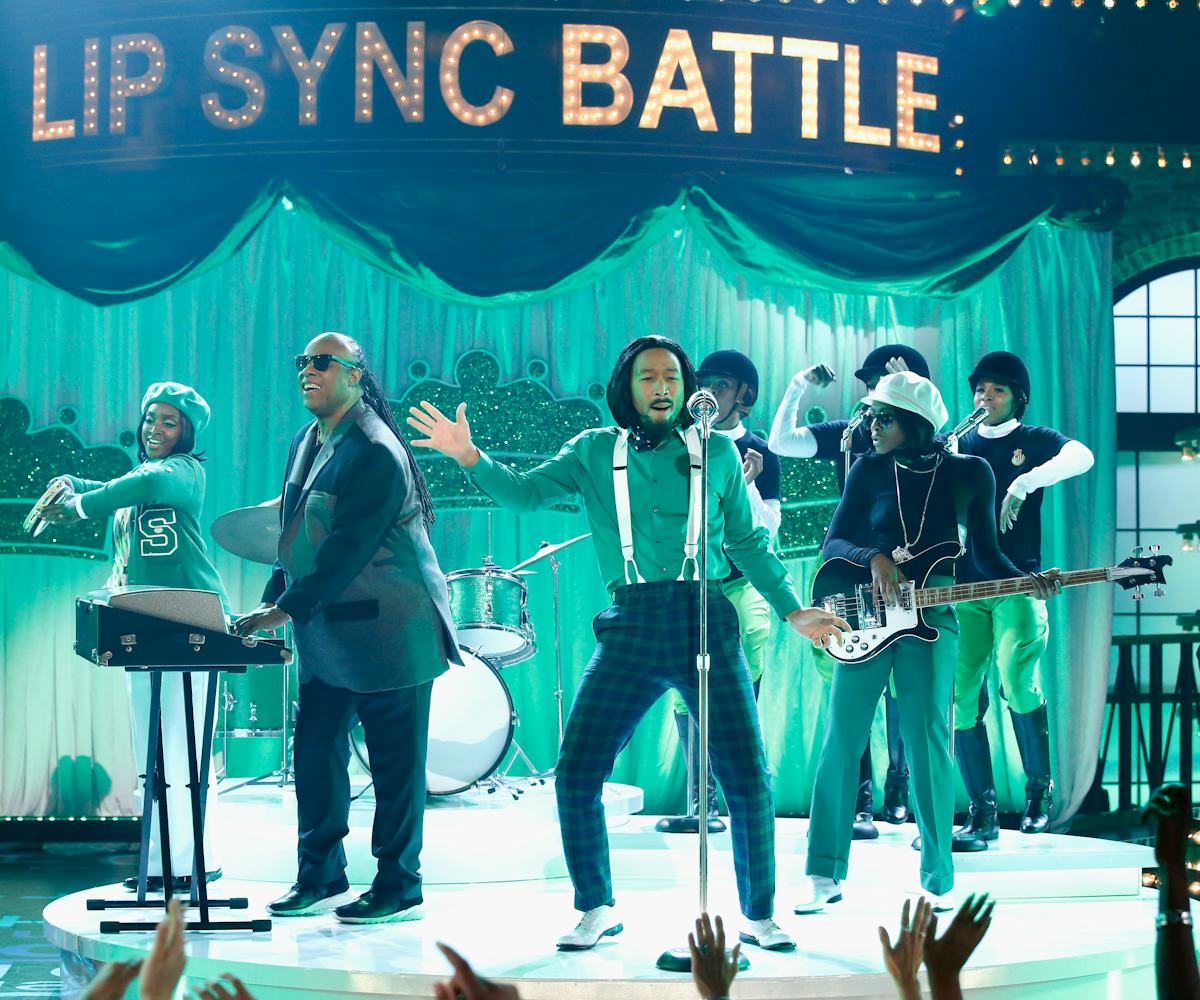 Photo by Handout/Getty Images
John Legend and Stevie Wonder Perform "Hey Ya!" on 'Lip Sync Battle'
John Legend's got some moves
Spike TV's Lip Sync Battle never fails at bringing awesome celebrities on the show. For Sunday night's All-Stars Live Championship edition, Michael Phelps performed "Lose Yourself" by Eminem, while gymnasts Simone Biles and Aly Raisman joined Olivia Munn for a rendition of "Chandelier" by Sia. It is the Stevie Wonder and John Legend duo that everyone is talking about, though.
Legend gave us his best Andre 3000 impression with a reenactment of the 2003 Outkast hit, "Hey Ya!" The performance was a nod to the original video, directed by Bryan Barber and based on The Beatles' 1964 performance on The Ed Sullivan Show.
Legend—in a wig, beard, and green attire—had some pretty impressive moves to go along with his awesome lip-syncing skills. What took the performance over the top was Wonder pretending to play the keyboard while providing backup for the fun performance. Even though Legend didn't do enough to beat out Phelps, he definitely put in a good effort.
Check out the full performance, below.