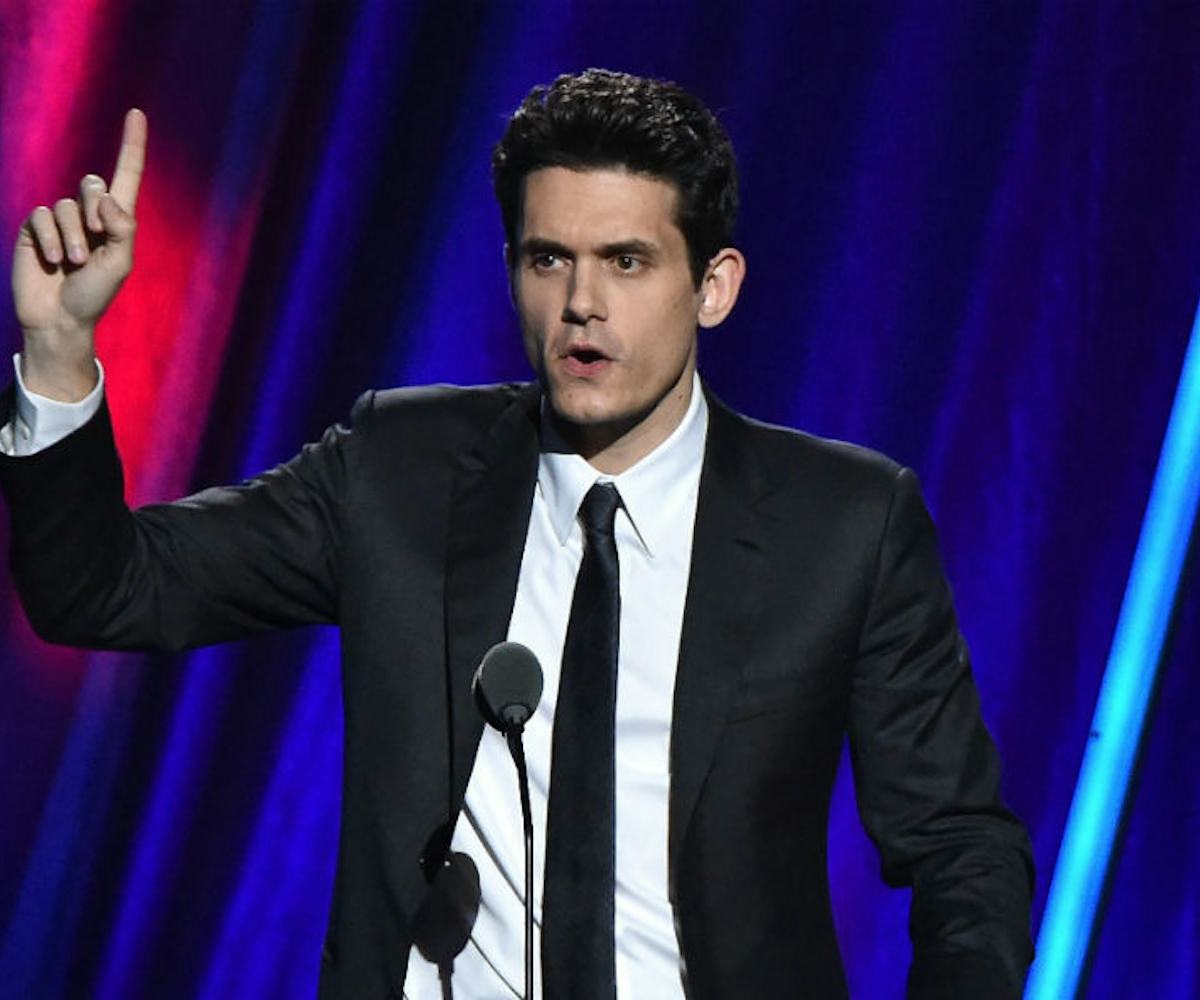 Photo by Mike Coppola/Getty Images.
People Are Confused About John Mayer's XXXTentacion Death Weigh-In
Proposing a "thought experiment"
A lot of musical artists paid tribute to 20-year-old XXXTentacion following his death yesterday. Rappers like Pusha T and J. Cole sent out their condolences, while others like Jidenna sent out controversial tweets comparing the rapper to Malcolm X. The most confusing weigh-in of all, though, came courtesy of one John Mayer.
The singer took to Instagram following the news with some thoughts about empathy. "Just a thought, instead of dismissing someone's murder because they had troubles and didn't make music you got into, do me a favor and just practice a little empathy," he wrote on his story. "Instead of finding a way to write it off, say to yourself sincerely 'that's too bad,' it'll make you an even better person. I promise."
These are fair suggestions, but XXXTentacion didn't merely have "troubles," he was abusive and homophobic. (At the time of his death, the rapper was awaiting trial for domestic violence against his girlfriend.) Those seem like valid reasons to "write off" a person, but when a couple of followers slid into Mayer's DM's to call this out, the artist dismissed them, declaring them fans of "street justice." He then proceeded to propose a "thought experiment" to those who disagree with him. He posed the following questions: "What if xxx had been tried in court for his actions and was given the death penalty? Would that have seemed extreme to you? You sure?" He signed off his thoughts with: "Love you gotta run."
Sure, John.