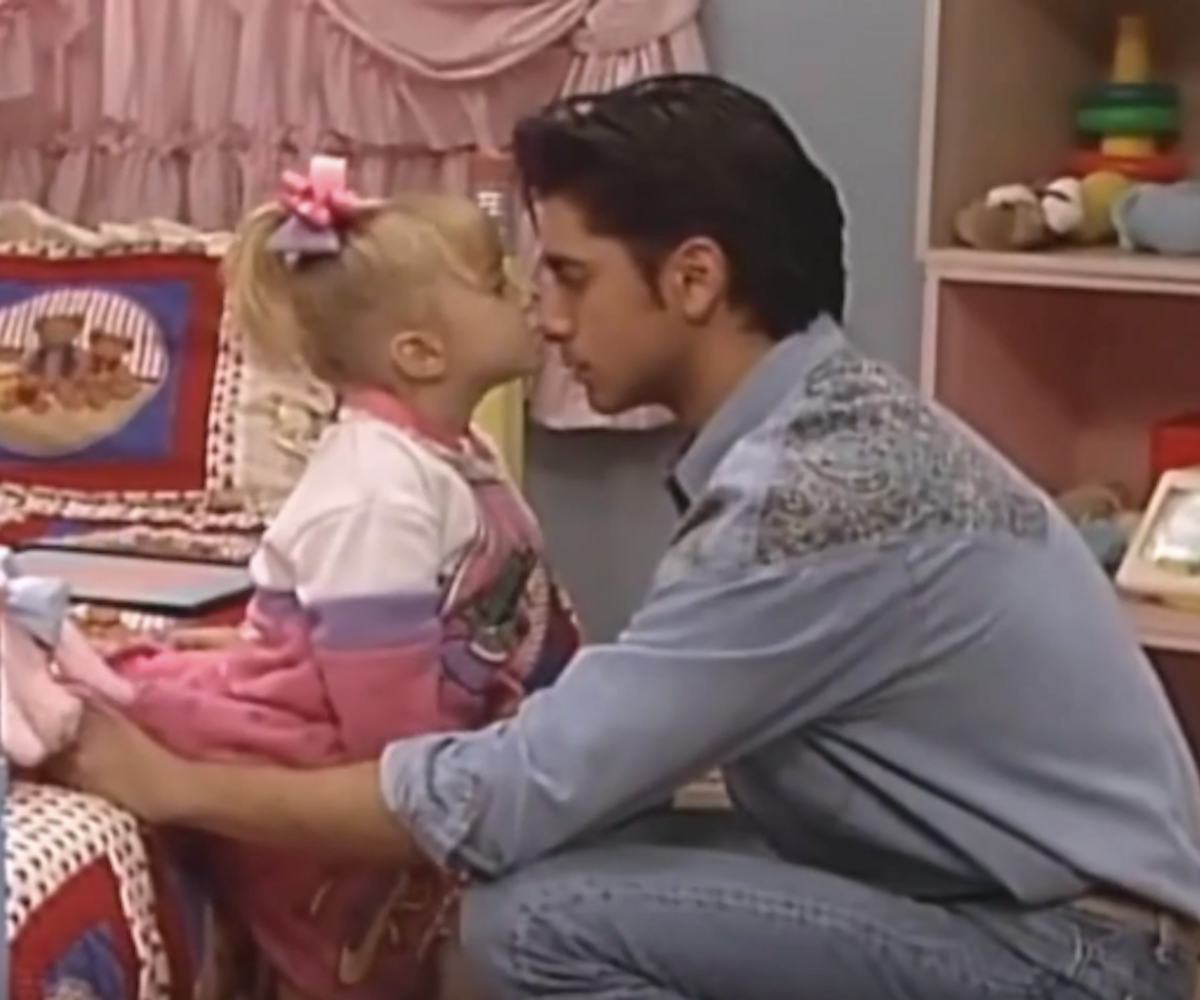 Photo courtesy of ABC
john stamos once tried to get the olsen twins fired from 'full house'
We grew up believing that the cast of Full House were the ultimate family goals. So when we began to learn the bits and pieces of the show's backstory—like the fact that Bob Saget would regularly make vulgar comments on set—our rose-colored glasses inevitably had to come off. And once again, more unhappy truths about the behind-the-scenes events have emerged—this time involving our favorite TV uncle, John Stamos.
According to a teaser from Lifetime Network's Unauthorized Full House Story, John Stamos originally wanted the Olsen twins fired from set because they cried too much. Stamos himself confirmed that it was indeed the truth. "It's a true story, the Olsen twins did a cry a lot. That's 100% accurate," Stamos admitted. "They brought in non-actor redheaded kids. That didn't work. I said to get the Olsen twins back."
Uncle Jesse and Michelle had one of the best relationships on the show, so this is a pretty shocking revelation. Imagine if they never got the Olsen twins back? Would we not have all of those Mary Kate and Ashley movies? Would we not have brands like Elizabeth and James and The Row? We shudder to think of a world like that.
(via Entertainment Weekly)