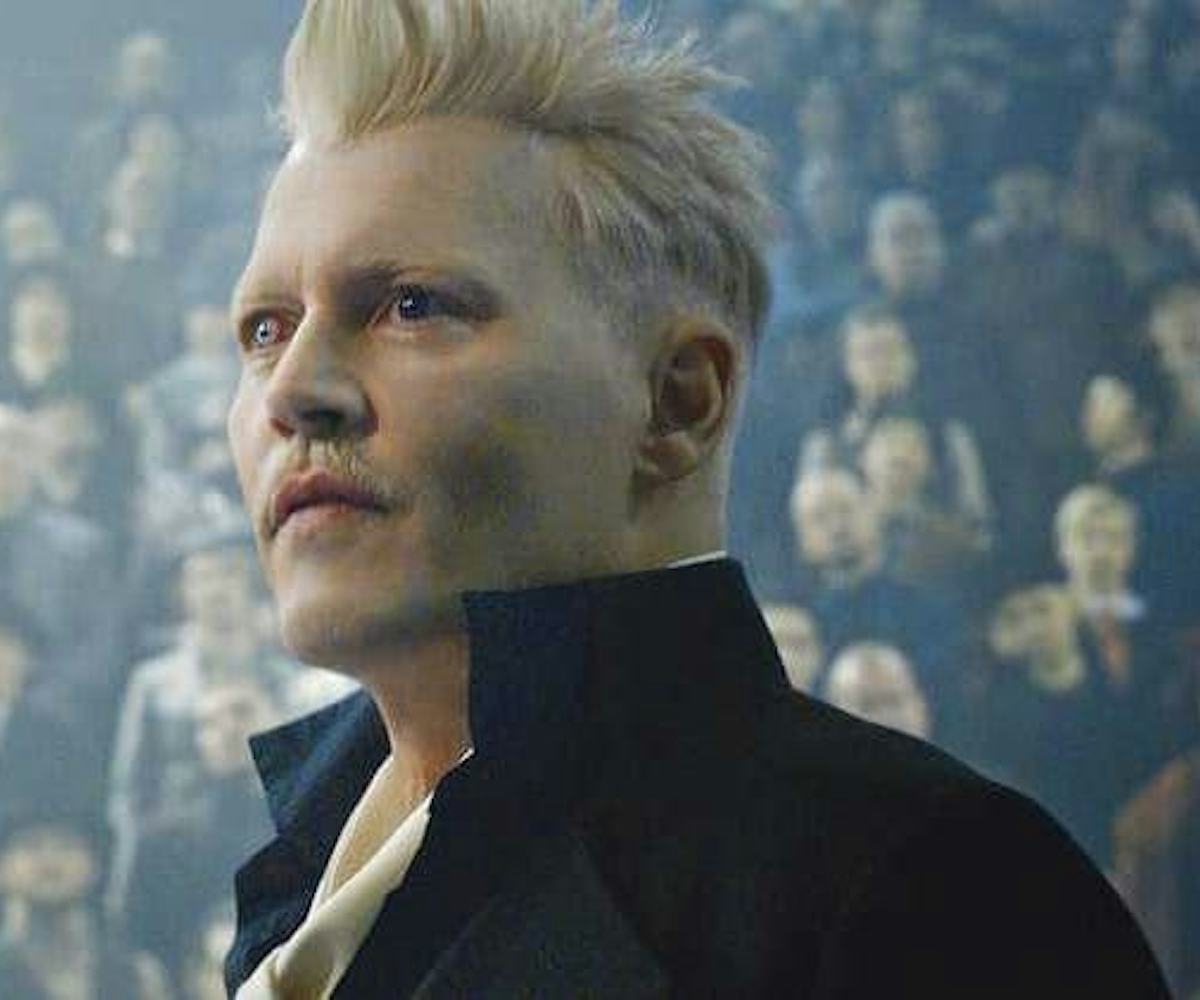 Photo courtesy of Warner Bros.
Johnny Depp "Felt Bad" That J.K. Rowling Caught Flack For His Casting
Because he doesn't see his casting as the "real controversy"
Johnny Depp's appearance in the first Fantastic Beasts film came around the same time that he was accused of domestic violence by his then-wife, Amber Heard, which (rightfully) led fans to call for a recast for the second film. When it was announced that he would still appear in the second installment, Fantastic Beasts: The Crimes of Grindelwald, J.K. Rowling and filmmaker, David Yates, caught flack for the decision. Now, in the first interview that Depp has given for the film, he says that he "felt bad" that Rowling had to deal with the backlash.
Talking to Entertainment Weekly, Depp said that he "felt bad for J.K. having to field all these various feelings from people out there. I felt bad that she had to take that." He then went on to say that, "ultimately, there is real controversy," which is that, according to him, he was falsely accused. Heard alleged that during their marriage, Depp physically and emotionally abused her and provided photos showing the abuse as evidence when filing for a restraining order.
In December of last year, Rowling stood by her decision to cast Depp in the sequel, saying in a statement that "the filmmakers and I are not only comfortable sticking with our original casting, but genuinely happy to have Johnny playing a major character in the movies." Fans sharply criticized the decision to knowingly cast an accused abuser. 
Depp told EW that "J.K. has seen the evidence and therefore knows I was falsely accused, and that's why she has publicly supported me." He continued: "She doesn't take things lightly. She would not stand up if she didn't know the truth."
As noted by EW, this "evidence" will be presented by Depp's attorney during court proceedings in The Sun defamation case next month.