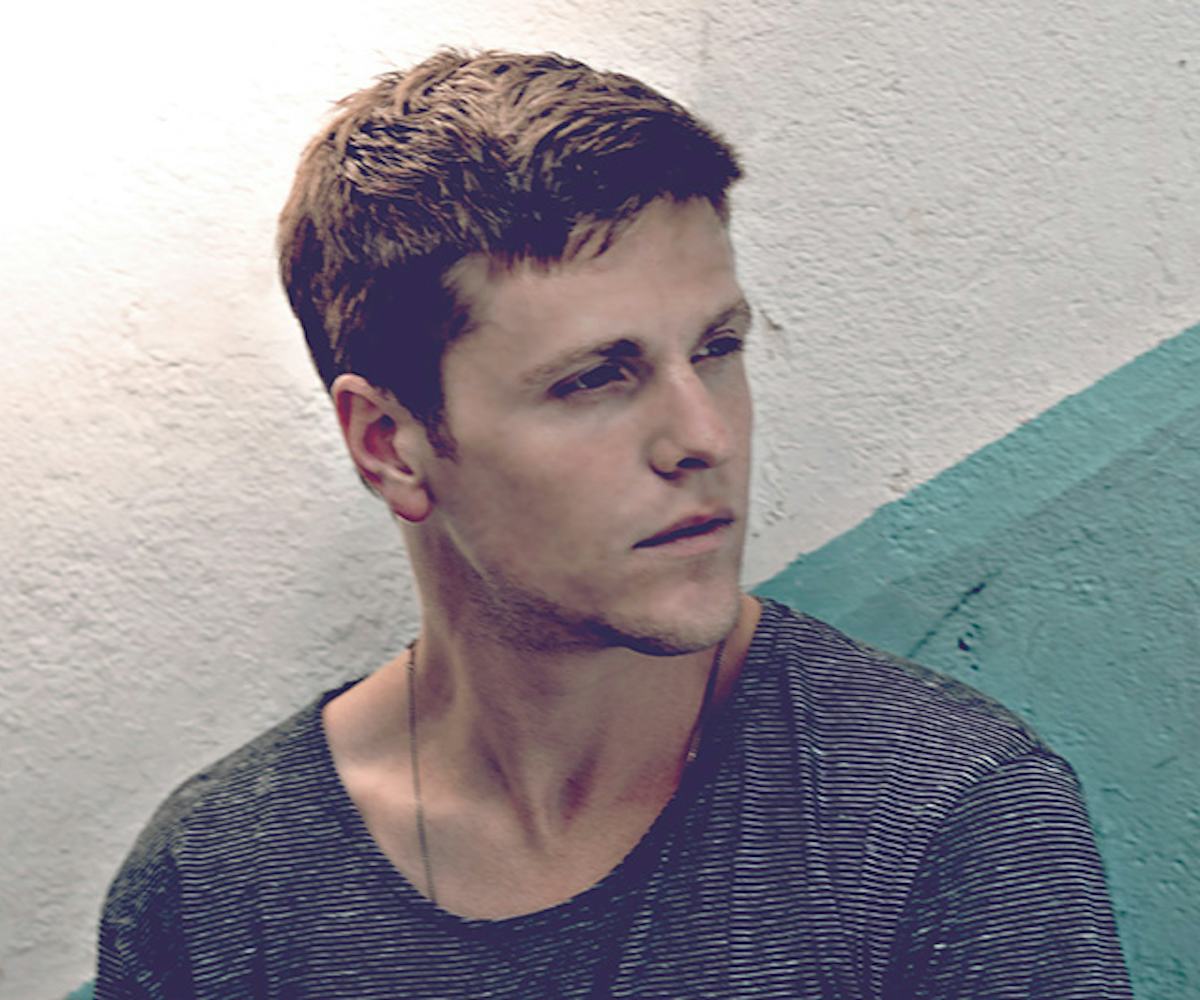 Photo by Phil Knott.
Johnny Stimson's Here To Help You See The "Bright Side"
now this is what we call quality music
Oftentimes, it's the simplest things that are the most impactful. Sometimes it's a tiny gesture of kindness; sometimes it's a deal you stumbled upon; sometimes it's a song. Bombastic pop music is a surefire way to lift your spirits, but there is strength in those melodies that flicker and float above a sparse, mellow beat. Johnny Stimson's latest, "Bright Side," is one of those tracks.
Here, Stimson hangs his smooth R&B-infused dance pop up for an atmospheric journey through optimism. His falsetto hovers in wonderful harmony with the piano and moves forward with the chorus' percussion. It puts the focus on his lyrics: uplifting words and phrases that remind the listener that there is joy, light, and goodness to be found. "Bright Side" elevates Stimson to the role of healer, and taps into the very human catharsis music is meant to evoke. It calms and it centers. 
Check it out after catching up with Stimson in our interview, below. "Bright Side" will be available on iTunes, Spotify, and other streaming platforms Friday, March 11.
How has your sound changed since your debut single?
My sound has evolved so much since the first release. I find it very interesting to go through and listen to all my old demos and ideas because I notice so much that's similar and so much that's new. I think musically I've grown to appreciate pop melodies much more and it shows in this song. I have always enjoyed writing catchy hooks over interesting chords, but lately, I've been finding beauty in simplicity. Sure, there's still a voice singing over a piano, but for me, the sound has grown up just as I am growing up. I hope people notice the attention to detail and hear a clear message that I'm trying to convey in my lyrics. This one is more personal for me, and I think that's part of the evolution too.
What is 2016 all about for you?
For me, 2016 is all about love. I am aiming to make 2016 my most loving year yet. I hope to express that through heaps of new music, and by touring and interacting with people when we're out on the road. I want everyone who hears these songs to feel important and to know that they have value. Hopefully, the way I make them dance at shows or the way I make them feel in their headphones, leaves them feeling refreshed and happy. I don't have to write bubblegum-happy every single time, I just want to stress the good things in life. The world needs more love right now, so I'm going to aim for that.
Can you tell us a bit about "Bright Side"? What was the inspiration?
This song is special to me. I had a season last year where I was feeling extremely discouraged. Amazing opportunities landed on my doorstep and flew away in the blink of an eye. I really thought about choosing a different path for my life, but the funny thing was all I wanted to do was write music about it. So, without going into too much detail, I had one particularly difficult day and wrote this song then, from the perspective of someone who feels strong and is there for you in any season—good or bad. I wasn't feeling strong at the moment, but I was so thankful for those around me I could lean on and I wanted to write about that beautiful thing. It's kind of a simple principle, but I think that looking on the bright side of life is important and powerful. I believe there is always hope if you look for it.
What is one piece of advice you've been given that's really stuck with you?
Well, this kind of plays into my theme for this year. Not necessarily advice, but rather a train of thought that my parents instilled in me. When we were kids, my dad used to play this game with us called Love In Action. Basically, whenever anyone in the family would do something to serve somebody else or go out of their way to love each other, we would always call out, "Love in action!" It was a funny kind of contest to point out an amazing thing that sometimes goes unnoticed. I think that was a really valuable and fun way to learn that love isn't just something you say, it's something you do. It's holding the door open for mom, it's encouraging your friend when they're feeling down—it's so many things. It's not always easy and it's not always noticed, but it's all around us and it's awesome every time.