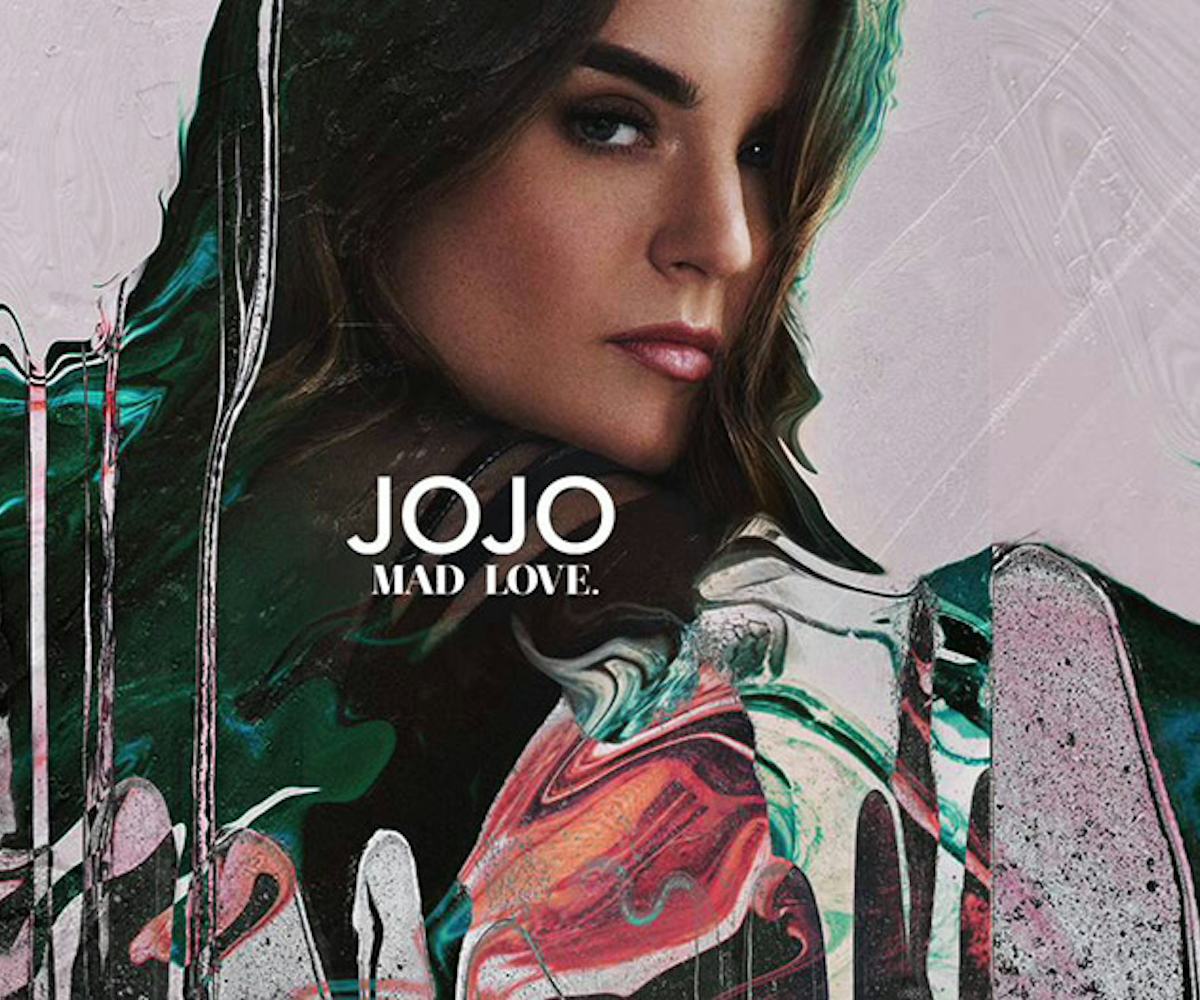 Photo courtesy of Atlantic Records
JoJo's 'Mad Love' Is A Testament To Perseverance
The music industry is notoriously brutal, but those with stamina will always come out on top. Joanna "JoJo" Levesque has stamina. Lots of it. 
A grueling legal battle with her former record label meant JoJo couldn't properly release new music for a decade. Now, at 25 and under the wing of Atlantic Records, JoJo is finally able to show the world what it means to persevere. Mad Love, her first proper album in 10 years, is here in all its triumphant, soulful glory. 
Pop's landscape has, obviously, changed since JoJo burst onto the charts at the age of 13, and Mad Love reflects that. It's an album with a healthy mix of bops and ballads. She leans more toward the R&B side of the musical spectrum than anything, mixing velvety choruses with speak-song verses. Songs like "Edibles" show off her confidence and maturity. Mad Love's opening number, "Music," is rich with emotion, powerful in its vulnerability, and an ode to her impetus for pursuing singing in the first place. Remy Ma makes a cameo on "F.A.B.," 2016's most badass kiss-off. And, when JoJo dives deeper into the pop world like she does on "Vibe," she soars. Mad Love is a long time in the making, but man, was it worth the wait. Determination truly pays off. 
Mad Love is now available everywhere. Below, see what song of JoJo's fits certain situations, according to JoJo herself. (Though, if we're being honest, Mad Love can be played in full all day, every day.)
What song off Mad Love is perfect for the following situations?
Waking up: "I Am" is a great affirmation and a great way to start the day.
Solitude: "Music"
The Pump Up Anthem: "Like This" or "Good Thing."
Redemption: "Reckless"
The Turn Up: "I Can Only"
A Song To Cry To: "Music" again.
Letting It All Out: "Clovers"
A First Date: Oh, that'd be "Vibe."
The Shower Belter: "High Heels"
Escape: "Mad Love"