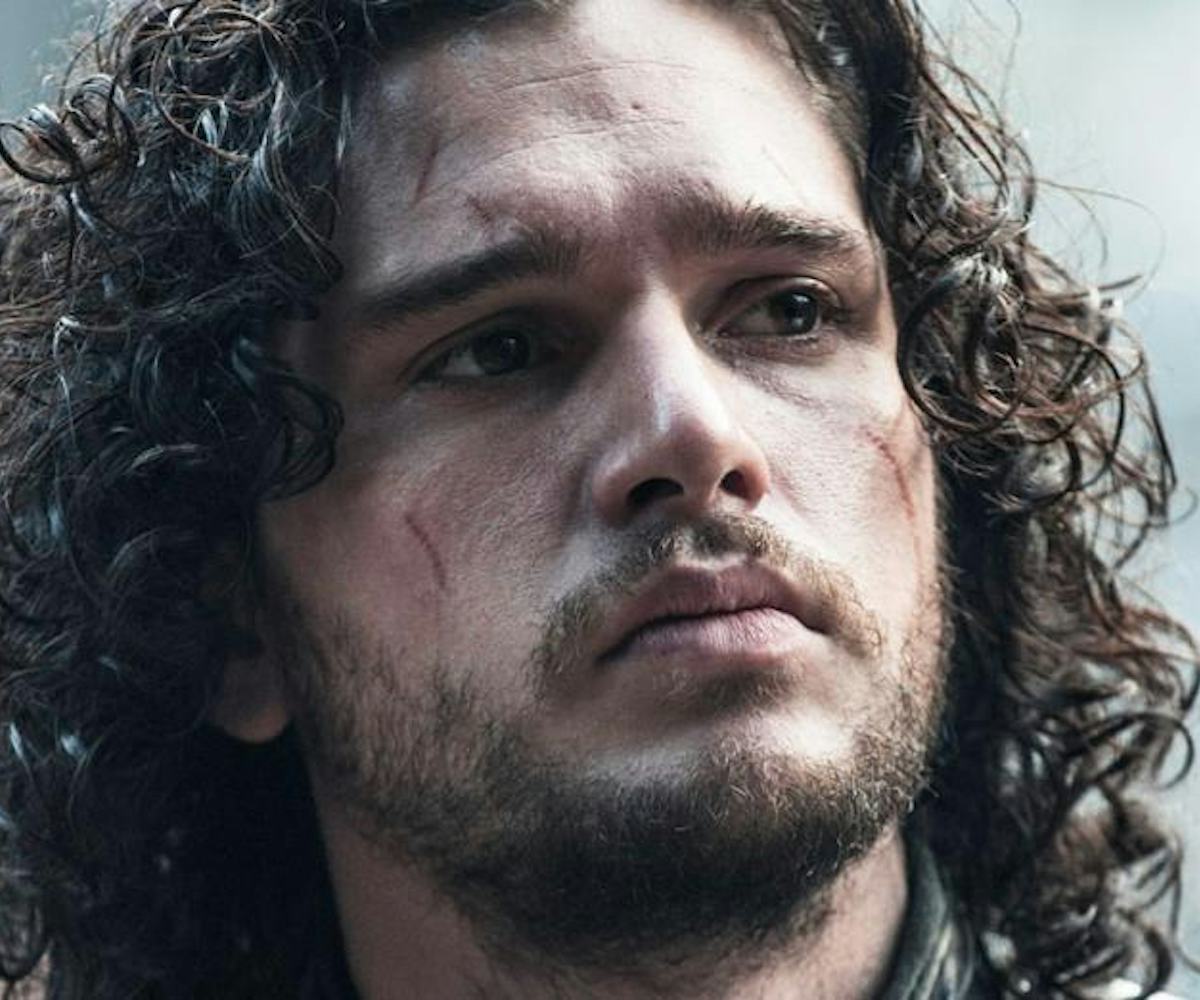 Image via HBO
kit harington pretty much confirms his return to 'game of thrones'
We were already expecting that Kit Harington would return to Game of Thrones despite the tragic, still-painful death of his character, Jon Snow, in the final moments of season five earlier this year. 
In a recent interview with the Dutch-language Belgian entertainment magazine Humo, the actor confirmed that he is still under contract with the show and will most likely be involved in the HBO series for at least the next couple of years (Game of Thrones will come to an end in 2018). 
Here's the relevant passage as ever-so-helpfully translated by a sharp-eyed Redditor:
Harington: I had to pass on amazing parts because I was attached to Game of Thrones
Harington: Nice try (laughs). I can't talk about that. Let's just say that Game of Thrones will remain a part of my life for a while, I'll probably be in my thirties when it's over. One thing's for sure: the day I'm no longer on Thrones is the day I'll bury myself in movie projects (laughs).
Note that Harington is 28 and was born in December, so he's suggesting that he'll most likely be attached to the show until at least the winter of 2016-17. That puts him on track for being involved with the now-filming season six (if not season seven as well). 
In recent days, reports of Harington being on set—though perhaps not in costume—during the filming of a major battle scene have been flying all over the internet. The actor has also held on to Jon Snow's trademark long locks. This quote, however, is the first time Harington himself has teased some kind of return to the show. It's pretty much the best bit of evidence in SnowWatch2015™ to date.
Now, does that mean Jon Snow is alive? Probably yes—but then again, maybe not. As we've noted before, Game of Thrones has used some of their most high-profile actors to stage funerals for their characters. As well, casting notes suggest that season six may be using flashbacks. Add to that the fact that people have a nasty habit of coming back from the dead as mindless zombies in the Game of Thrones world and that there's a possibility that Jon Snow may rise again with another character inhabiting his body and we still can't say for certain whether Jon Snow as we knew him lives. Also, just because Harington is under contract doesn't mean he'd be doing much more than showing up in a couple of scenes as a zombie or corpse and then going on a publicity tour.
All in all, our SnowWatch2015™ has not ended.
(Via Watchers on The Wall)