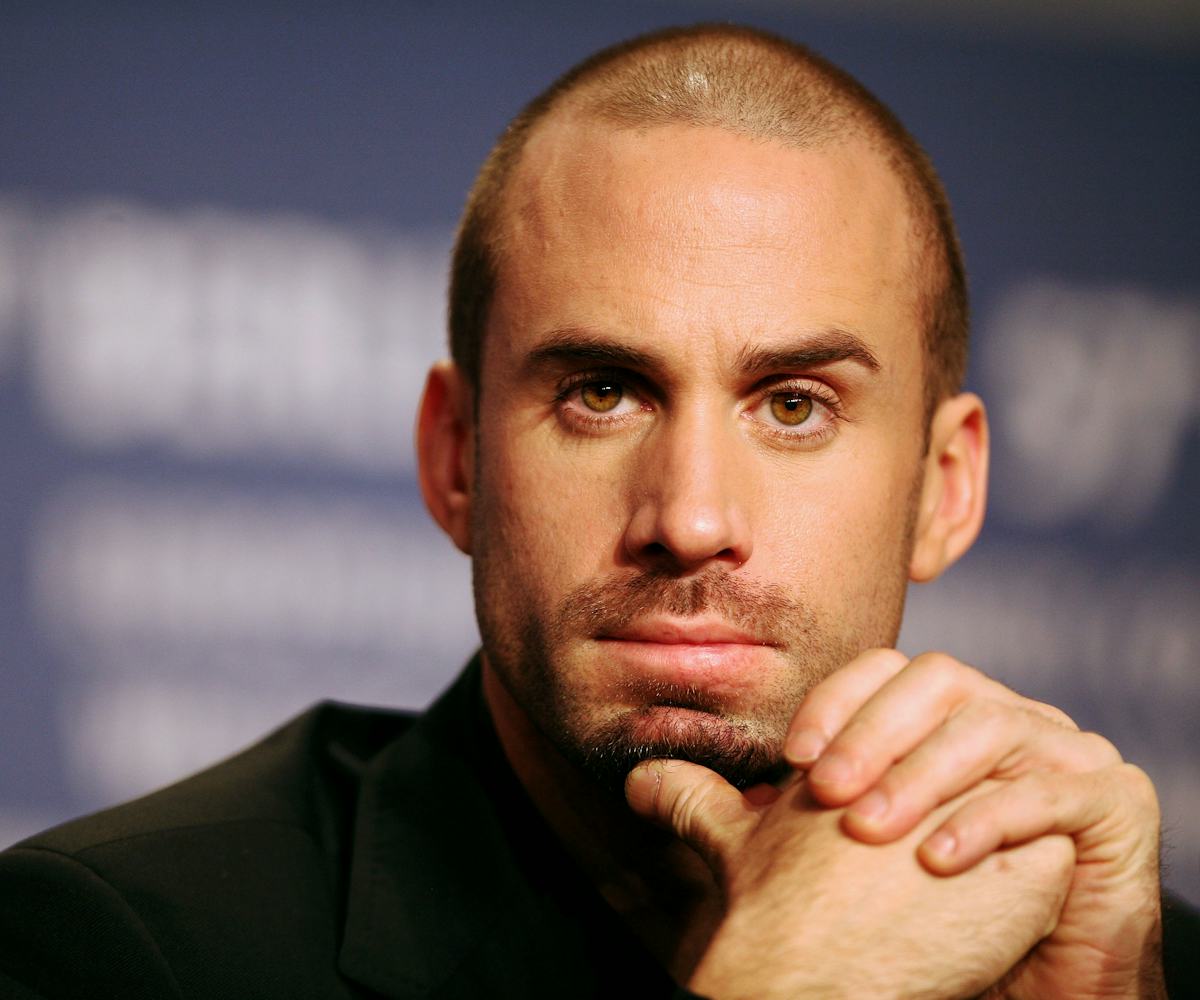 Photo by Pascal Le Segretain/Getty images.
White Actor Joseph Fiennes Set To Play Black Pop Star Michael Jackson
Talk about bad timing. As Hollywood continues to reel from the Oscars' diversity fallout, U.K. television channel Sky Arts thought it would be a good idea to announce that Joseph Fiennes has been cast as Michael Jackson in a half hour comedy called Elizabeth, Michael & Marlon. 
Do not adjust your screens. The man pictured above, who don't get us wrong, is a fine actor, will be playing Michael Jackson, one of the greatest black entertainers of all time. As you might have guessed, the Internet is not too happy about it. The project is based on an urban legend about a 2001 road trip allegedly taken by the King of Pop, Marlon Brando, and Elizabeth Taylor, who were attempting to escape New York Cty in the aftermath of 9/11.
In a statement issued to TIME, a Sky Arts spokesperson said that the company "gives producers the creative freedom to cast roles as they wish, within the diversity framework which we have set." Fiennes meanwhile, responded by saying that the project is "a fun, light-hearted tongue-in-cheek road trip of what celebrity of that kind is like. But also it's rather beautiful and poignant about their relationships as well."
He also said that Jackson "definitely had an issue—a pigmentation issue—and that's something I do believe," before adding "he was probably closer to my color than his original color."
Oof. Fiennes seems to be totally missing the point here—that a white actor being cast as a black man runs in direct opposition to the kind of progress that needs to be made in Hollywood. Let's let the actor Orlando Jones, who responded to the news with a series of on point tweets, clue him in:
UPDATE: Oh, well, what do you know? If it isn't Michael Jackson himself telling Oprah that he'd never want a white actor to portray him. Fancy that.