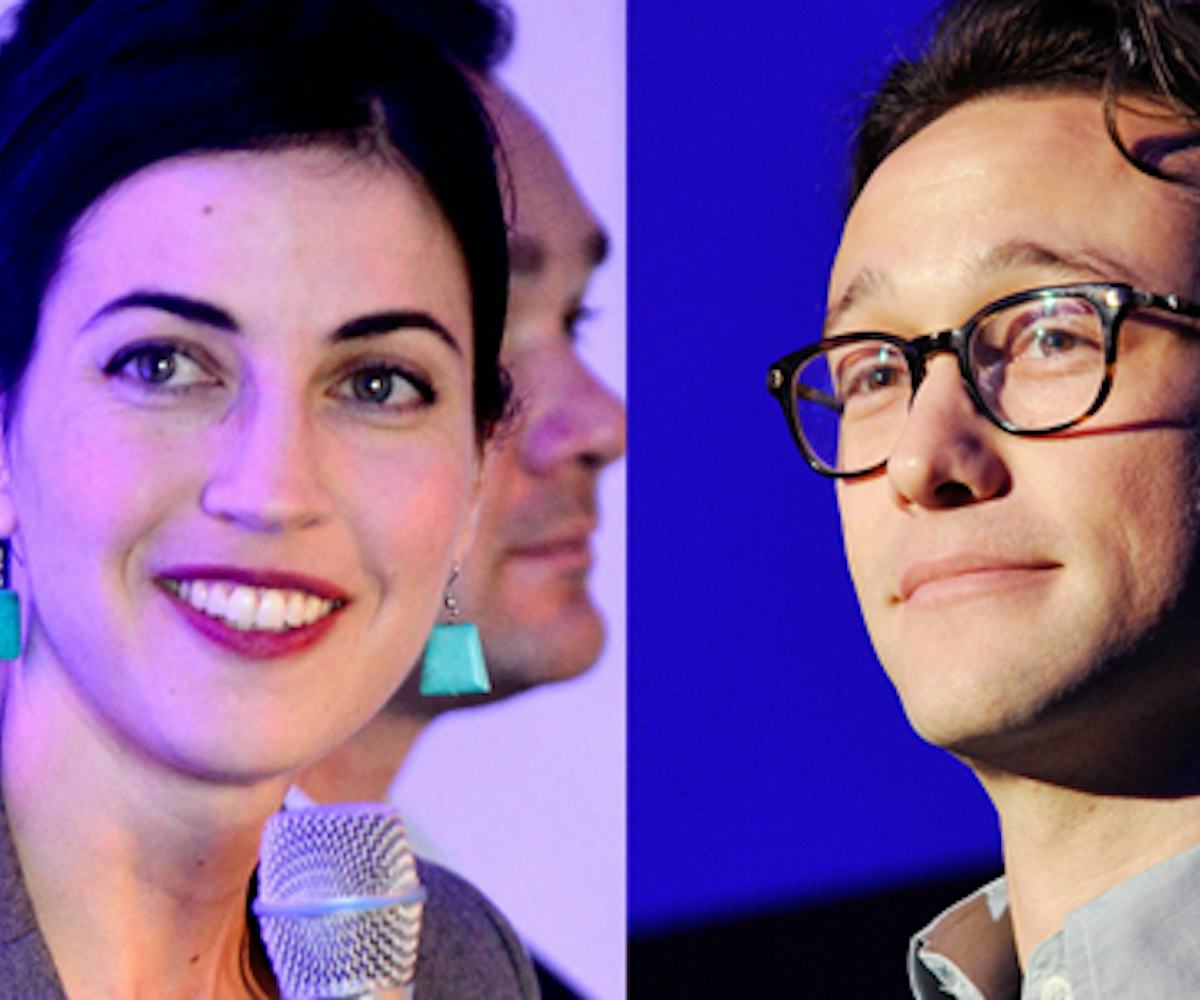 photos via getty images
joseph gordon-levitt married the coolest, nerdiest girl ever
he is really, really lucky.
In case you didn't get an invite to the secret ceremony, or have been avoiding the Internet, let us be the first to tell you: Joseph Gordon-Levitt married his girlfriend Tasha McCauley, a trilinguist (English, Arabic, and Spanish) entrepreneur who co-founded the NASA Research Park robotics company Fellow Robots. And while we won't deny that McCauley is certainly very lucky to have JGL as a husband (umm, Cameron James anyone?), there's no doubting that he definitely came out on top with this one. 
It seems like Hollywood is finally catching on to what the rest of the world knows: Smart, intelligent, ambitious women rule the world and should be cherished forever and ever. First George Clooney, now Joseph Gordon-Levitt...who will be the next #blessed celeb to win over the heart of one of the most astute women on the planet? Only time will tell.