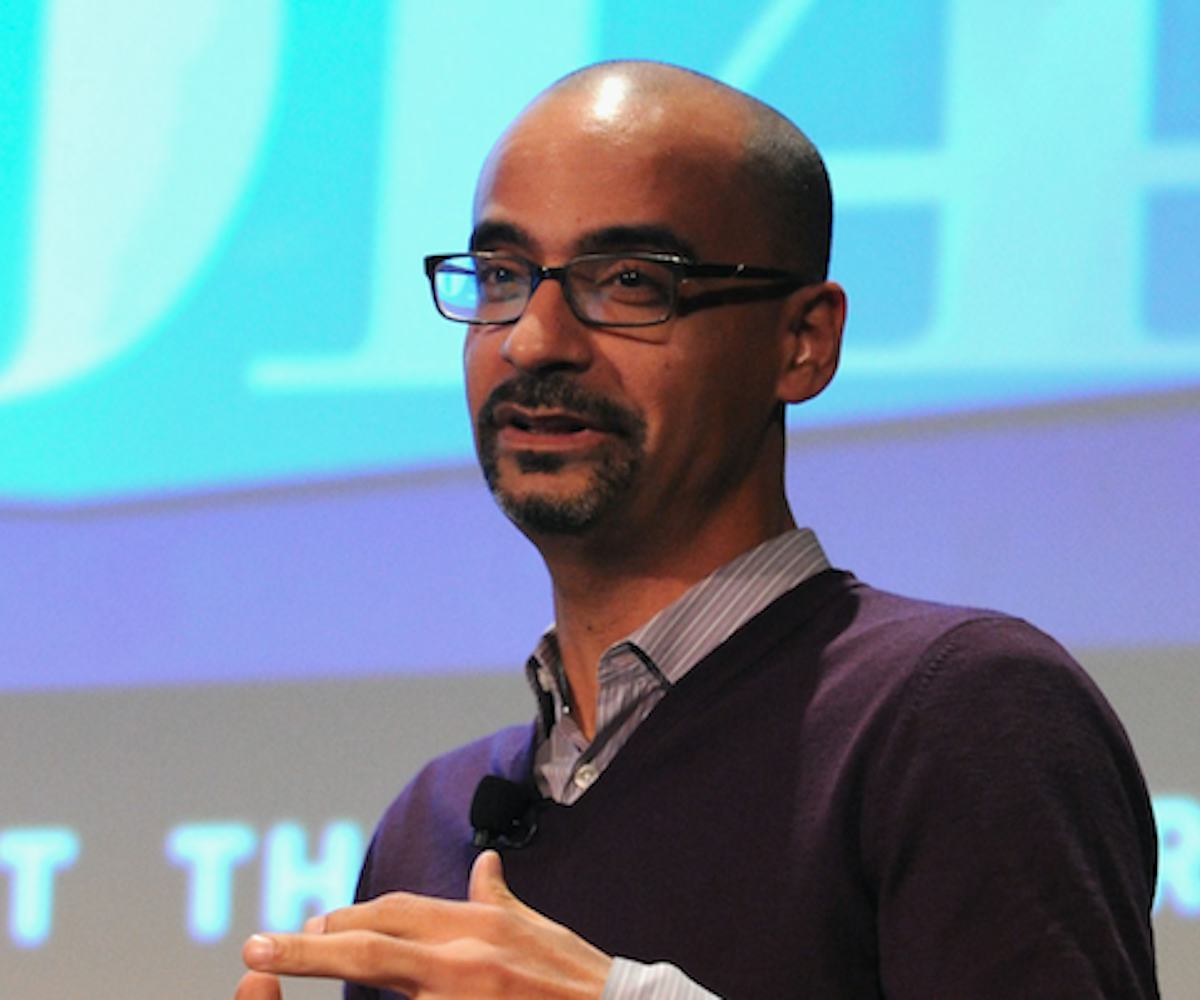 Photo by Andrew Toth/ Getty Images.
Junot Díaz Speaks Out About Sexual Misconduct Allegations
"There is a line between being a bad boyfriend and having a lot of regret, and predatory behavior"
Junot Díaz is speaking out against the accusations of sexual misconduct and verbal abuse leveled at him by four writers. The author told The Boston Globe that he was "distressed," "confused," and "panicked" upon hearing about the allegations, which became public in May after authors Zinzi Clemmons, Alisa Rivera, Carmen Maria Machado, and Monica Byrne took to social media to share their experiences with The Brief Wondrous Life of Oscar Wao author. The allegations ranged from forcible kissing to verbal abuse. 
"I was shocked," Díaz said."I was, like, 'Yo, this doesn't sound like anything that's in my life, anything that's me.'" He also expressed regret for not editing the statement he provided in May about the allegations. "I've written a lot of crap in my life. One does when one's a writer," he continued. "But, definitely, that statement is the worst thing I've written, the worst thing I've put my name to. Boy, I wish I'd had the presence of mind to rewrite the damn thing."
When the allegations first surfaced, Díaz issued a statement via his literary agent. Though he didn't specifically confirm nor deny any of the allegations, he said that he takes "responsibility for my past." 
"That is the reason I made the decision to tell the truth of my rape and its damaging aftermath," he wrote in the statement, referring to the essay he wrote in The New Yorker in April about being raped as a child by an adult he trusted. This conversation is important and must continue... We must continue to teach all men about consent and boundaries."
"For someone like me, who's a victim and a survivor, #MeToo stuff matters," Díaz said to TBG.
Díaz also denied forcibly kissing Clemmons. "I did not kiss anyone. I did not forcibly kiss Zinzi Clemmons. I did not kiss Zinzi Clemmons," he added. "It didn't happen."
On Twitter, Clemmons, Rivera, Machado, and Byrne maintain their stories. Clemmons also added that TBG reporter that interviewed Diaz, Stephanie Ebbert, was biased and aggressive towards her.
You can read the rest of Díaz's statement here.