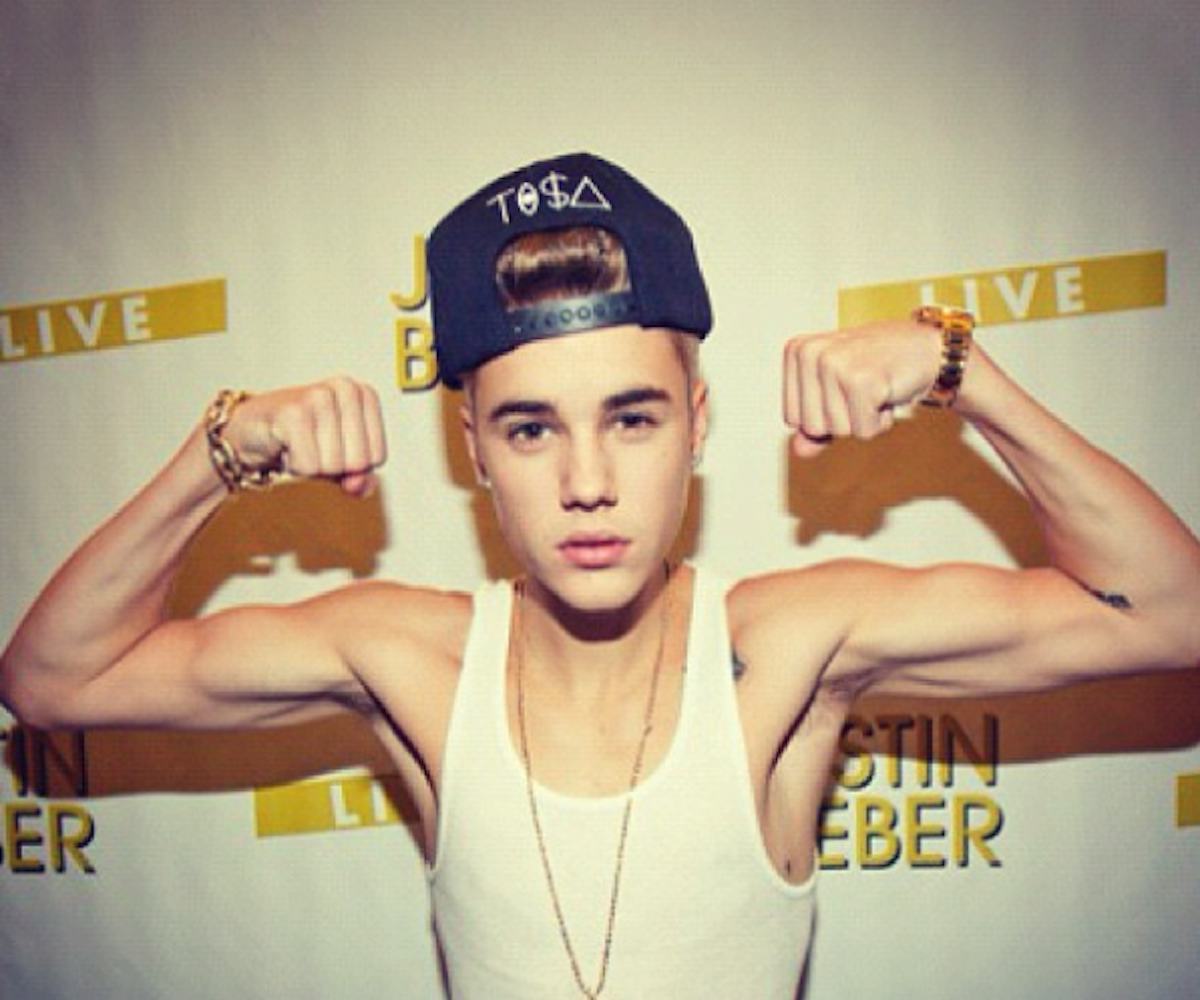 Photos via @justinbieber/Instagram.
22 Of Justin Bieber's Best Instagrams
Today the Canadian pop mogul Justin Bieber turns 22 and what better way to celebrate than to creep on his Instagram ... um ... we mean share some of his best pics from the past? We trawled through the deep depths of his digital diary and turned up almost two dozen delightful selects. From Bieber punking his friends to a kawaii moment of him with his old pet hamster Pac, we nabbed it all. Of course, there's some FOMO-worthy celeb pics in there as well, because naturally that's a day in the life of Biebs. Oh who are we kidding, they're all FOMO moments. Read on and take a trip down memory lane with Bieber's Instagram. Don't worry, it's not stalking, we already did all the dirty work. Happy 22 years on this planet, Justin Bieber!
This heartfelt photo of Bieber with his grandma just makes us melt.
October 29, 2011: the first time Bieber posted his now iconic Zoolander-esque selfie face. What a baby!
Now we're going way, way back. Here's a chubby-cheeked pic he posted of himself for a #tbt. Those eyelashes!
We can't help but squee looking at how tough little baby Bieber is trying to be here (and we love how he seems to also be poking fun at himself in the caption)!
Speaking of being able to poke fun at yourself... 
Random sleeping airport man lived on in Internet infamy after Bieber photobombed him in an airport.
We're surprised he hasn't gotten scouted by the NBA, tbh.
Bieber, Kendall Jenner, AND Hailey Baldwin? Need we say more?
Because it's funny, that's why.
All the kings of social media together in one pic, looking iconic (as always).
He has the body of a Greek god, so why not eat like one too?
Sometimes certain people forget Skrillex came from a band background, and this off-the-cuff session shows how in sync the two musicians are.
Justin loved this bad fan art so much, he had to share it with the world.
Playing E.T. with Diplo.
Even Justin knows *ahem* how much his talents have progressed over the years.
Justin loves a good face mask just like us.
Note to self: never bet on a game of pool with Justin Bieber.
Classic.
The most epic self-burn of all time.
Justin had to pose with his doppelgänger Ruby Rose at the MTV EMAs!
Justin and his adorable old pet Pac the hamster. (R.I.P. Pac!)
Justin's caption says it all.