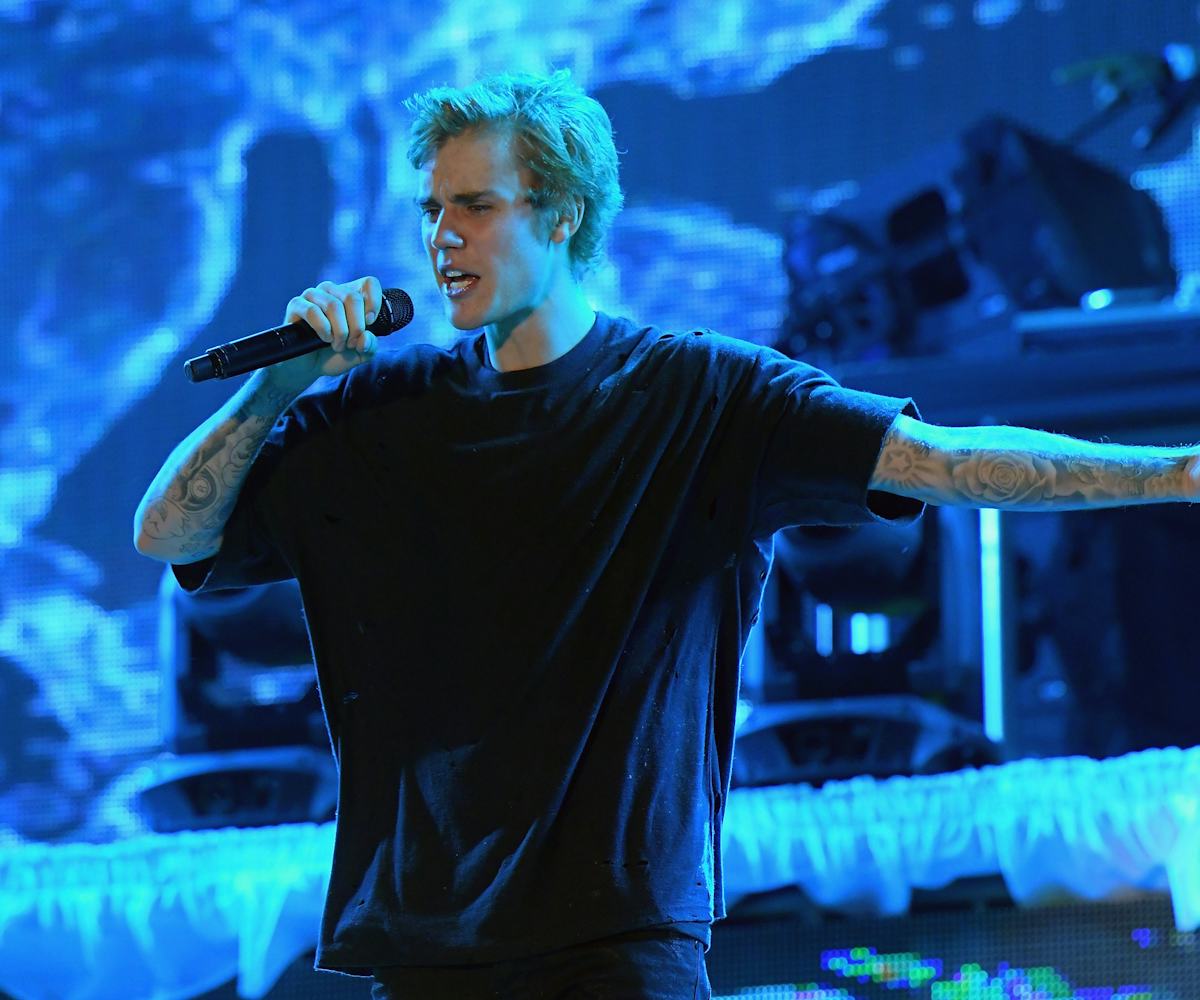 Photo By Gustavo Caballero/ Getty Images.
Justin Bieber's Been Banned From Performing In China
Justin Bieber, pop star extraordinaire who doesn't know the Spanish lyrics to his own song, has been banned from performing in China.
According to the Beijing Municipal Bureau of Culture, the singer's "bad behavior" is the reason behind this ruling. "Justin Bieber is a talented singer but is also a controversial young foreign idol," a statement published on the site reads. "In order to maintain order in the Chinese market and purify the Chinese performance environment, it is not suitable to bring in badly behaved entertainers."
They didn't specify what "bad behavior" of Bieber's they were referring to, but it may or may not have to do with the time he was pictured being carried up the Great Wall by his bodyguards. On that same trip, he was also seen skateboarding (and attracting many loud and boisterous fans) outside a Beijing mall. "We hope that as Justin Bieber matures, he can continue to improve his own words and actions, and truly become a singer beloved by the public," the statement concludes.
In Bieber's defense (three words we never thought we'd type), China isn't a fan of a lot of musicians' antics. Artists like Björk, Lady Gaga, Maroon 5, and Bon Jovi have all been reportedly banned from the country after showing support for Tibet and Tibetan independence.
Before you ask: Yes, it is too late now to say sorry.