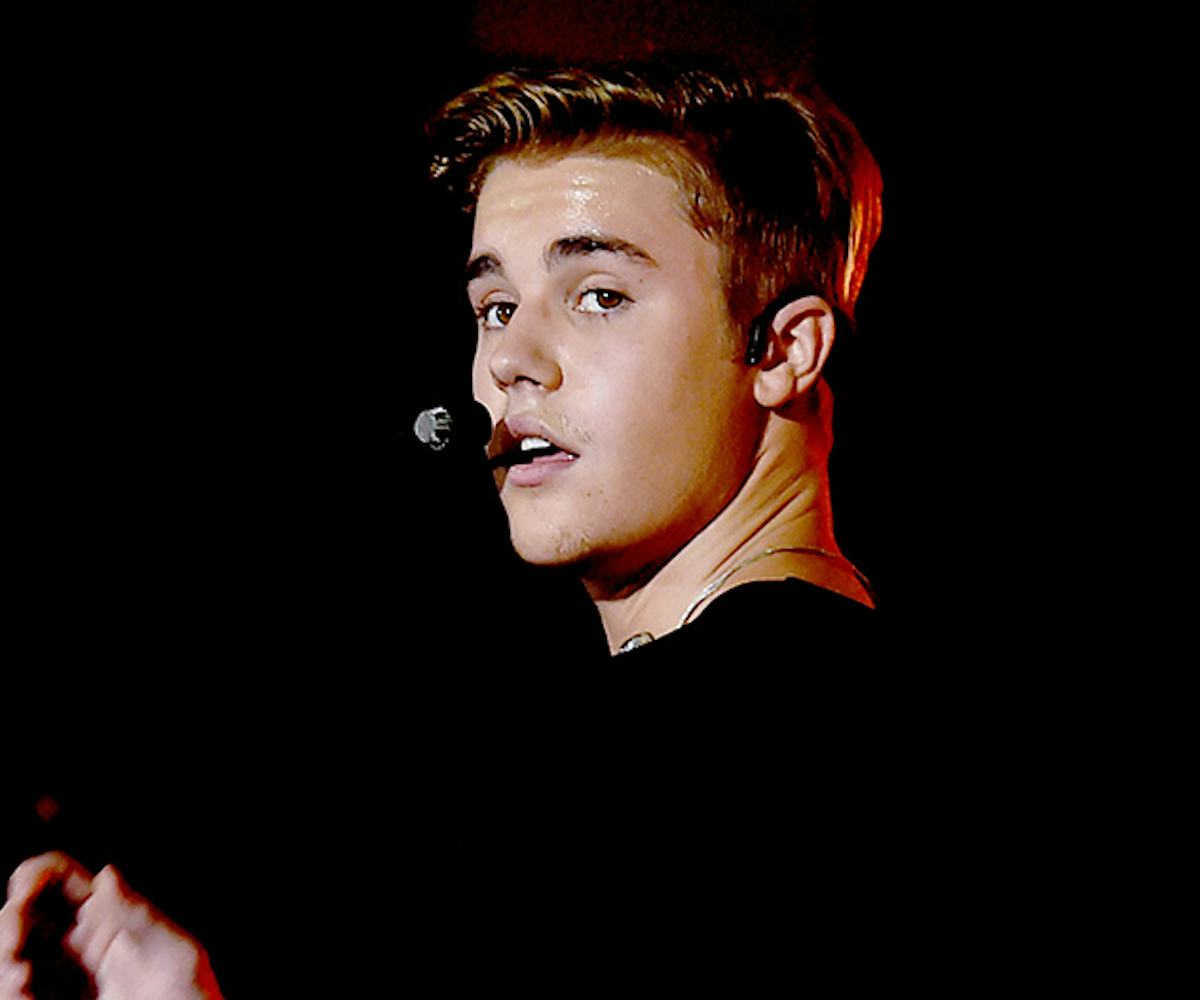 Photo: Kevin Winter/Getty Images For 102.7 KIIS FM's Wango Tango.
Justin Bieber Debuts His Halsey And Ed Sheeran Duets
"the feeling" will make you "love yourself"
Happy Purpose Week, everybody! Justin Bieber is taking over Ellen DeGeneres' show and your airwaves! What a time! What a feeling.
So far, we've heard four outstanding tracks from the aforementioned album. They've all danced with redemption, existential questions about what someone means, where that someone is and is not, and the pains of being young, rich, and famous. Last week, he teased his collaboration with Halsey and today, we've been given that track as well as his song with Ed Sheeran. Y'all must have been good this weekend.
Let's begin with his song with his Halsey collaboration, "The Feeling." It's a sweeping pop song riddled with Bieber's angelic falsetto, and the chorus seems to carry an air of lost innocence. It does well riffing on pop's current obsession with neo dub-step. It's dramatic, but a solid jam with lyrics made for reblogging.
http://lostinthiscrowdycityouxi.tumblr.com/post/132888847459
On the flip side, there's "Love Yourself" with Ed Sheeran. Unlike the previous tracks Bieber's released, this one's a stripped down acoustic jam. (Okay, so a trumpet creeps in towards the end, but let's call it acoustic.) Sheeran and Bieber's voices blend together so well that an untrained ear might not be able to decipher who's singing what. Regardless, it's a nice break from the eardrum shaking tracks Purpose has already spawned. Since the song is basically telling his ex to move on, some might think said ex is Selena Gomez, but since he just admitted to still kind of feeling something for her, that's probably not the case.
Purpose drops Friday, November 13.