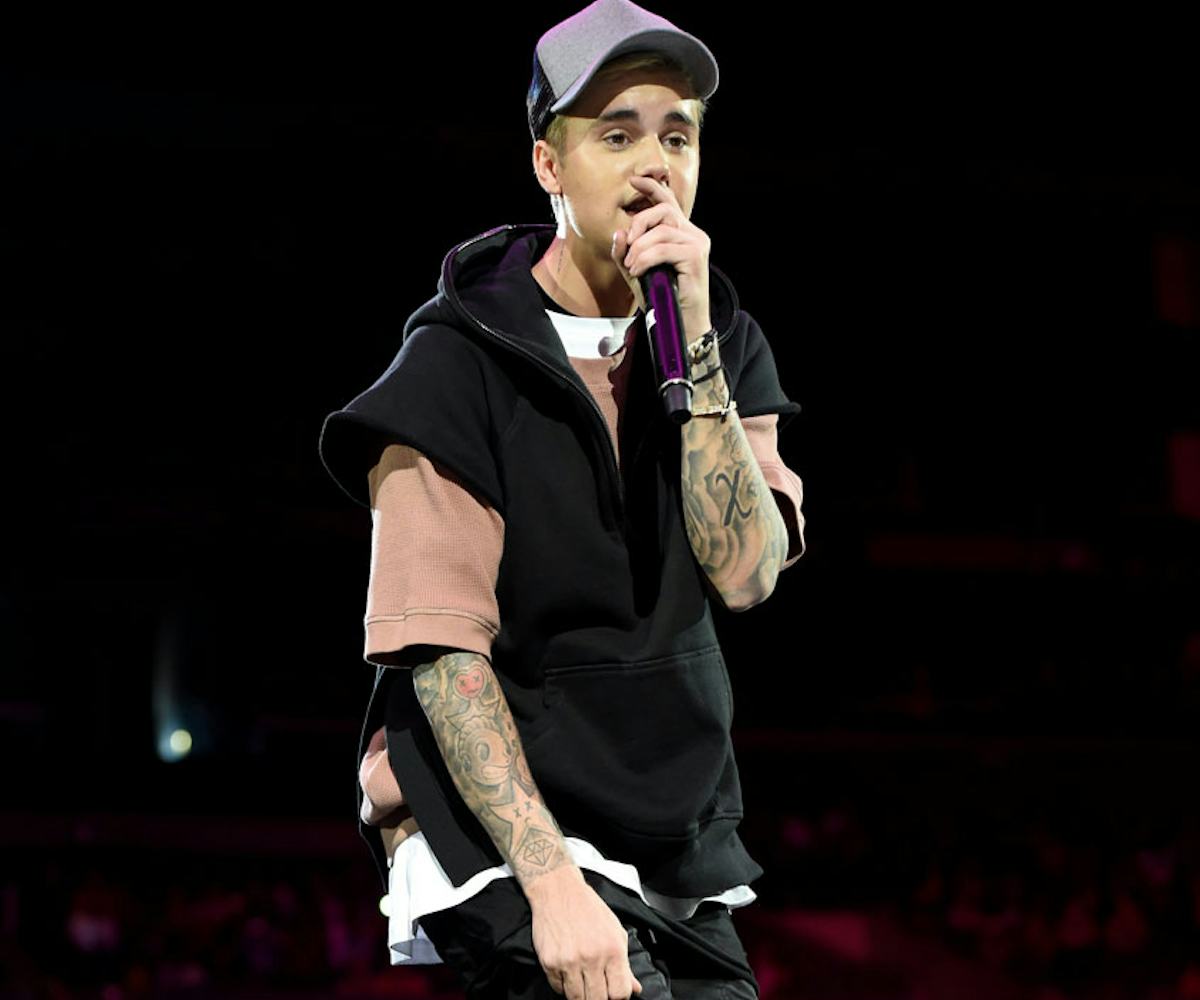 Photo by Jason Merritt/Getty Images.
Justin Bieber Just Dropped a New Song
If an international pop star uploads a song to YouTube, but doesn't Tweet or Instagram about it, does it even really exist? It may not be one of life's biggest questions, but it is certainly a relevant one this morning—all thanks to Justin Bieber.
Four days ago, the hair phenomenon published a song titled "I'll Be There" to his Vevo. Without any social media promotion, the song virtually went unnoticed until today. The R&B pop number sounds like it was straight off his last album, Purpose, and is currently unavailable on Spotify and other streaming services. 
Since Justin has yet to comment on the song's existence, we're not sure what producers were involved in making of it. Nonetheless, it's a jam—one that may just be shrouded in mystery for all of perpetuity. Listen to it here.