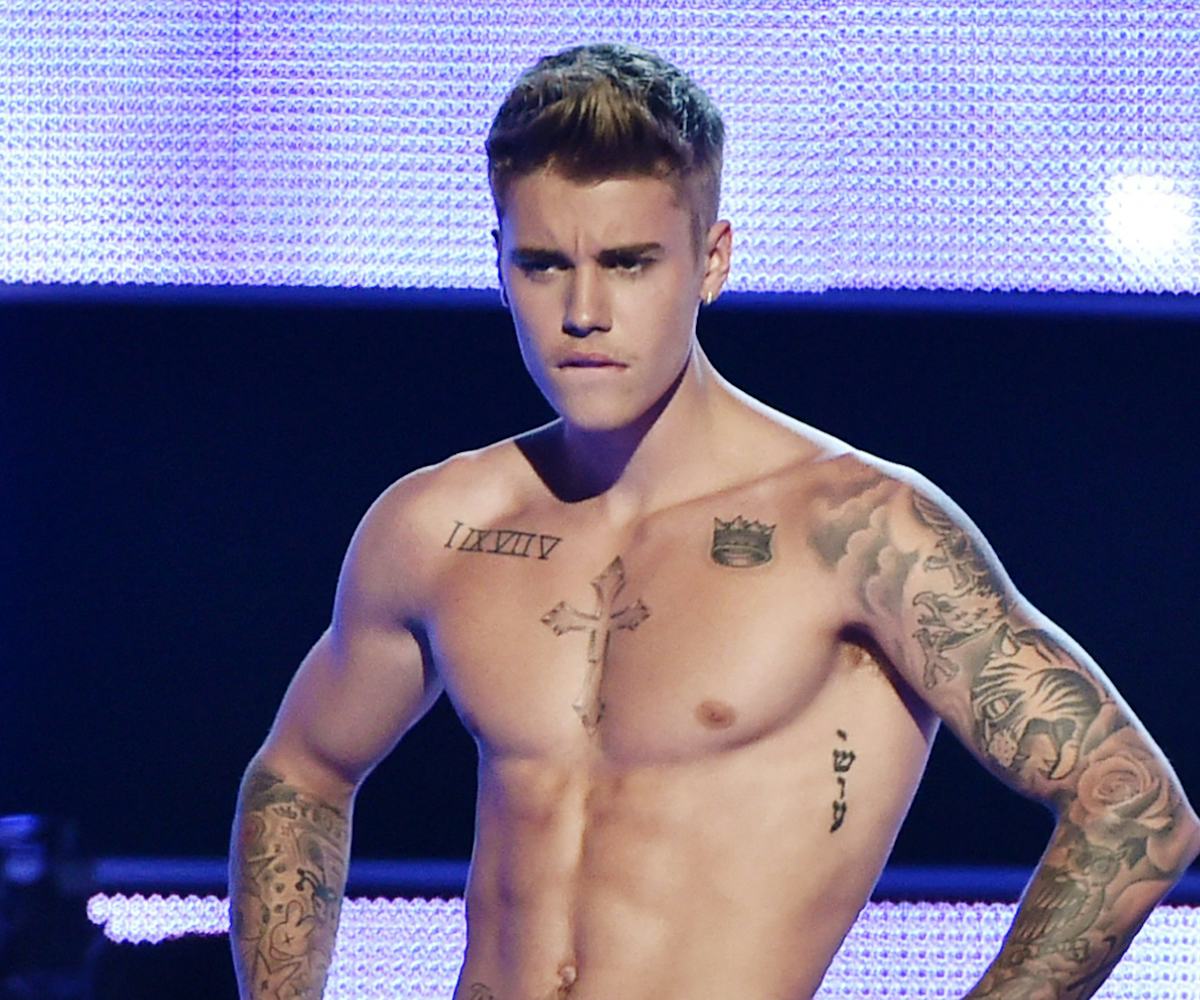 Theo Wargo / Getty Images
justin bieber is being sued for causing emotional distress
It looks like the Justin Bieber Rehabilitation Tour (that's what we're calling it, at least) might have to be put on hold. The newly 21-year-old singer is being sued by his neighbor, Jeff Shwartz, for a series of incidents that resulted in emotional distress—including egging his house. According to TMZ, Bieber's bodyguard called Schwartz a "little jew boy" after Schwartz pleaded with Bieber to stop speeding through the neighborhood streets. Schwartz is seeking $25,000 in damages.
Schwartz also claims that Bieber's multiple ragers and illegal street races over the years caused him emotional distress. Worst of all, he's adamant that Bieber spit on him at one point, which Bieber has vehemently denied. 
"During his continued residence at the property ... Mr. Bieber and his employees, agents and acquaintances continued to harass, threaten and intimidate plaintiffs and their family at every opportunity without justification, basis, reason or excuse," the lawsuit reads.
After a string of appearances on Ellen, his Comedy Central roast in which he apologized for all his snotty behavior, and his out-of-nowhere cameo in Carly Rae Jepsen's latest video, it's clear that Bieber is trying really hard to make us all love him again. Jeff Schwartz, it seems, is not ready for that yet. 
(via TMZ)