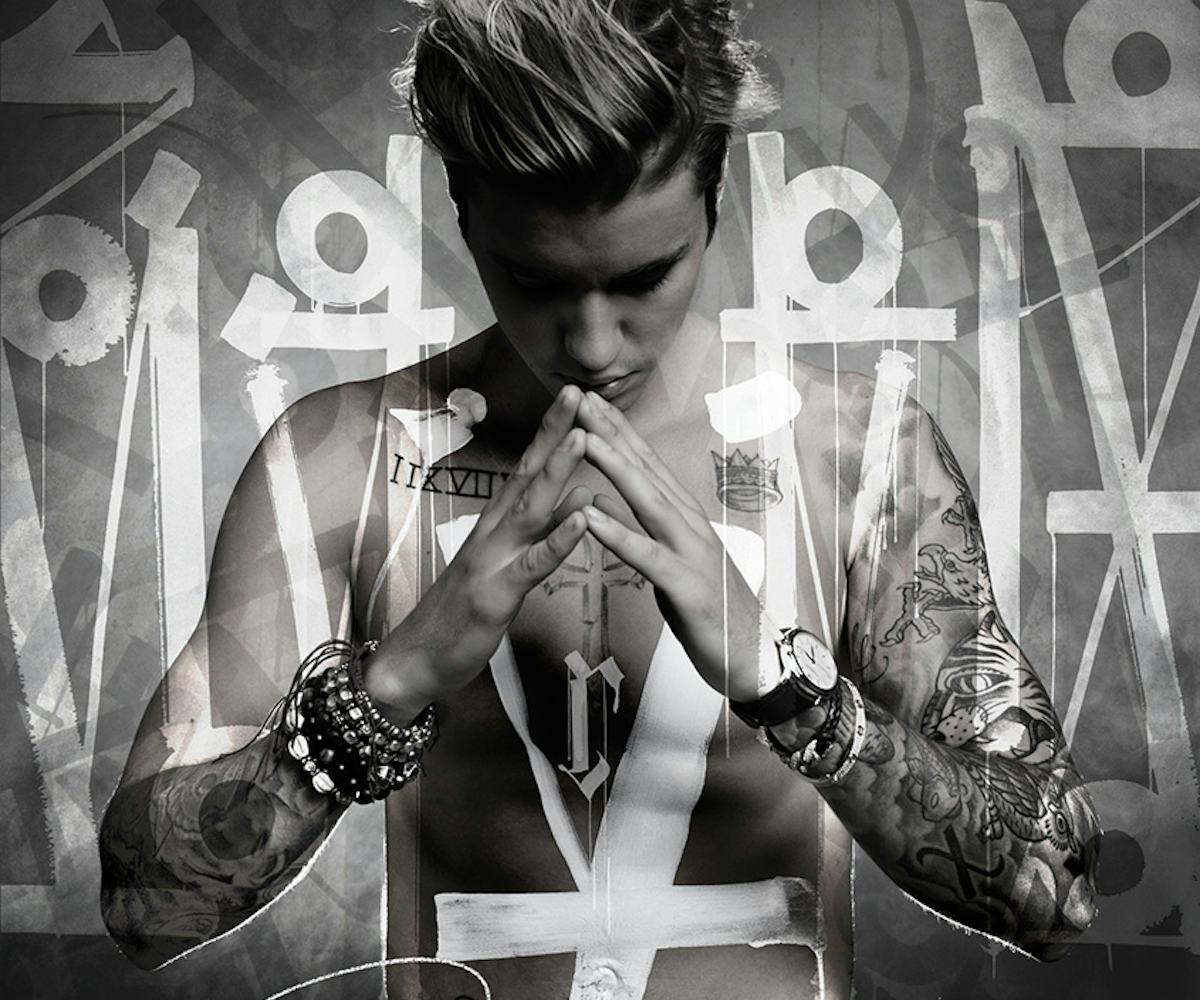 Photo: Courtesy of Island Records.
Stream Justin Bieber's New Album Now
It's Friday the 13th and guess who's playing Justin (Bieber's new album)? We are. Bieber's much-hyped comeback album Purpose finally dropped today, and it thankfully lives up to the hype.
Bieber's on a mission to forgive, forget, and move on, and this album makes that clear. He throws a lot of questions into the ether, but doesn't find many answers. (Perhaps that's where we come in? More on that to come.) More importantly, though, Bieber seems to have found his footing sonically. Whether the majority of these songs were made before his Jack Ü collaboration isn't commonly known, but Skrillex's influence is all over the album. And for good measure, too; he and Bieber appear to get on well and the fruits of their labor are deliciously sweet. This is an album saturated in a famous person's public existential crisis that we can twirl into the night to. And when the night begins to end, there's enough slow jams to turn down with.
Welcome back, Bieber. And hello to the many Beliebers this album will surely make.