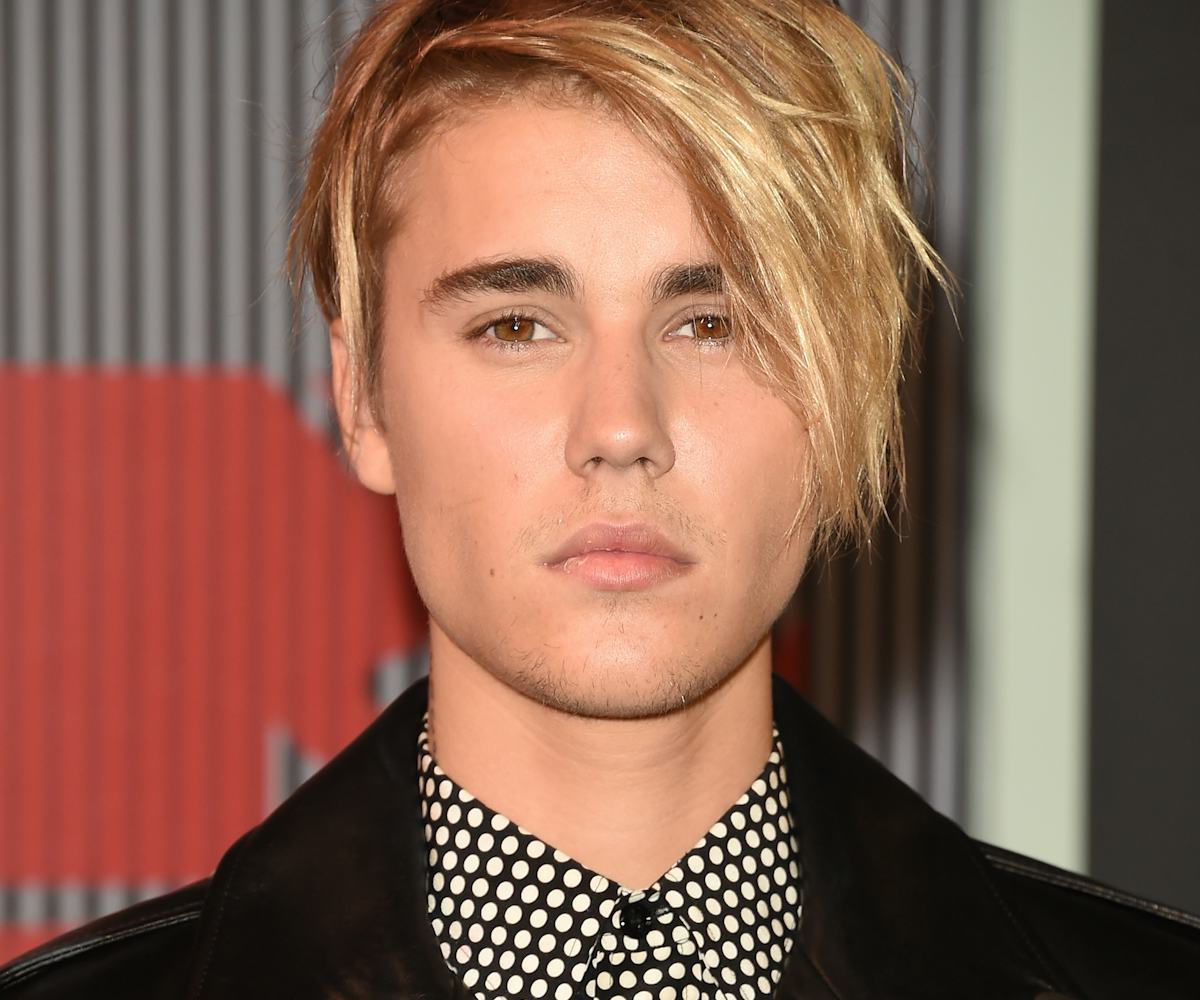 Photo by Jason Merritt / Getty images
Check Out The Artwork For Justin Bieber's New Album 'Purpose'
Believe it or not, this is a Justin Bieber news item that won't mention his penis! Oh wait, we just did.
Let's restart.
This is a Justin Bieber news item about his new album Purpose. Bieber, in an obvious attempt to deflect the penisgate fiasco (oh shoot, we just mentioned it again), posted the cover for his upcoming album on Instagram. It shows a shirtless Bieber semi-praying, sprayed with artwork by L.A. artist Retna.
It does not in any way feature his penis. Purpose hits shelves November 13.