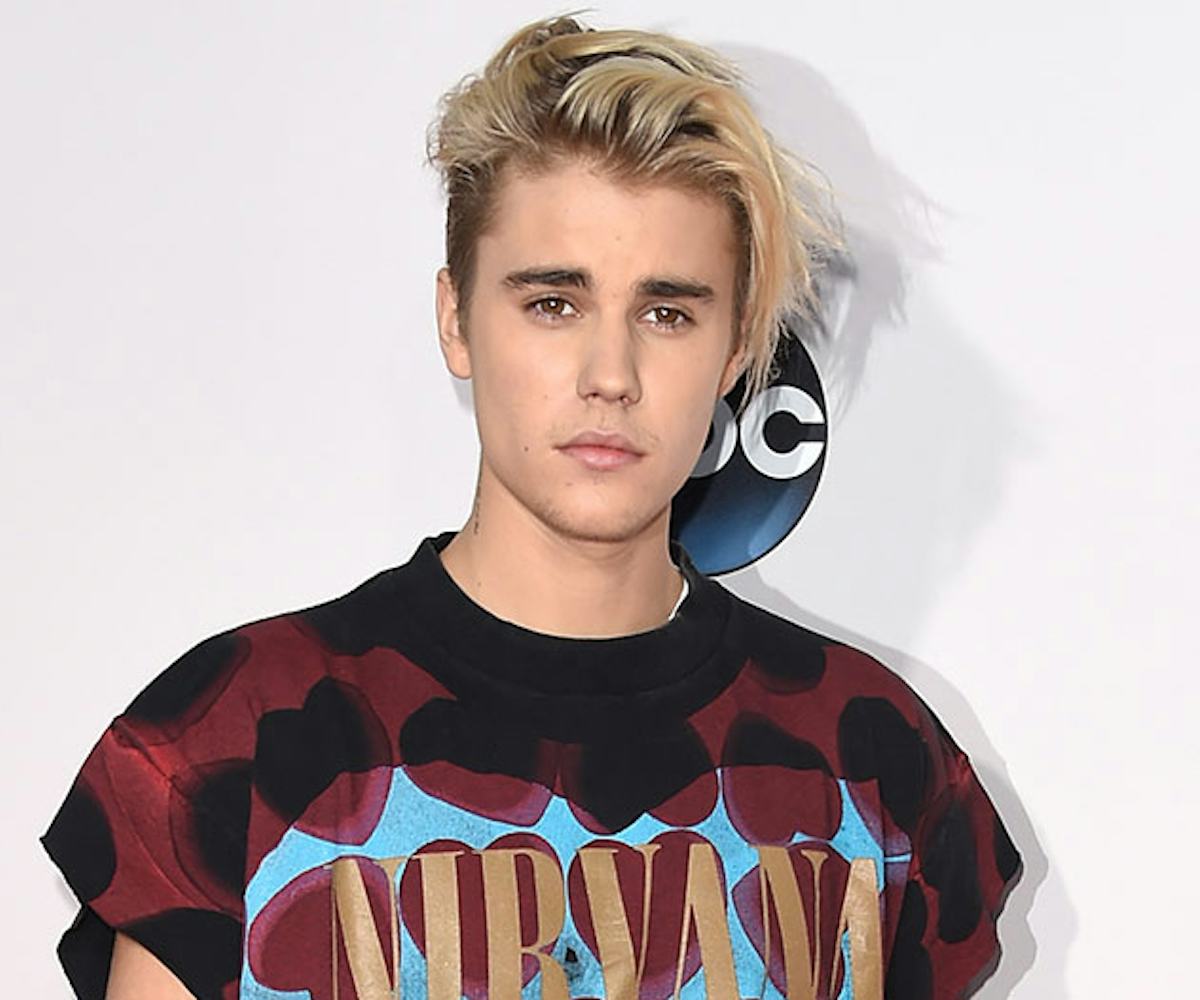 Photo: Jason Merritt/Getty Images.
Justin Bieber Met Santa And Took A Selfie To Prove It
Here's a (somewhat fictional) story about Justin Bieber meeting Santa Claus.
After waking up in Toronto on the morning of December 19th, 2015, Justin Bieber was informed that Christmas was but less than a week away. "What do you mean?" he asked, searching for his cleanest denim apparel and camouflage hat—a Canadian uniform of sorts. "I gotta get to the mall, man," he rushed to say. "It'll be too late to say sorry if I don't get presents today." 
"You've got a few, small weekend appointments today, Mr. Bieber," his assistant interjected.
"Nah, fam. I can do this. I'll show you."
In one swift drop of a Skrillex beat, Bieber ventured to Toronto's Yorkdale Shopping Centre, opting to leave his hoverboard in the car so as to not draw attention to himself, as he walked among the common folk. He was almost ready to bounce outta there when he spotted Santa Claus rocking the nicest plaid number he's seen in a long while. Turns out the shopping mall Santa wasn't your regular shopping mall Santa, he was a "Fashion Santa" there to help raise money for the Sick Kids Foundation by taking pictures with people. As Bieber approached Fashion Santa, his phone rang. "Where are you now?" his assistant said, clearly irritated Bieber left his shopping to last minute. "Yo, I'll be right there," he replied, "but first, lemme take a selfie."