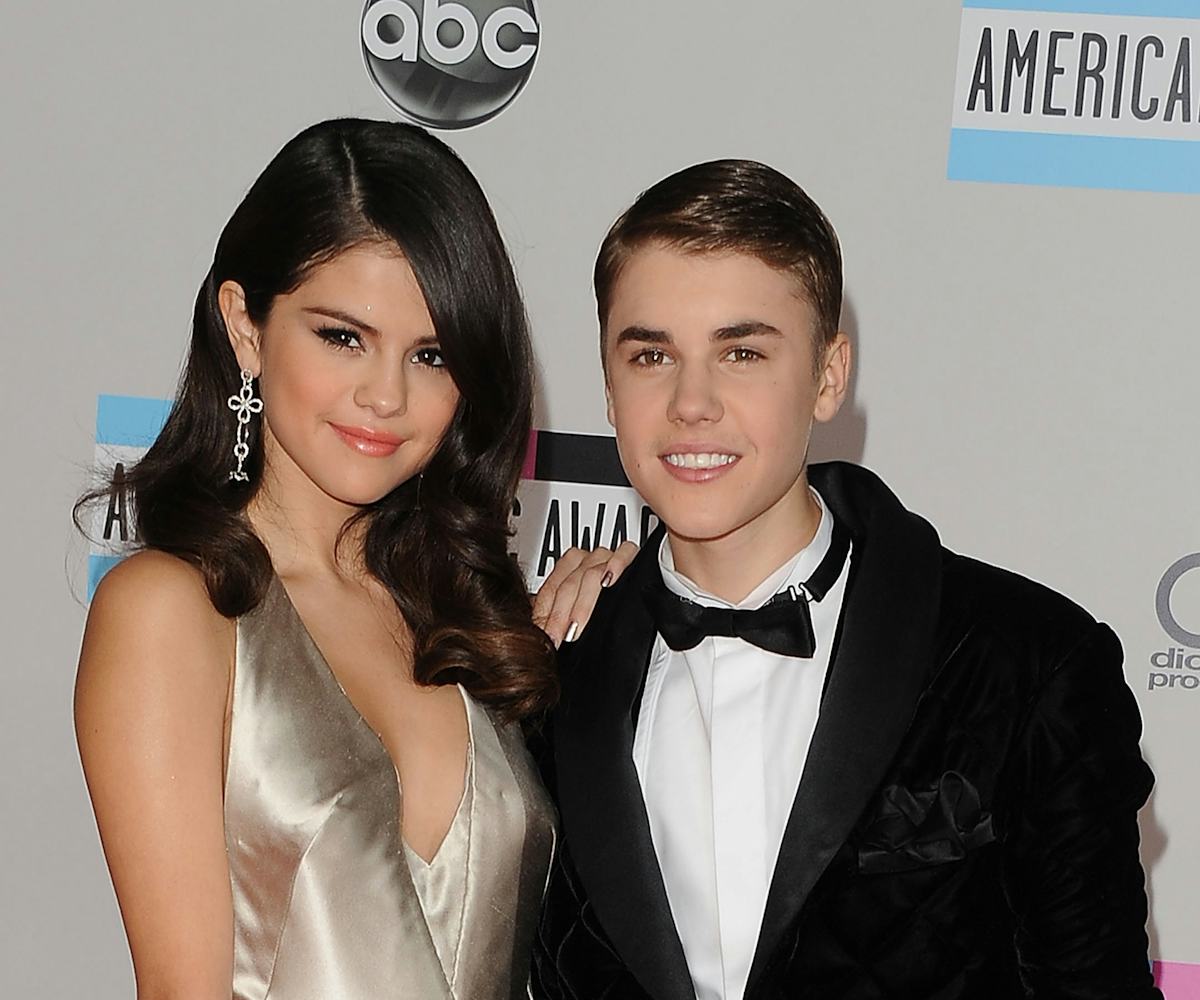 Photo: Jason Merritt/Getty Images.
Watch Justin Bieber Serenade Selena Gomez With "My Girl"
are they on again, or nah?
Justin Bieber finally knows if it's "too late to say sorry" and the answer is no. Last night, the singer met up with his ex, Selena Gomez, at the Montage Beverly Hills Hotel. He took a cue from a cliché romantic comedy and serenaded her with the song "My Girl," at the hotel bar. He killed it. It was a sweet, romantic moment between Bieber and Gomez…and a bunch of onlooking hotel guests. Casual! He followed up with singing "Sorry," which is rumored to be about Gomez. (C'mon, Justin; you don't have to be that rom-com-y.)
Meanwhile, during a recent silly game called "To Bae or Not To Bae?" with British radio station Captial FM, Bieber admitted that he's just like every other human on the planet and has a massive crush on Jennifer Lawrence. Although he said, "Oh yeah, [she's] bae fo sho. 100%. She's so sexy. She's unbelievable. So cute," there's nothing like the prospect of reuniting and getting back with your first true love. Now it seems that doing so is Bieber's, uh, purpose. 
Watch the clip below, caught on film by a hotel guest, to see the super cute moment between Bieber and Gomez.