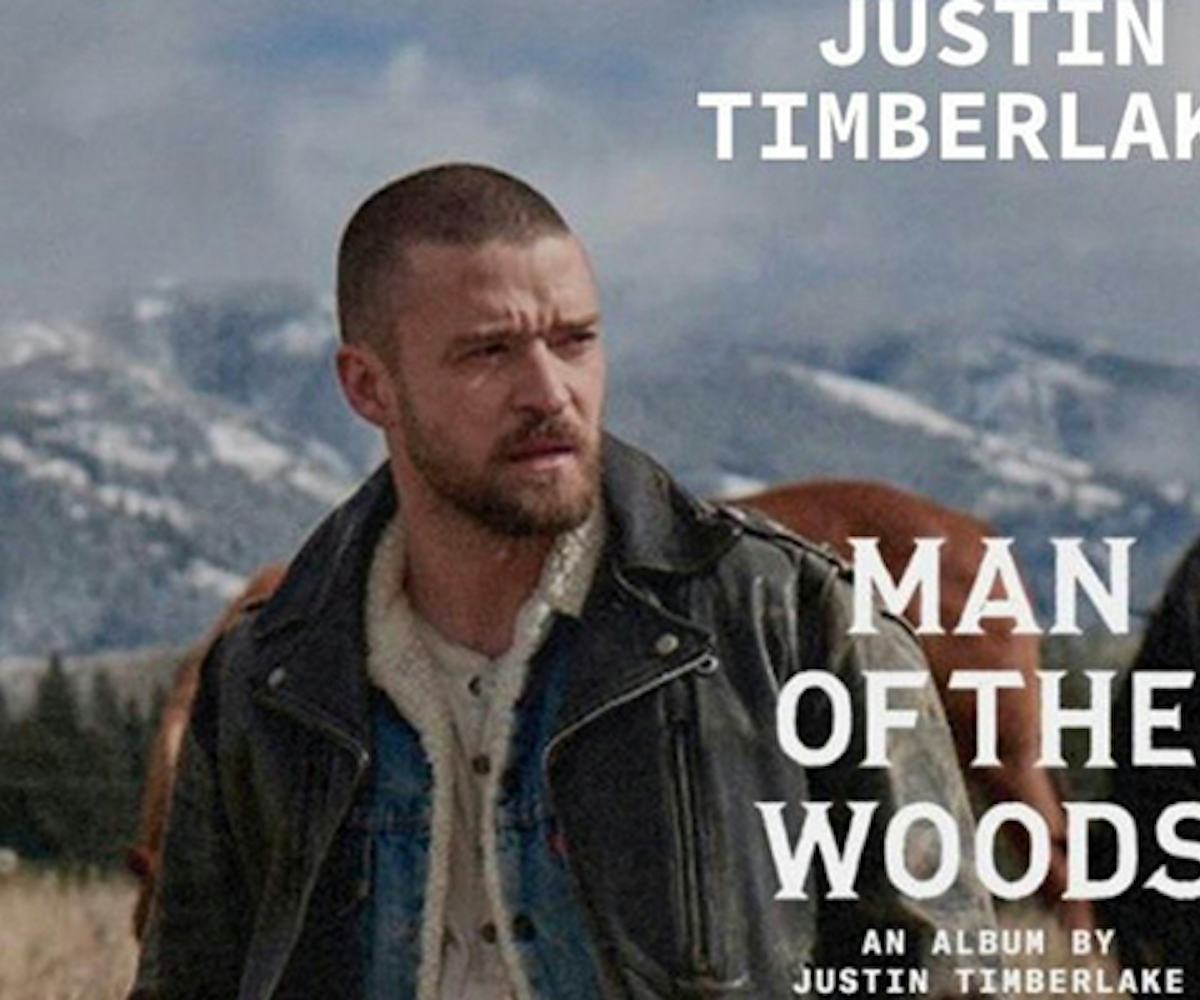 Image via Twitter/Justin Timberlake
People Can't Take Justin Timberlake's New Persona Seriously
Who is "Man of the Woods"?
Justin Timberlake released the artwork and trailer for his new album, Man of the Woods, on Tuesday, and the internet said, "We're good, thanks." In the teaser for his upcoming record, Timberlake takes his persona off the beaten path, literally. The pop singer can be seen wandering a cornfield wearing a tuxedo, swimming in a leather jacket, and walking toward a fire draped in giant blankets à la Lenny Kravitz. Casual. It's like if Winter's Bone were cast with Aeropostale models.
People on Twitter, of course, couldn't resist and proceeded to drag the next iteration of JT. Please enjoy: 
He could totally fight a bear.
Man of the Woods and Amy Sedaris' Lady Who Lives in the Woods would make a good pair. 
This is really just a throwback for Timberlake. 
Justin Timberlake by Justin Timberlake in collaboration with Justin Timberlake. 
Bring it on, JT. 
Corn trees, whatever. 
He's having his Wild moment.
Or is this the Mumford effect?
Or it's more Bon Iver.
Or both.
So now we're going back into the woods? 
He's basically John Mayer circa 2012-2013. 
Timberlake looks different.
Timberlake who?
Someone compiled a list of actual men and women of the woods, and it's pretty amazing.
Did we make Justin hide in the woods?
Moms, on the other hand, are 100 percent here for the new JT. 
I say Timberlake should really commit to this new image and bring back the Canadian tuxedo. Or cook and eat a squirrel in his music video. Don't half-ass this, JT.