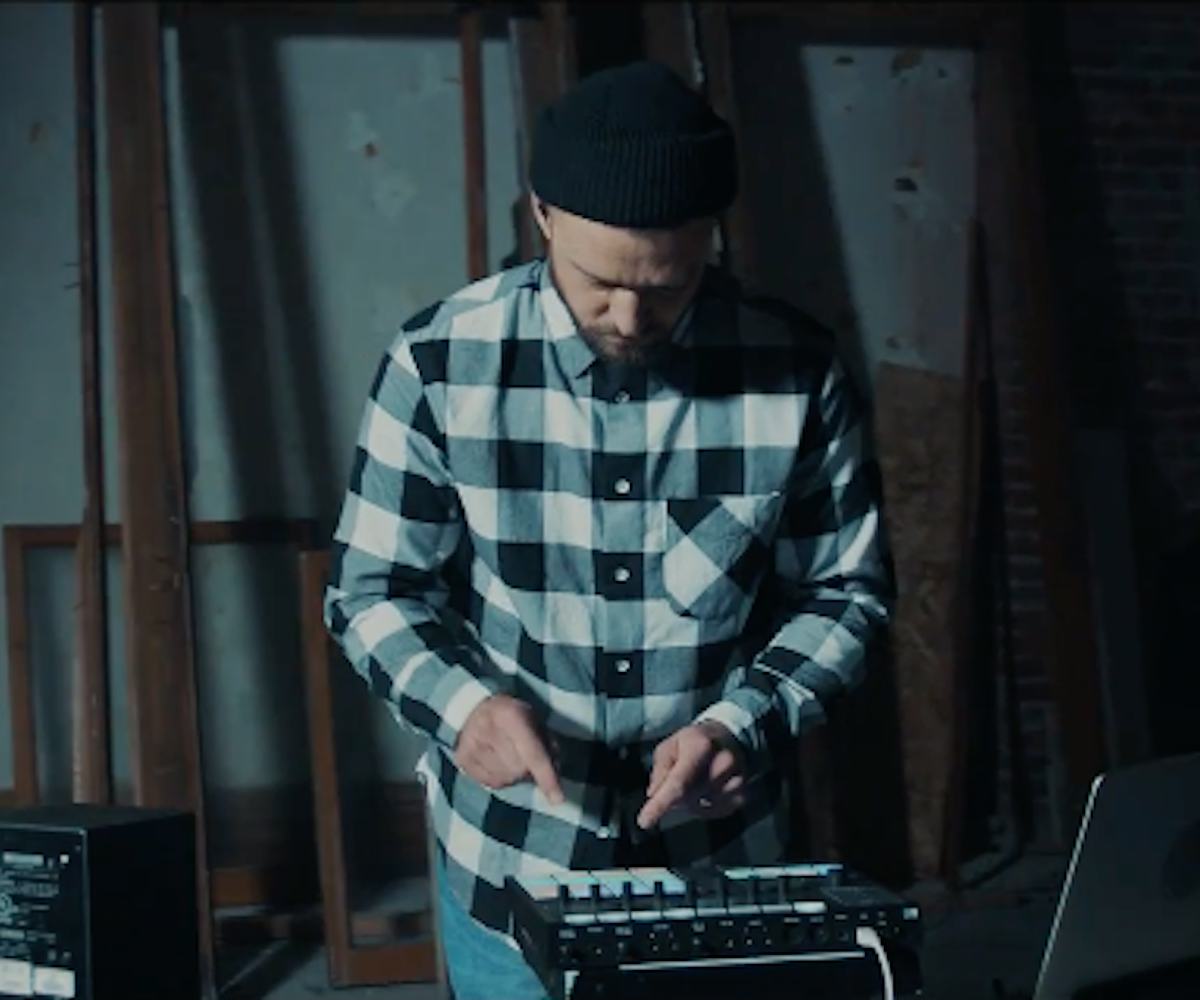 screenshot via youtube
Justin Timberlake Still Isn't In The Woods In His Latest Video
Hey, quick question: What is Justin Timberlake doing?
Earlier this month, the singer announced that his new nature-inspired album, Man of the Woods, would be out in February. The announcement came with a dramatic promo video, which saw JT's new mountain man persona surviving the great outdoors, by musing in a cornfield, wearing flannel, and looking up at the sky... a lot. 
But when Timberlake released the first two singles and videos from the record, "Filthy" and "Supplies," many people (including us) were confused to find not a tree or creek in sight. The video for "Filthy" gave us dancing robots, while the visual for "Supplies" showed us a bleak future ruled by technology. 
What's more, the latest video for his new single, "Say Something (feat. Chris Stapleton)," doesn't even follow the futuristic theme of the previous two, and, instead, sees Timberlake and Stapleton performing with a choir at the Bradbury Building in Los Angeles.
So, Timberlake, what gives? Is this your idea of "country?" I mean, if you're gonna go through the trouble of serving gourmet bugs as food in the name of nature, you, at least, should give us something that makes sense with that.