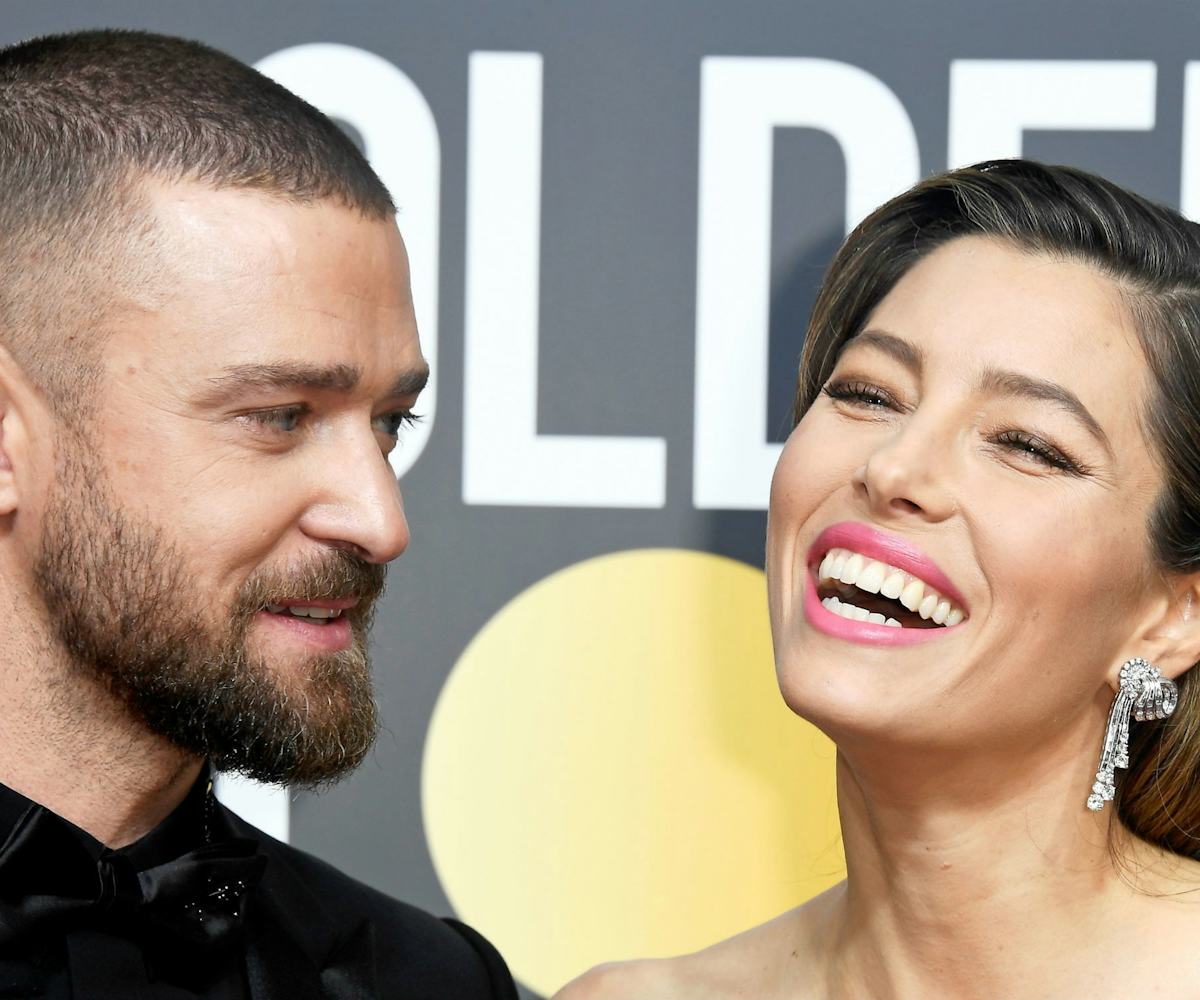 Photo by Frazer Harrison/Getty Images.
Twitter Users Ripped Into Justin Timberlake After His #TimesUp Tweet
"If #TimesUp why were you in a Woody Allen film"
Last night's 75th Golden Globe Awards show was, rightfully, largely taken over by the Time's Up movement. Many stars pledged their allegiance before the red carpet was even rolled out, including singer Justin Timberlake. Except, in his case, it pretty much backfired.
Alongside a picture of himself and wife, Jessica Biel, the now-country artist tweeted: "Here we come!! And DAMN, my wife is hot!" Followed up with the hashtags of the night: "#TIMESUP #whywewearblack." This would maybe be well and good… if Timberlake didn't just appear in a movie by alleged sexual predator Woody Allen. And the fine people of Twitter were quick to point out the hypocrisy. Also, we would like to add how strange it is to voice your support for the #MeToo movement via lazy hashtags and, in the same breath, make a comment about how attractive your wife is. Do better!
The women of Hollywood were undeniably the stars of the night, following through with their mission of bringing awareness to the #MeToo movement during last night's red carpet and ceremony. They used their platforms to address the fact that time's up on discrimination, sexual harassment, and the gender pay gap, amongst other issues. They also brought activists along as their guests to show that the fight against power imbalance is a problem that doesn't just involve those in the headlines. The men, though, outside of a few save-face hashtags and donning of Time's Up pins, remained largely silent.
It's not on the women to usher in change, it's going to take everyone. And it's going to take a lot more than simply wearing black and posting a couple of hashtags. As this Twitter user puts it: