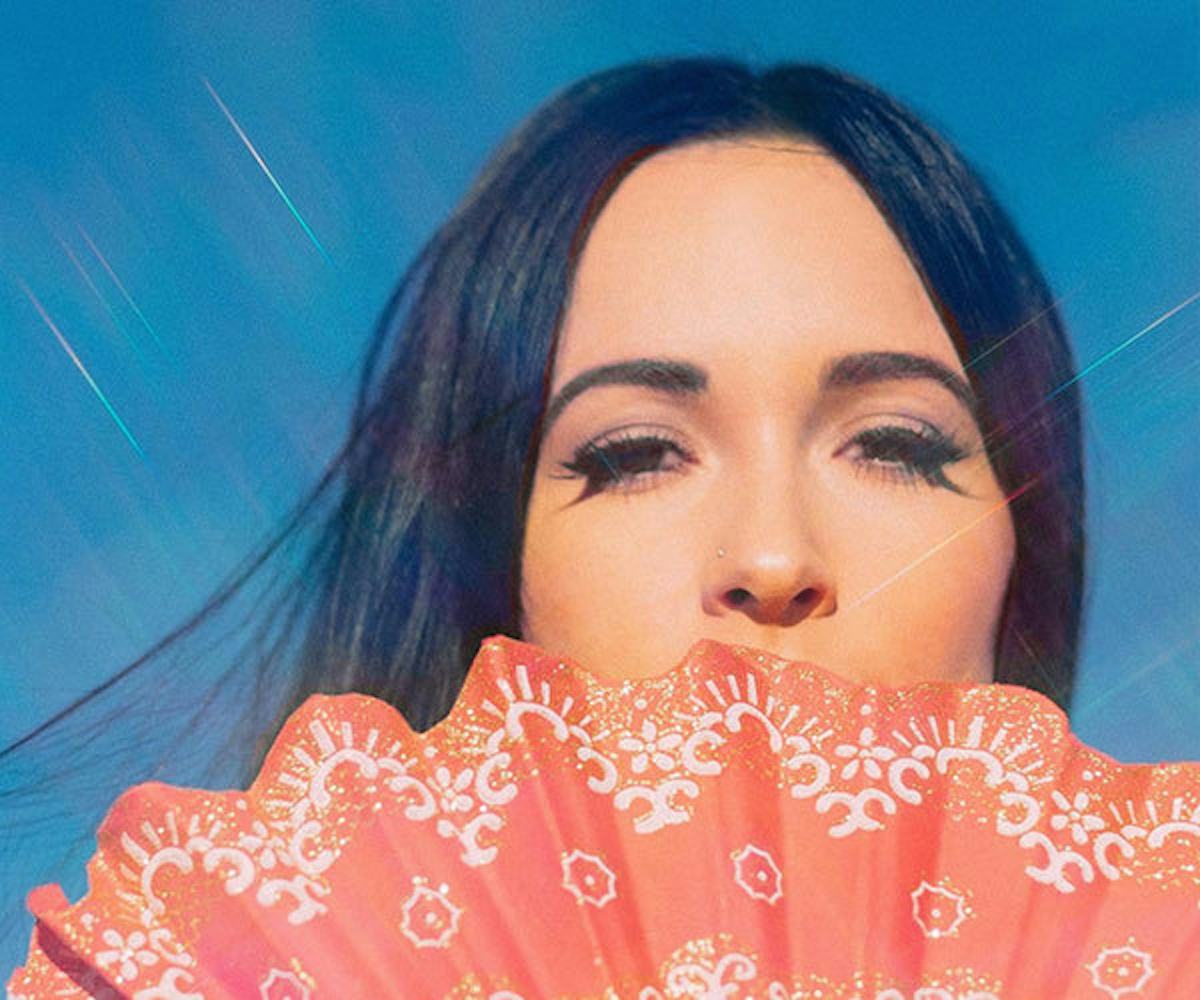 Kacey Musgraves Is The Future Of Country Music
The 'Golden Hour' is out now
Country music is having a moment. At its core, the genre is about communicating feelings. Country artists are storytellers; they're wordsmiths using metaphors that speak to large audiences, trying to convey larger truths from a place of specific experience. Kacey Musgraves is from that tradition of country music, but she also transcends the genre.
With her third studio album, Golden Hour, the 29-year-old east Texan doesn't push her sound comprehensively closer toward pop but, rather, plucks elements from that genre and sprinkles them into her unique vibe of homegrown pleasantries. Vocoders, disco-infused beats, reverb, and light synths pepper the album in unexpected ways that don't feel gimmicky or unnatural. Each of Golden Hour's 13 songs is tailor-made, together they lend themselves to a mood that is indisputably charming.
"High Horse" is easily the album's buzziest song. It boasts a foot-tapping disco production that carries a banjo melody with aplomb, tinting Musgraves' hard Rs with a glittery sheen. All that shine doesn't take the song out of the country, though. Musgraves drifts along the whole time in earnest. Songs like "Space Cowboy" and "Velvet Elvis" eschew the country trope of rough and tumble masculinity in favor of something softer. "Mother" wastes no time in wrapping its message up in exhaustive figurative narratives and goes right for the heart of it all: the passage of time and maternal love. (Oh, and that song was written during an LSD trip.) Musgraves rounds the whole thing out with "Rainbow," an uplifting song about finding the light at the end of the tunnel which also serves as a nod to Musgraves' growing queer fan base. 
As an iconoclast in the country music scene, Musgraves is free to do whatever she wants. She's an outspoken stoner and LGBTQIA advocate. She's done pop, as well as bona fide country, collaborations. But Golden Hour is the kind of album that, as with The Woman in Me/Come On Over Shania Twain eras, combines the best of country music with the spirit of the times. It's wistful and free to experience the moment—a moment that, like the real golden hour, is fleeting. It elicits that indefinable feeling of home, open roads, and contentment. There's a time and place for songs about being ready to run, but right now, in this moment in the year 2018 of our lord and savior, the time calls for settling into ourselves and the slow-burning calm that comes with that. The time for Kacey Musgraves is now. 
Breathe in, breathe out, and enjoy your space, cowgirl.