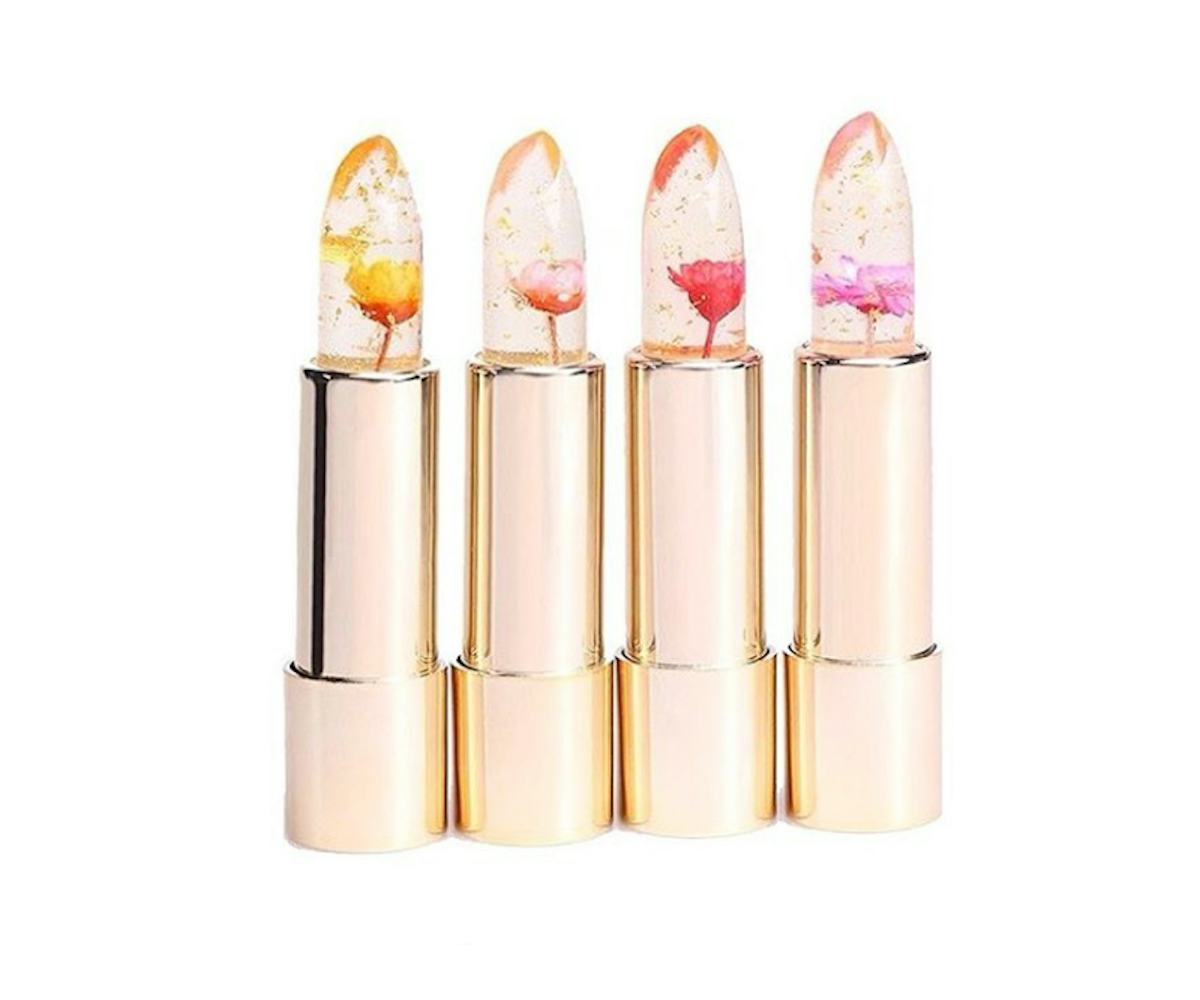 Photo via Instagram
People Are Freaking Out Over This Flower Jelly Lipstick
The new beauty craze is here
From rainbow highlighters to pigmented lashes, social media knows how to discover the next big thing in beauty. Platforms like Instagram and Tumblr are shifting makeup fans toward innovation and creativity, rather than whatever is simply newest at the makeup counter.    
Already inspiring cult-level demand, the latest obsession-worthy product comes from halfway around the world. Kailijumei, a China-based cosmetics brand, recently debuted their version of the jelly lipstick. Thanks to ingredients such as gold flecks and real flowers, making it almost too pretty to use, it's making its rounds all over Instagram. 
While shades aren't highly pigmented, users report that they give your lips a natural, glossy shine. Like a mood lipstick, the pink color changes based on your body temperature. Not surprisingly, the lipsticks, which retail between $25 and $30, have already inspired copycat designs, according to the brand's Instagram. 
Unfortunately, the originals quickly sold out but fear not—these floral beauties are already available for pre-order and will be restocked later this week. We're dying to get our hands (and lips) on these otherworldly creations.