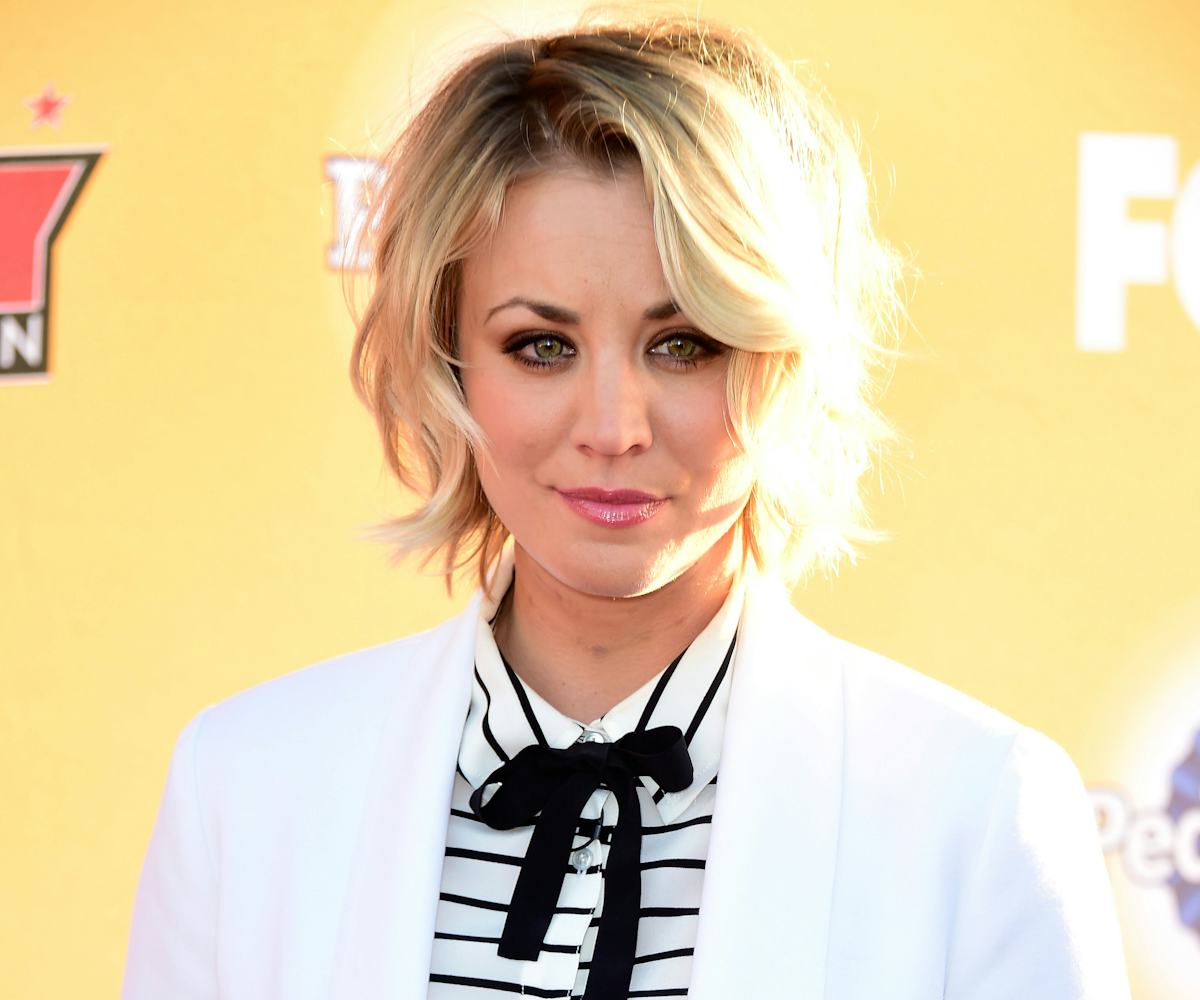 Photo by Frazer Harrison/Getty Images
Kaley Cuoco Replaced Her Wedding Tattoo With New Ink
Sometimes, people get tattoos that they regret. Other times, people get married to someone that they regret. And on some rare occassions, some people do both regrets and it's a huge mistake. Kaley Cuoco knows exactly what we're talking about.
For those that don't remember, Cuoco was married to tennis player Ryan Sweeting for a hot second—21 months, to be exact—in 2013. After the couple eloped, the actress got a tattoo of the wedding date in Roman numerals on her upper back. Recently, Cuoco decided to "right her wrongs" by replacing the tattoo with something more meaningful to her...a butterfly.
"Thank you @nero_sct @studiocitytattoo for helping me right my wrongs," she stated in one of the captions on Instagram. "Note to self- do not mark your body with any future wedding dates. #under30mistakes#donttakeyourselftooseriouslykids"
Youch. Nothing says "new year, new me" like a tattoo to cover it all up. The moral of the story is: Never get a tattoo associated with someone that you have a romantic relationship with, because if it doesn't work out, you might find yourself covering it up with a butterfly.