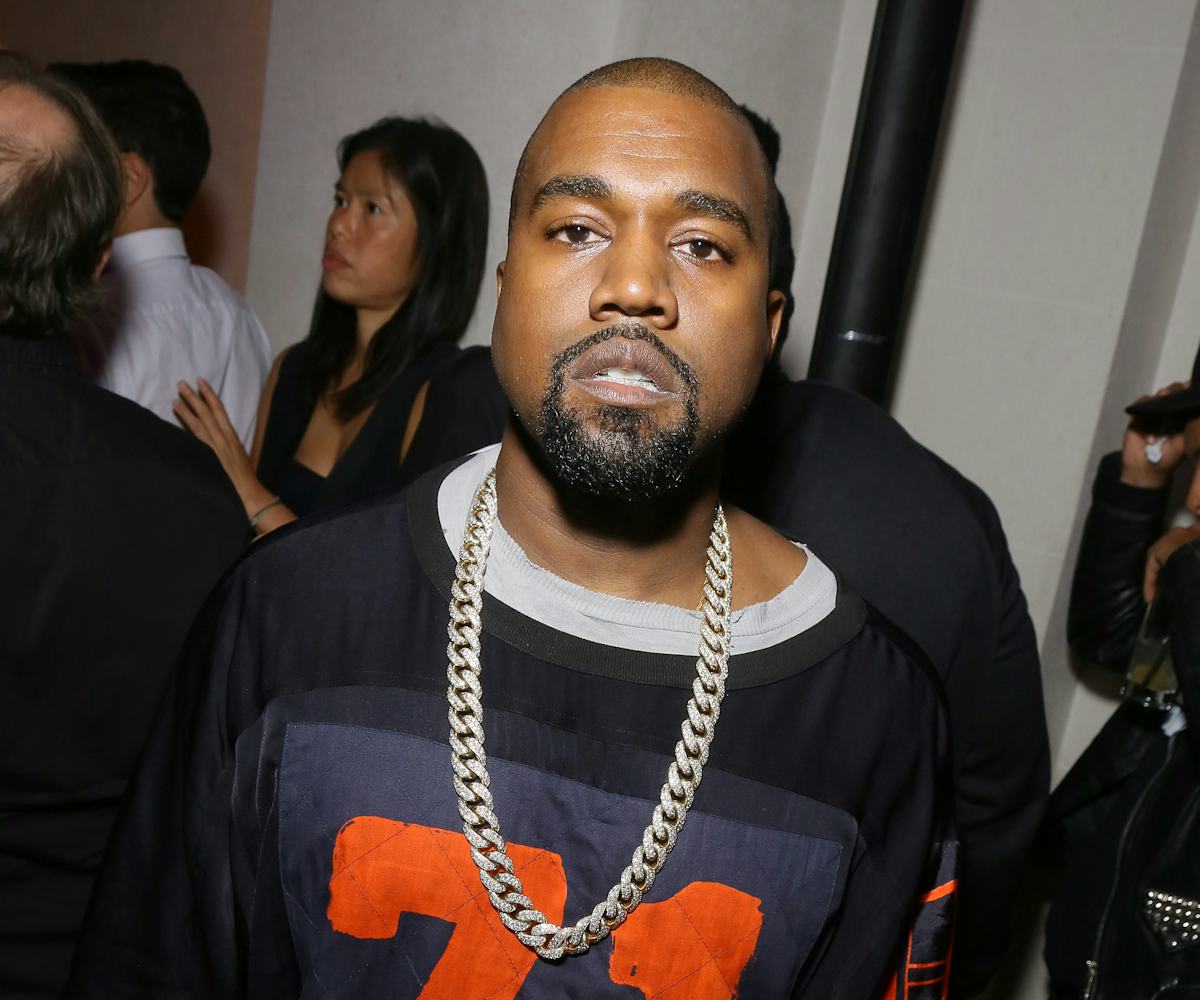 Photo by Victor Boyko/Getty Images.
Kanye West Ditched His Uber For A Ride With The Paparazzi
"i don't need uber anymore"
Yesterday, Kanye West proved yet again that if you spend enough time following his every move, magic will happen. In the latest episode in his on-again, off-again relationship with the paparazzi, West took a cameraman up on his offer to give him a ride from one gym to the next, after he couldn't find the Uber he'd been waiting for. "I don't need Uber anymore; I'll just have the paps take me where I want to go," West said. "Do y'all like that term, the paps?" Kanye asked his driver as they walked to the car. This is the friendly, relaxed, and grounded West that we don't frequently get to see. We like him a lot. And here's hoping that Kanye West, professional trendsetter, sets off a wave of celebrities using their paparazzi for rides. It's the kind of symbiotic relationship that might make the whole system work. Plus, think of all the environmental benefits of carpooling. Watch the full video via the Daily Mail, and a snippet below.