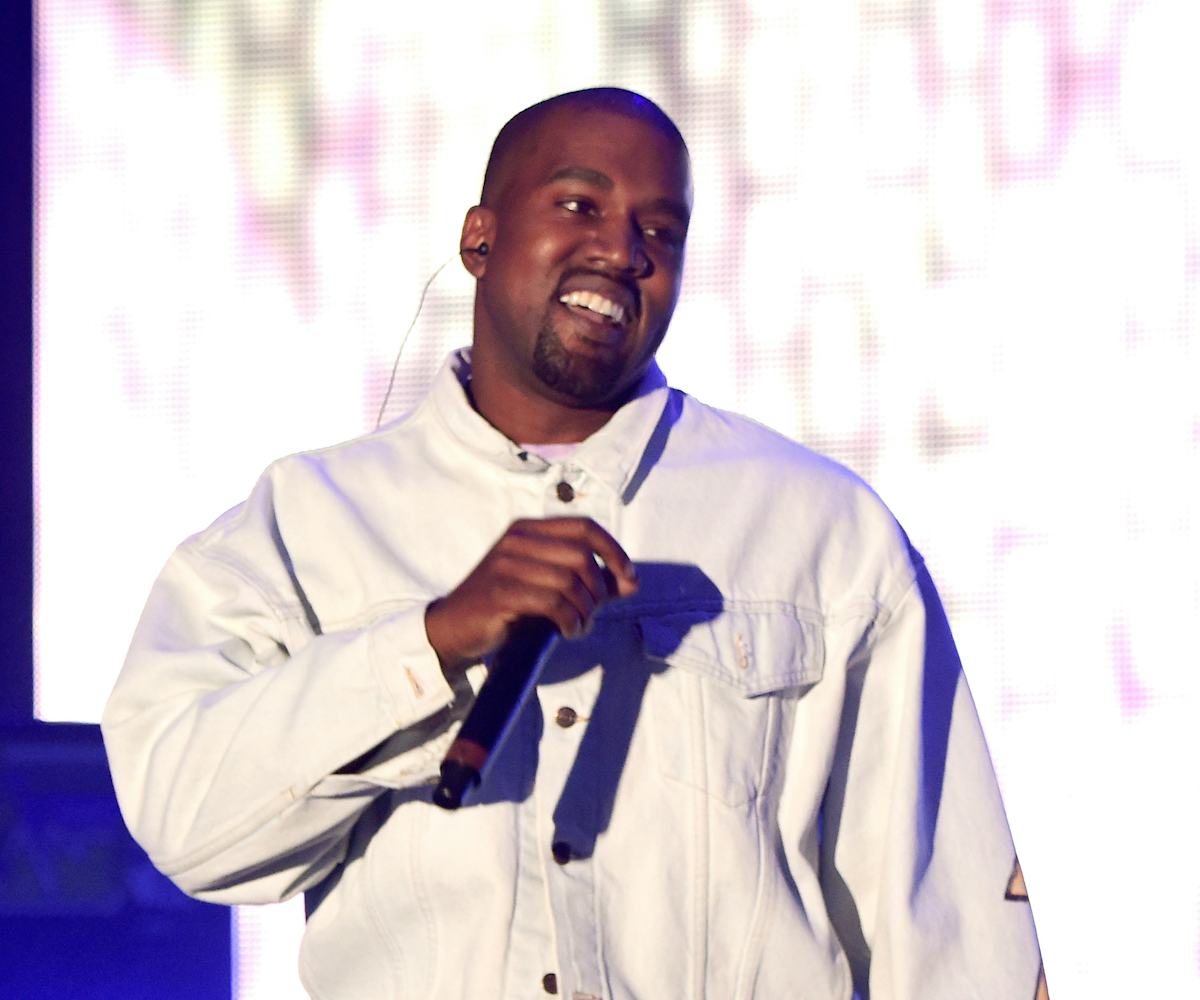 Photo by Frazer Harrison/Getty images.
Kanye West Is Updating 'Yeezus' on Apple Music
Kanye West might just be in the busiest man in show business. On the heels of not one, but two surprise performances at this weekend's Coachella, it appears as though West has once again hit the studio. While we can't confirm that he's officially begun work on his next album (although some recent tweets suggest that he has), we can tell you that West has been tinkering with his 2013 masterpiece Yeezus.
While his real-time updates of The Life of Pablo have been well documented, we had no idea that West has been adjusting other works as well. One intrepid fan, who's obviously well-versed in West's work, noticed some discrepancies in the Apple Music version of two Yeezus tracks. The first song, "Black Skinhead," features a more distorted vocal than the Spotify and Tidal versions. The second tweak appears on "Send it Up," where West has completely eliminated the backing instrumental to his verse that begins at the 1:30 mark. 
Why West has decided to toy with his cannon has yet to be explained, but it might have something to do with his not-so-subtle push to redefine the way we consume his work. Instead of a finished product wrapped in a bow and set in stone, West seems intent on releasing his music as living, breathing, and constantly evolving works of art. 
Some fans on Twitter have suggested that the adjustments aren't in fact new, and date all the way back to the Yeezus sessions. But, whether they're new or not, the mere fact that West decided to upload those iterations to Apple Music prove that Yeezy still has more surprises up his sleeve. Head over to Apple Music to hear Yeezus version 2.0.