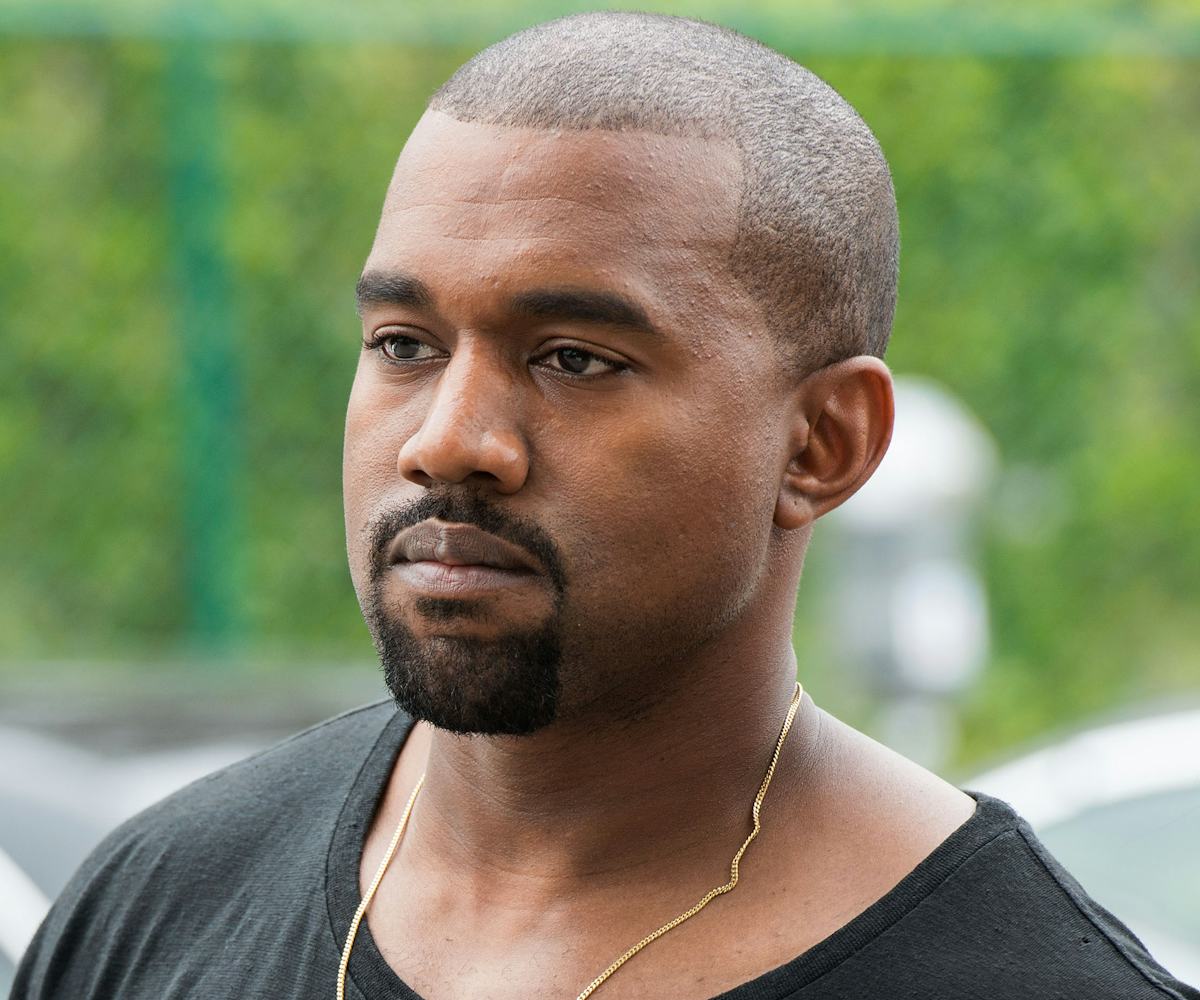 photo via getty images
Watch a brave fan rap for Kanye
While Justin Bieber looks on.
Remember the name Cameron Grey. The aspiring rapper got the opportunity of a lifetime Saturday, when he ran into Kanye West outside the House of Blues in L.A. Grey pleaded with Kanye to let him spit some bars, and an usually sunny West obliged, as his entourage — which included an enthusiastic Justin Bieber — looked on. While the visibly nervous rapper's skills weren't particularly impressive, the sheer gumption on Grey's behalf is what startles here. 
Think about it from his perspective. Based on Grey's website, he takes this rap thing pretty seriously (he's not half bad, either). The goal for any young artist is a record deal, and what better way to land one than with an impromptu audition for a label head. After all, it was only ten years ago when a young, upstart rapper named Big Sean freestyled for Kanye at a Detroit radio station, and well, look how that turned out. It's unlikely that Kanye was blown away by what he heard, but you can tell he was wildly impressed with what he saw: A hungry kid with a ton of guts. 
The video ends with West making an informal offer to Grey for an assistant position before the two hug it out, as Bieber flips out in the background. So yeah, this one's a must-watch.