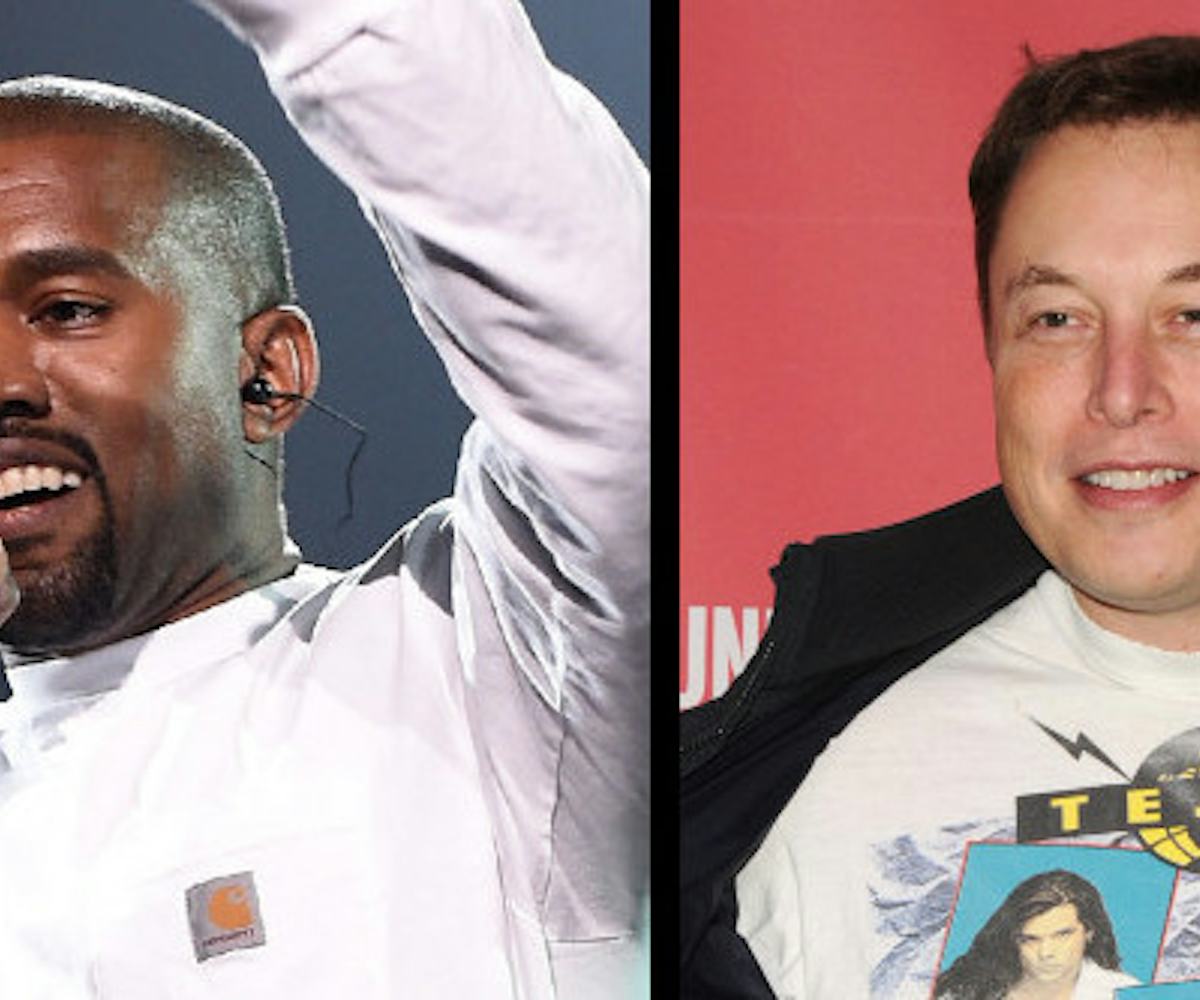 Photos By Dimitrios Kambouris & Lily Lawrence/Getty Images.
Did Kanye West Just Defend Elon Musk In The Azealia Banks Feud?
"Leave that man the fuck alone"
In the wake of his legal trouble with the Securities and Exchange Commission, Elon Musk has found an unlikely supporter in Kanye West.
According to reports, while taking a tour of Detroit's College for Creative Studies yesterday, West went on a rant defending Musk. Per a video recorded by one of the students, West hopped on a table and begun to talk about the need for new innovations, which he seems to believe Musk's Tesla and SpaceX are.
So what's his take on Musk? "I don't care who's over at his house," West can be heard saying. "Leave that man the fuck alone."
As reported by Business Insider, West's rant seems to have been prompted by SEC's recent investigation of Musk for alleged securities fraud after he claimed to have secured funding to take Tesla private. The complaint says that Musk's comments were "false or misleading" and "failed to properly notify regulators about his plans to take the company private." As a result, Musk settled with the SEC and was forced to step down as Tesla chairman.
Not only that, but the issue was compounded by a scandal created by Azealia Banks. In case you're in need of a refresher, back in August, Banks was left alone at Musk's house "for days" waiting for Grimes to show up for their collaboration. What ensued were several social media posts lambasting the couple, including screenshots that suggested Musk chose the $420 share price because of weed. All to say, it's likely that West's "I don't care who's over at his house" comment is in reference to her. 
Musk has yet to respond.