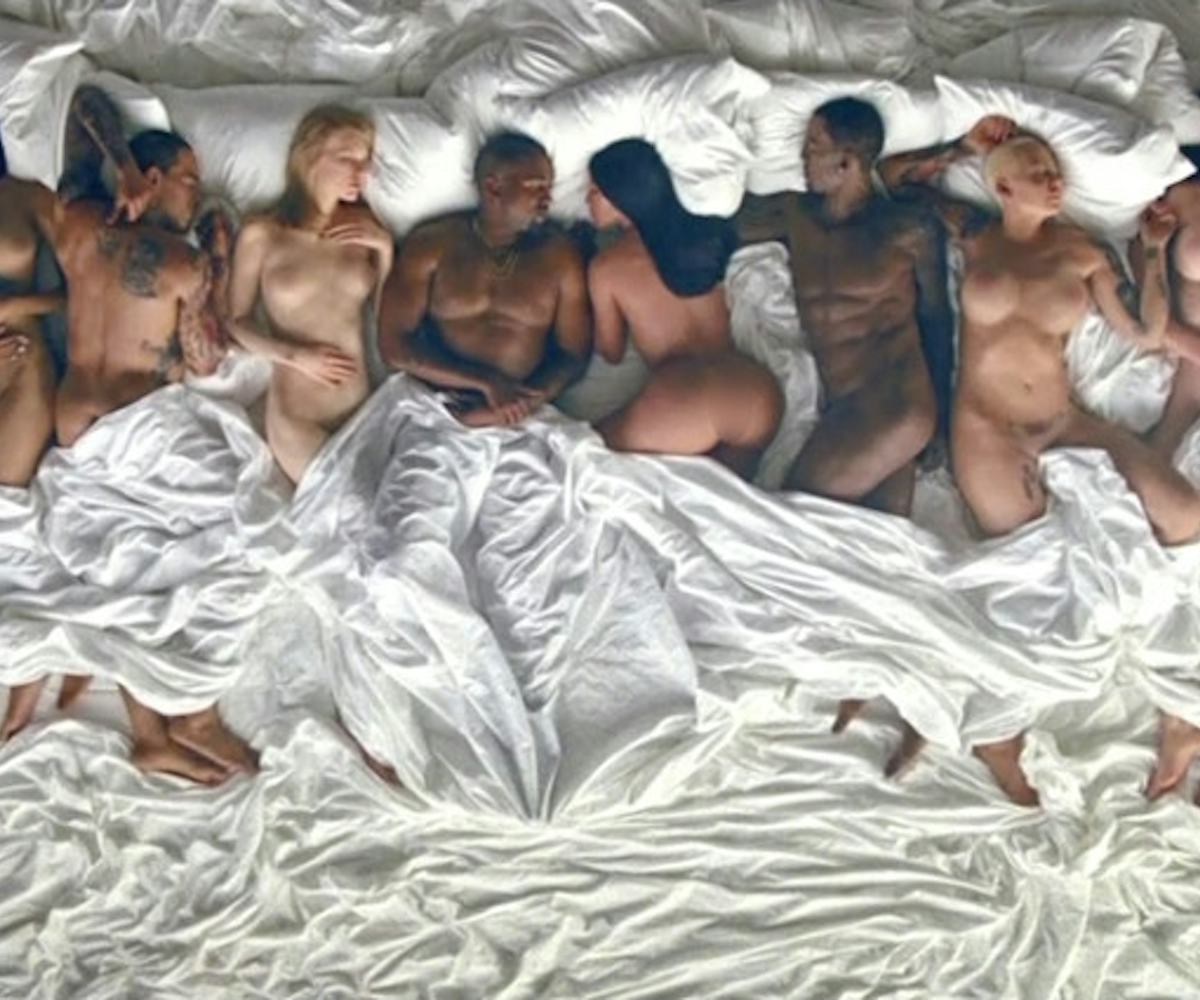 Photo Via Tidal.
The Original Version Of Kanye's "Famous" Is Even More Controversial Than The First
We didn't think it was possible, but alas
Just when we thought Kanye West's "Famous" off of his most recent album, The Life Of Pablo, couldn't get any more controversial, the original version just made its way onto the internet.
We all know the song by now, the one that prompted a Taylor Swift takedown and had everyone bowing at the altar of Kim. If you don't, let us refresh your memory: it has the line, "I feel like me and Taylor might still have sex/ Why? I made that bitch famous." The older version of the song is a slower-paced rendition of the track we know now and includes a feature from the ever-eccentric Young Thug who sings gloriously alongside Nina Simone's vocals.
Rihanna is nowhere in sight, and, after rapping that infamous Swift line, West follows up with an even more controversial one: "For all my Chi-town ni**as that know me best," he raps, right before the zinger. "I feel like Amber Rose still owe me sex/ Why? I made that bitch famous/ Not really, but somewhat famous."
Welp, it's probably for the best that that one line got cut. But one thing the song definitely could've benefitted from is more Young Thug. Listen to him and Ye spazz on the track below.