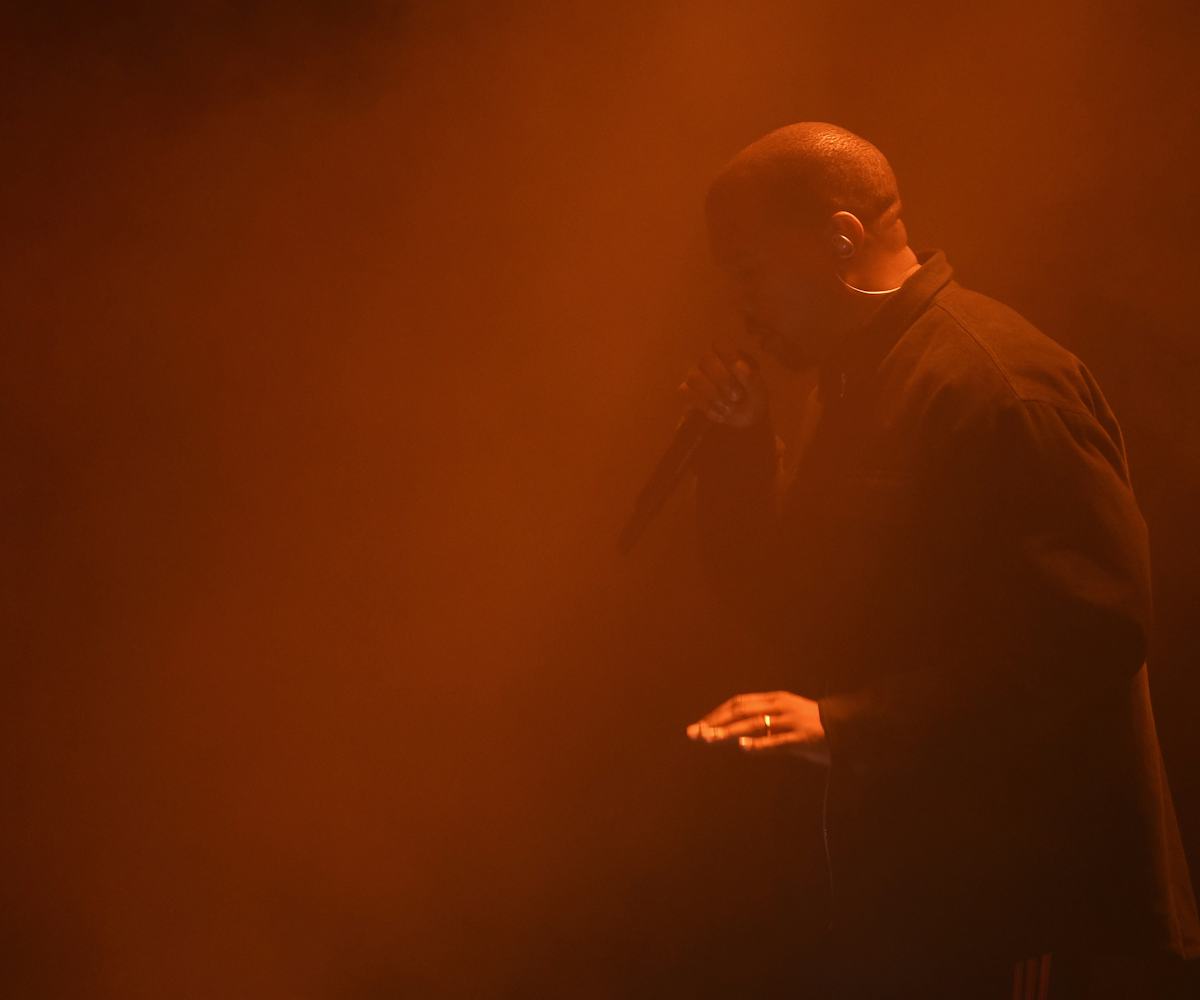 Photo by Jamie McCarthy / Getty Images
A Fan Finally Tried To Climb Kanye West's Floating Stage
It was bound to happen. Last night in Atlanta, on the latest stop of Kanye West's Saint Pablo tour, a fan did the inevitable and tried to mount the infamous floating stage. West was in the middle of performing "Power," when he spotted a human being hanging from the edge of the stage. Without panicking, West seemed to motion with his hands "Nah," and like magic, the fan just fell back into the mosh pit that has characterized West's tour. (We hope he's okay!) Of course, the moment was captured on Instagram from several angles for your viewing pleasure.
Nigga tried to climb up the platform.. Ye ain't having it #saintpablotour pic.twitter.com/rfRbKklZ2p — Mame, like mommy. (@heyMame) September 13, 2016
A dude really tried climbing on stage with Kanye @TeamKanyeDaily pic.twitter.com/JepTYs3gPm — Chase Brown (@Chase_Brown713) September 13, 2016
Later on in his performance, West addressed the crowd in one of his trademark monologues and even seemed to touch on the fallout from last week's disastrous Yeezy Season 4 show at New York Fashion Week. "Where the dreamers in the house tonight? The entrepreneurs?" Kanye asked. "I die on the internet every day for y'all. I die for your dreams. I look stupid so y'all don't have to be afraid. Don't be afraid to make mistakes. That's how they control you." You can watch that video below.
Kanye's speech to the crowd in Atlanta tonight. Via @camj360 #SaintPabloTour pic.twitter.com/MhHogZsb3t — TeamKanyeDaily (@TeamKanyeDaily) September 13, 2016