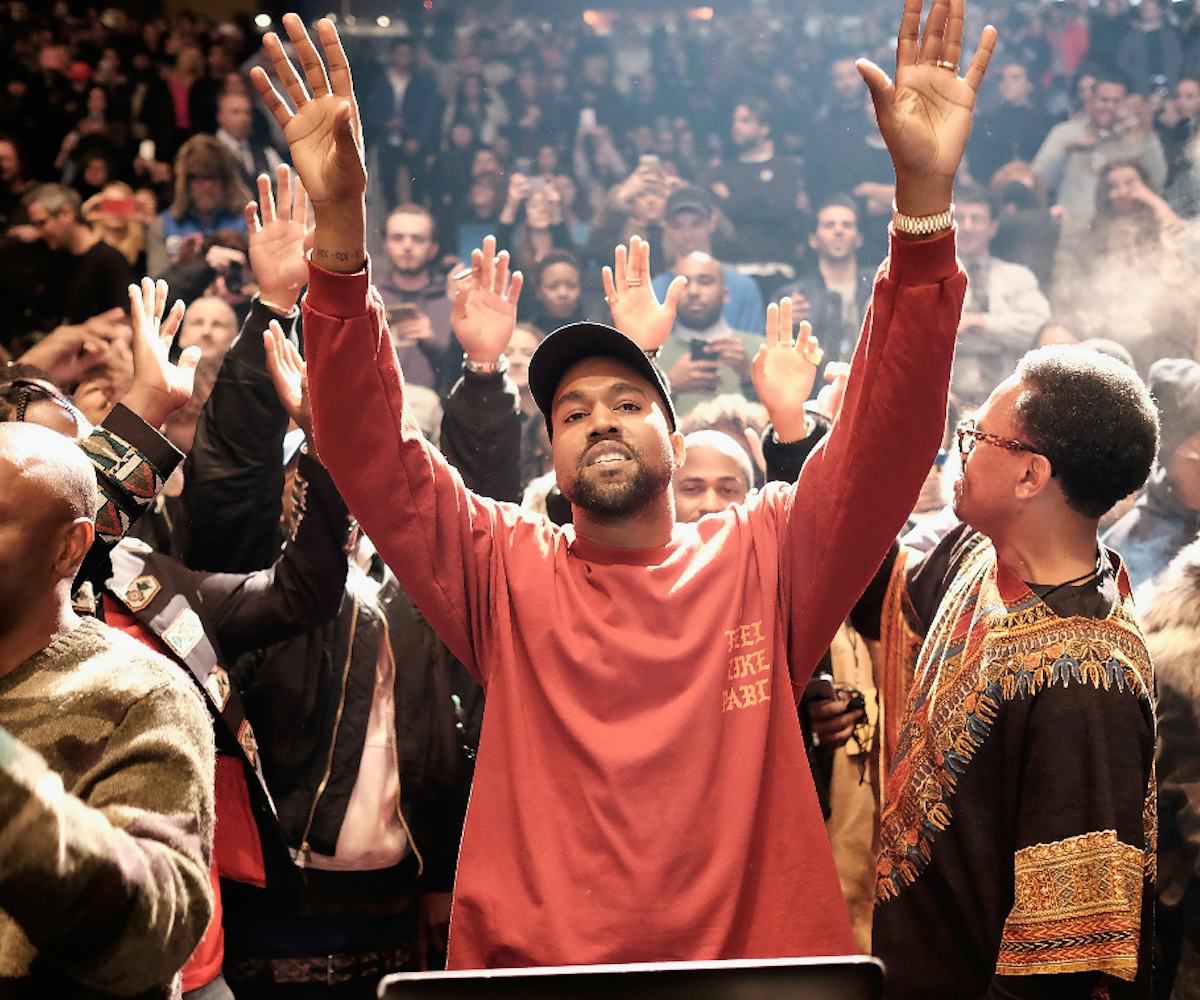 Photo by Dimitrios Kambouris/Getty Images.
Kanye West Flipped Out Backstage At 'SNL' For The Most Kanye Reason Ever
Moments before he was scheduled to perform on Saturday Night Live, Kanye West did the totally expected and threatened to walk out, according to a new report from Page Six. The issue was the stage setup, and Kanye's general displeasure with it. "He freaked out about how the set was arranged," a source said. "He was saying he's 'the greatest artist.' He's having regular meltdowns. Everyone's walking on eggshells around him. He's under a lot of stress between the new album and the fashion line."
Everyone except Kim. West's wife was in the audience with her sister Kylie Jenner, and she apparently had to come down and along with SNL honcho Lorne Michaels (who was "eerily calm"), talk Kanye off the ledge and onto the stage. "There were a few really tense minutes," says another source, in the least suprising quote of the year. West, who eventually did perform, is known for completely altering the Saturday Night Live stage to suit his vision, making for some of the show's most striking performances in recent history. Last Saturday night was no different, with West performing in front of a giant screen displaying a pixelated, moving sky. For more on this story, just keep refreshing Kanye's Twitter account.